Nitro Funny Car newcomer Adam Murrihy will be one to watch amongst a top-notch field of Funny Car racers as they kick off their championship chase at Sydney Dragway this weekend.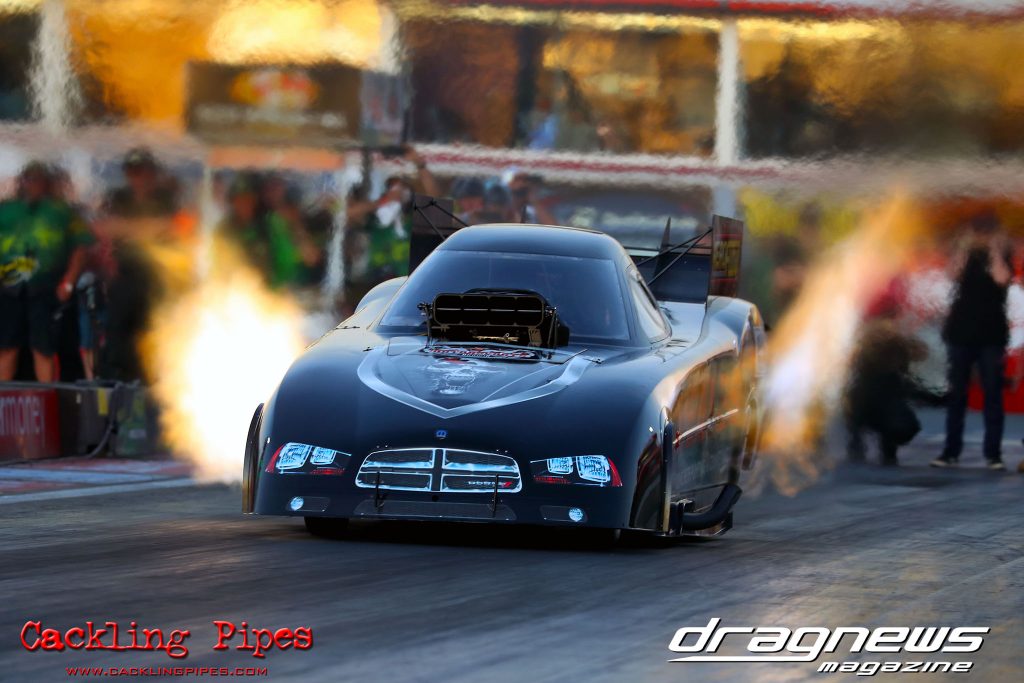 Seven Nitro Funny Car competitors will be on-track this Friday and Saturday (October 27 and 28) for the National Drag Racing Championship's Sydney Nationals, amongst a total event field of almost 200.
The Nitro Funny Cars will headline the event, which will also feature the first rounds of the NDRC championship for the popular Pro Alcohol, Pro Stock and Pro Mod brackets, while more than 150 of Australia's best sportsman racers will do battle in the Aeroflow National Sportsman Championship.
The Northern Territory's Murrihy may be relatively new to the Funny Car ranks, but the two-time national championship winner has big ambitions.
"We are going to Sydney with the intention to compete for the win," Murrihy said.
"All six teams and drivers will be very keen to get the win and early season points, so fingers crossed, it will be us that makes it happen.
"We have got a super competitive car and a crew that are very committed and have worked very hard behind-the-scenes to prepare for the season ahead – we have left no stone unturned.
"We will be competing at all five events across the season and doing all we can to strike success along the way – if we were able to take out the first NDRC Nitro Funny Car championship it would obviously be amazing.
"We are the new kids on the block when it comes to Nitro Funny Cars, so we will be constantly learning and improving all the way through the season – but if there is one thing I have learnt about Nitro Funny Cars, it is that a little bit of luck can go along way…here's hoping we have some on our side!"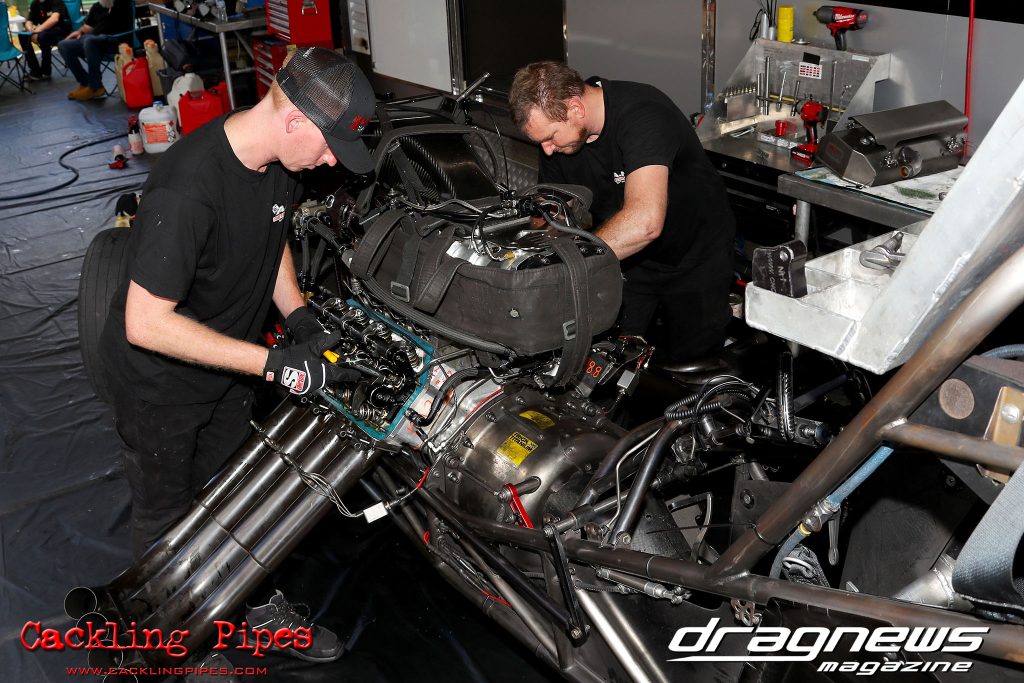 Murrihy comes to Nitro Funny Car ranks with more than 20 years of sportsman competition and two national titles behind him.
Along the way, he has competed in street class racing, Super Sedan and Supercharged Outlaws – in which he claimed back-to-back national championships in the 2015/2016 and 2016/2017 seasons.
"I was introduced to Nitro Funny Car racer Rod Bailey up in Darwin after the 2018 Nitro Up North event and we had a discussion around the possibility of me licensing in one of his Funny Cars," Murrihy explains.
"At that point there was no series; the plan was to get licenced and do exhibition events alongside Anthony Begley in Rod's second Car.
"I first got on-track at Willowbank Raceway in April of 2022, and then again at the Winternationals in June of 2022 in Rod's Nitro Freak Funny Car.
"We went on to purchase our current Dodge Charger Funny Car from Graham Cowin earlier this year, carrying out some testing at Willowbank in April.
"It was a bit of a steep learning curve to get in the new car with a new engine package, and we got a few shake down passes in with the best being a 5.22 second pass.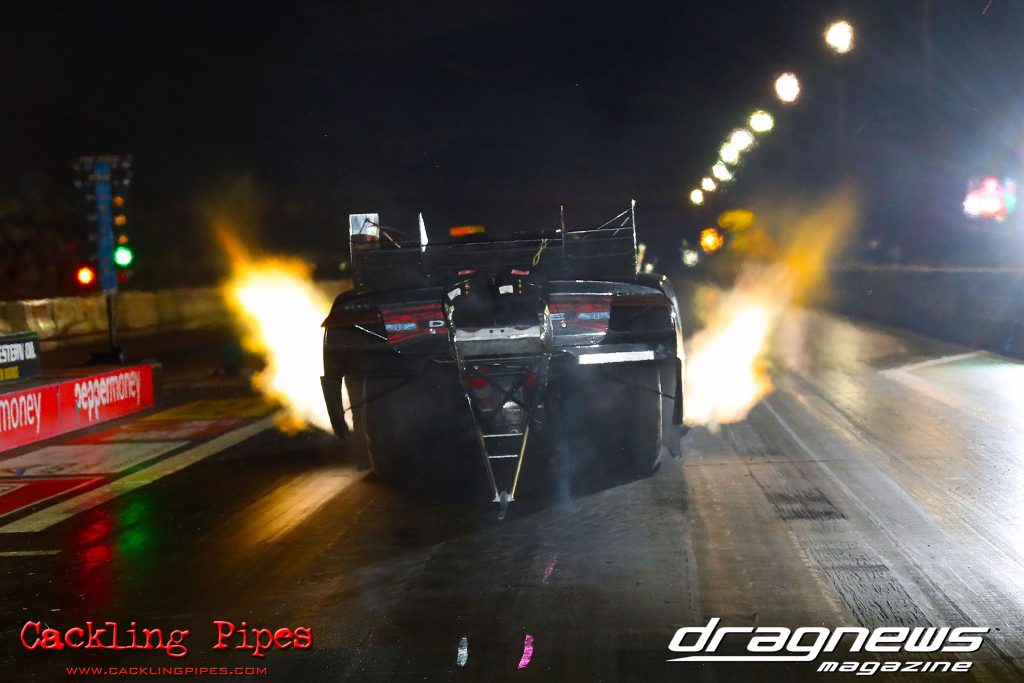 "We then competed for the first time at Willowbank Raceway at the Winternationals where we managed back-to-back four second passes with a 4.91 seconds at 289mph and 4.87 at 304mph, so that was a great result overall.
"Now we are looking forward to racing in Sydney and getting our championship tilt underway. It has been a while since I have raced there, and I am looking forward to being back there – it has fantastic facilities and is an awesome track. Hopefully the drag racing community come out to support the event in large numbers.
"In the meantime, I would like to thank all of my crew and their families for all the time they dedicate to the team. It takes an insane amount of man hours to prepare one of these cars and keep it at 'race level.' All these guys volunteer their time to the team to make this possible. And of course, a big thank you must go to my wife Stacey and my family for encouraging me.
"We will actively be chasing sponsorship after the Sydney around in the lead up to the Perth event if anybody wants to jump on board for the season and be part of the most exciting sport on earth!" he grinned.
The Sydney Nationals will fire up at Sydney Dragway this Friday and Saturday (October 27 and 28), featuring the Nitro Funny Cars, Pro Alcohol, Pro Stock and Pro Mod at the Sydney Nationals, as well as Australia's best sportsman racers who will be vying for the NDRC's Aeroflow National Sportsman Championship.
For event information, visit www.nationaldragracing.com.au and www.sydneydragway.com.au