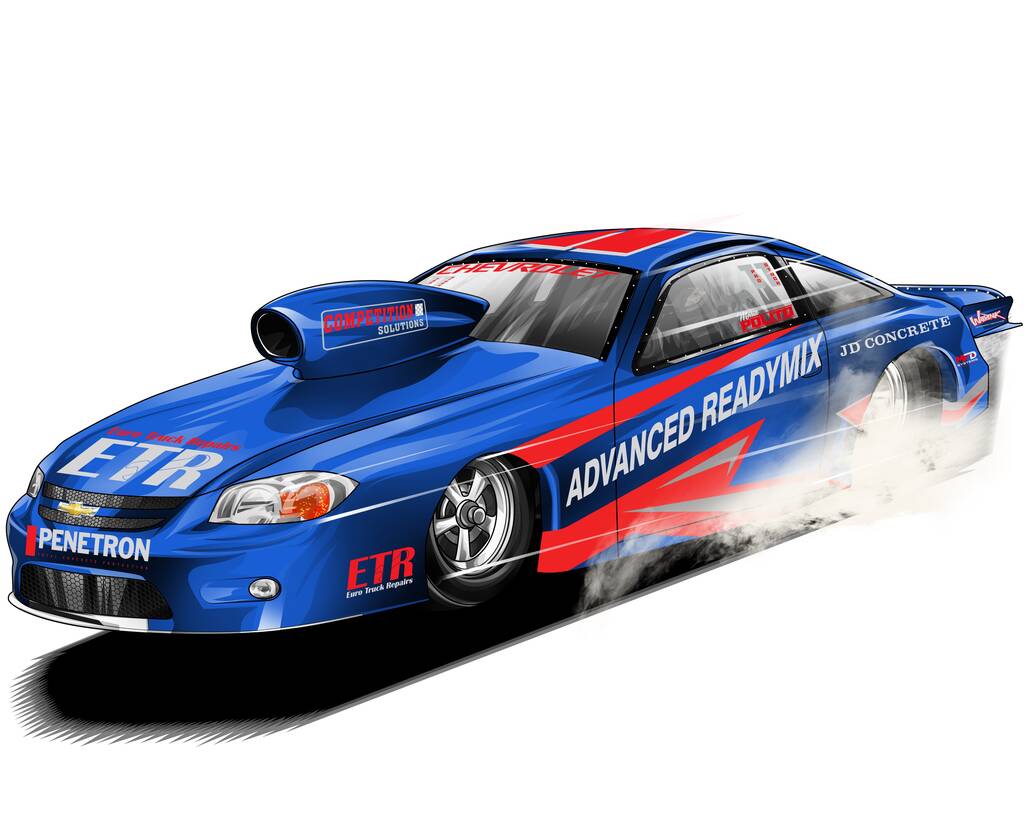 This Friday and Saturday's National Drag Racing Championship (NDRC) event at Sydney Dragway marks the opening round for the NDRC Pro Stock, Pro Mod, Pro Alcohol and Aeroflow Nitro Funny Car Championships, and will also host Australia's best sportsman racers doing battle for the Aeroflow National Sportsman Championship.
"Coming into the start of every new season is always very exciting," said Polito, who took sixth in last year's title and 3rd place for average reaction time.
"We will take a heap of race day experience into this new season and have been further working on the reaction times throughout the off-season, while also making a number of changes to our overall approach as we increase our championship focus."
Just some of these changes have been taking control of the engine program, and transforming how the team operates between events.
"We have taken full control of our engine program and also acquired a second engine – if you want to ensure you can attend all the rounds and remain competitive throughout the championship, a spare engine is must.
"Taking control of this side of things allows us to ensure our team's progression – I am ready to take the training wheels off!
"Yes, making important decisions on race day is key, but so is the preparation and by putting a committed crew in place to support me along the way makes it all the more possible to compete at the top level in Pro Stock.
"Instead of racing the clock just to be there, this time around we are well prepared with the engine off the dyno and back in the car a while ago, leaving plenty of time to work on the balance of the car, four-link and on feeling comfortable.
"We will keep it simple; I will do my job when it comes to driving, we will go rounds and all going well, collect points and wins.
"The hunger is there – we are racing to win. And if you are winning, you are in the running for the championship. That is our goal this year. All that starts this Friday and Saturday in Sydney!"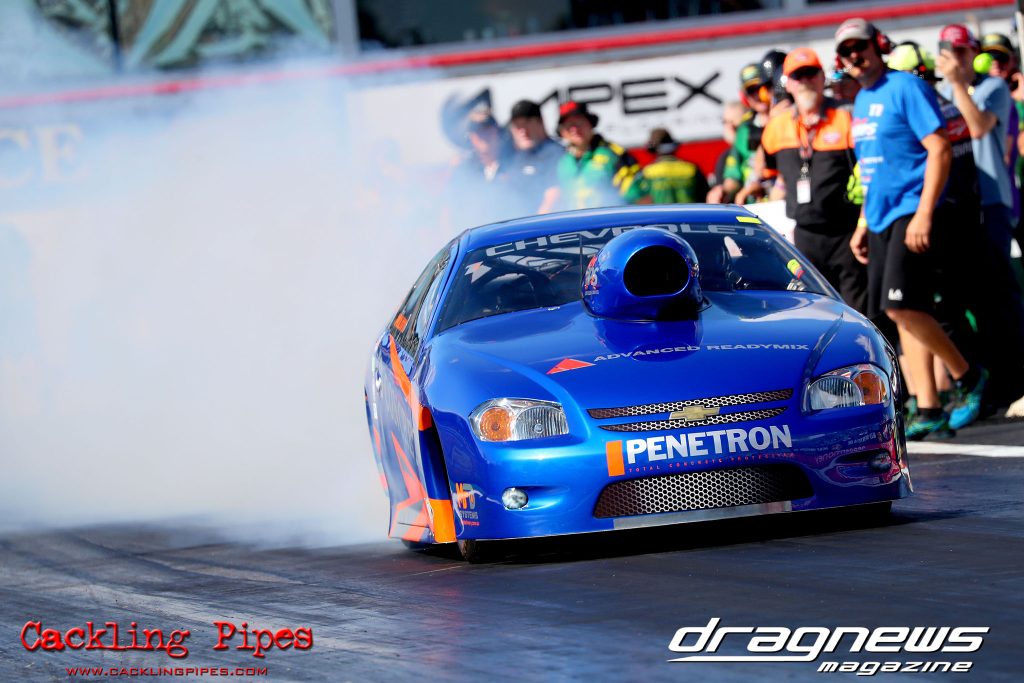 Another change is an exciting new look, celebrating new supporting partners.
"I can't wait to pull the covers off the new-look car in front of a packed home track," Polito said, while proudly revealing an artist's impression of how the car will look.
"It looks amazing thanks to Pro Signs. We have always have been told the car was one the best presented Pro Stock cars in the country and was really something special under lights, and now I really do think we have taken it up a notch!
"The car retains its blue base, as I have always had a connection with blue cars and so we didn't want to make wholesale changes, other than celebrating our amazing new supporting partners.
"We have been fortunate to be involved with some special people over the past few years who share the same interest and passions that I do and have become family in the process – for me, all of our sponsors are 'major' in their own right.
"Having said that, I am so pleased to now welcome my long-time employer, readymix concrete supplier Advanced Readymix (ARM), and also Euro Truck Repairs – which manages the majority of ARM's fleet service and maintenance – as joint major sponsors of our team.
"The time is right for ARM – for who I am the General Manager – to launch its brand within the motorsports community and for Euro Truck Repairs, the love owner Graham has for motorsport is truly infectious, he is as much of a nut for all things fast as I am.
"Of course, my continuing thanks also goes to JD Concrete, Penetron Australia and United Crib Block Construction for their support and friendship, as well as amazing local supporters, MFD Systems Fuel Distribution, Gearbox Express, Competition Solutions, and Wildink Motorsports Merchandise – who are responsible for all our new track uniforms and merchandise.
"If you are at the event this weekend, make sure you come down to our pit area where we will be giving away shirts and hero cards and also selling our new merch.
"Thank you also to my dedicated crew – John, Jim, Jason, Bob, and my sons Marco and Gianluca – and also my wife Monica and little Alessia; thank you for all you do to make this happen."
Polito will be joined in the NDRC Pro Stock Championship ranks this weekend by his brother Tony Polito as well as Rick Chilton, John Kabboura, Bill Perdikaris, Omar Sedmak, Jason Hedges, Chris Soldatos, Clint George, Rob Dekert and Darryl Stephen in hitting the track.
Alongside the Pro Stock Championship, the Sydney Nationals (Friday October 27 and Saturday October 28) will also host the opening NDRC title rounds for FuelTech Pro Mod, NDRC Pro Alcohol and the Aeroflow Nitro Funny Cars, as well as Australia's best sportsman racers for the Aeroflow National Sportsman Championship.
For event information, visit www.nationaldragracing.com.au and www.sydneydragway.com.au