Trent Smith is well known on the Powercruise scene, regularly seen decimating rubber with his powerskidding blown Torana, but now has stepped up his drag racing program.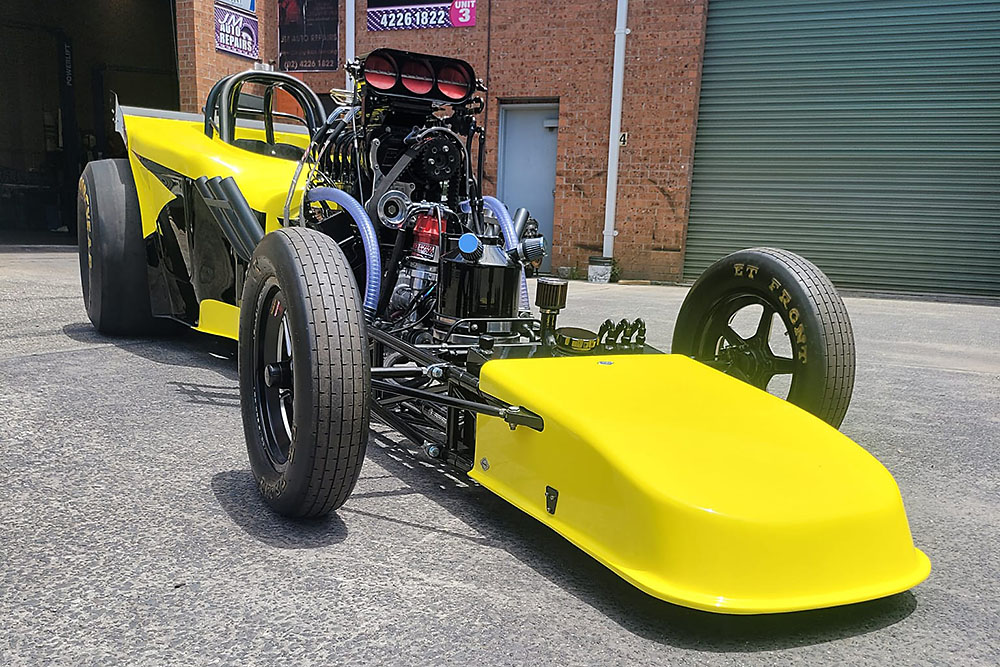 Trent is no stranger to the drag strip, his Torana has seen track action over the years, and more recently his two daughters Chelsea and Tegan have been competing in Junior Dragster. Chelsea has since stepped up to racing a Commodore that she debuted at Grudge Kings, taking on her father's notoriety with some big burnouts.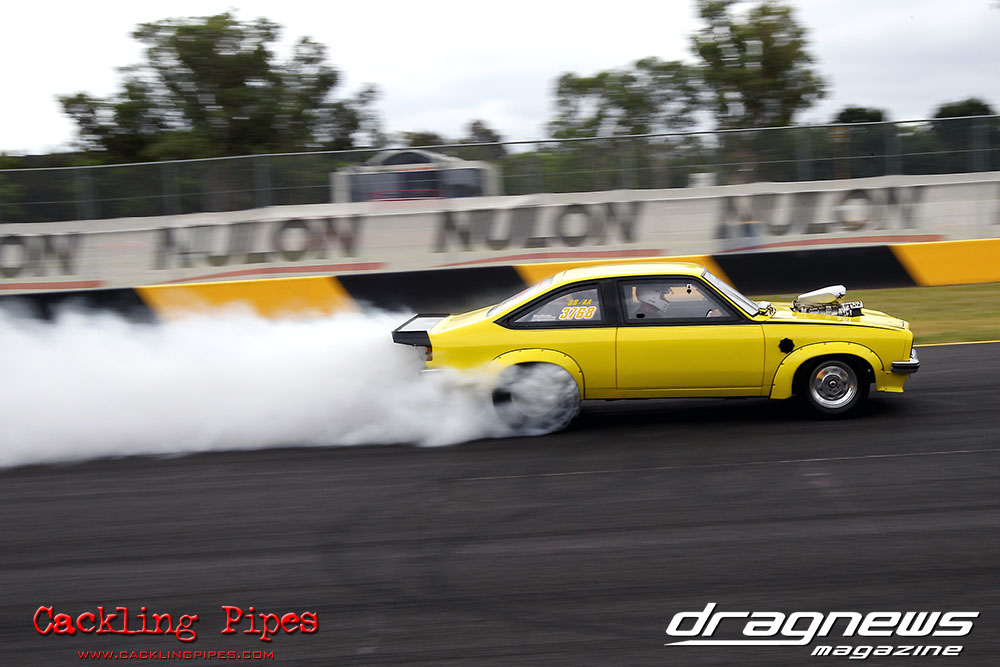 Trent ultimately built the Supercharged Outlaw altered for Chelsea, but will steer the car at the upcoming Burson Auto Parts Australian Top Fuel Championship event at Sydney Dragway. He bought the T-bucket altered chassis as a roller and used the past 18 months to build it up.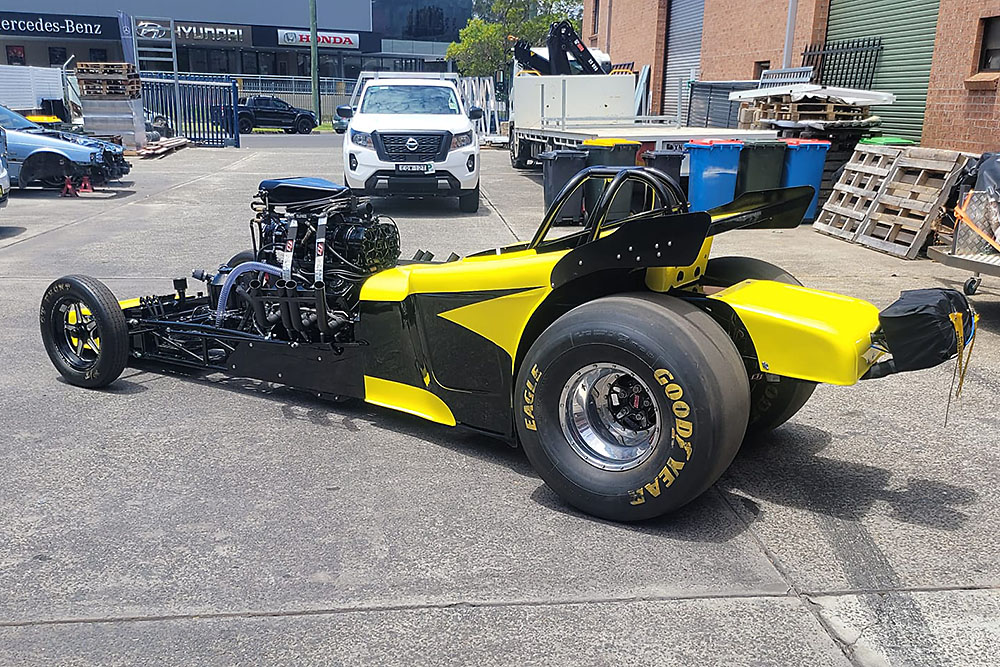 It holds a 386ci SBC between the rails built by APM, fed by a 14/71 mechanical injected supercharger, which feeds the power to a BTE Powerglide transmission and 9in differential.
Trent will begin licensing the car this weekend and is hoping for six second ETs.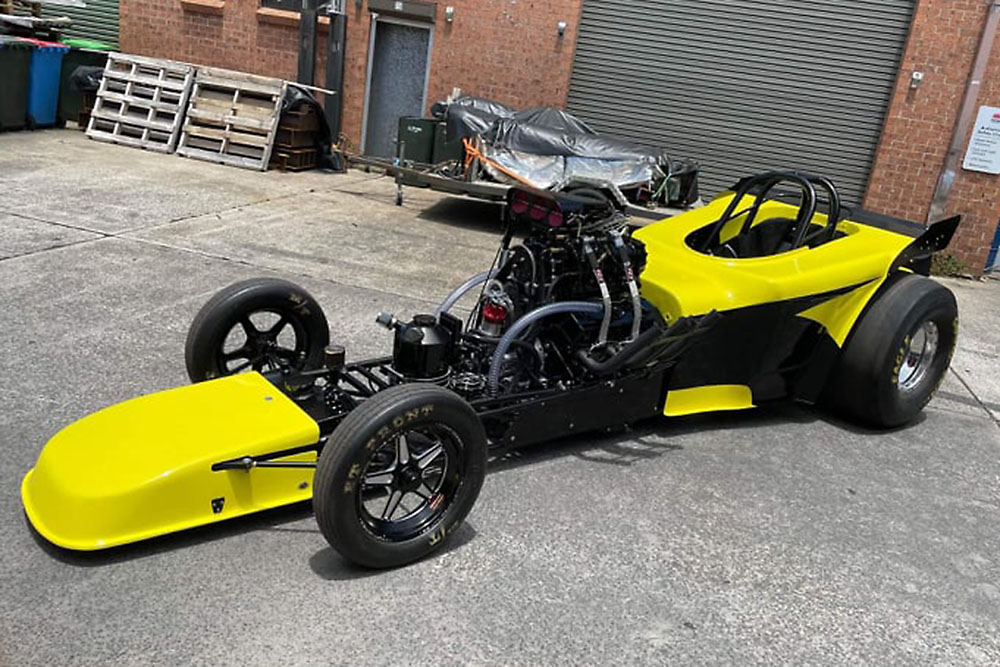 There is also plenty of people for Trent to thank for their help with the build process.
"Massive thank you to Tomi Raikko for all your work and push to make this car so much better then when I bought it," said Trent Smith.
"Daniel Bertenshaw for the second workshop, Chelsea Smith, Tegan Smith and especially Mel Ann for letting me spend my allowance. Jim Grilis at Speedys Diffs for a killer rear end. Troy and Chris from Alamo Powder Coaters. Tony and the boys from Tony's Prestige Smash Repairs. Michael Pumba Tiyce for the trimming. Pete Harmston from Liquid Clothing Co."
"And everyone that has offered advice along the way. Now time to see if I have what it takes to send it on the 21st January."