In this super-extended 400 Thunder Championship season, Pro Bike's Glenn Wooster continued his domination in the category with another event win and a virtually untouchable championship lead.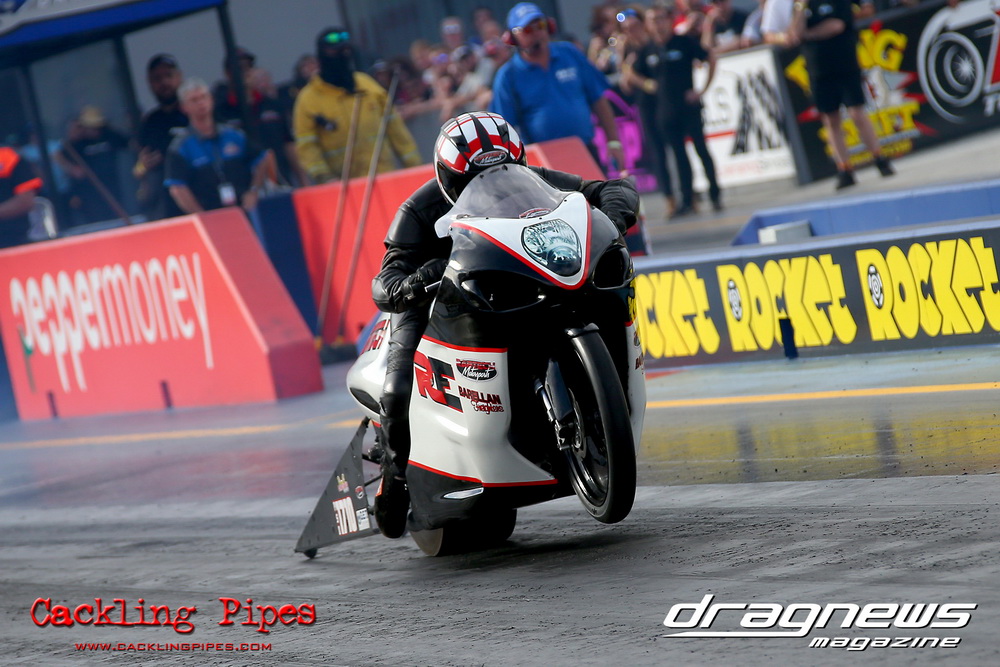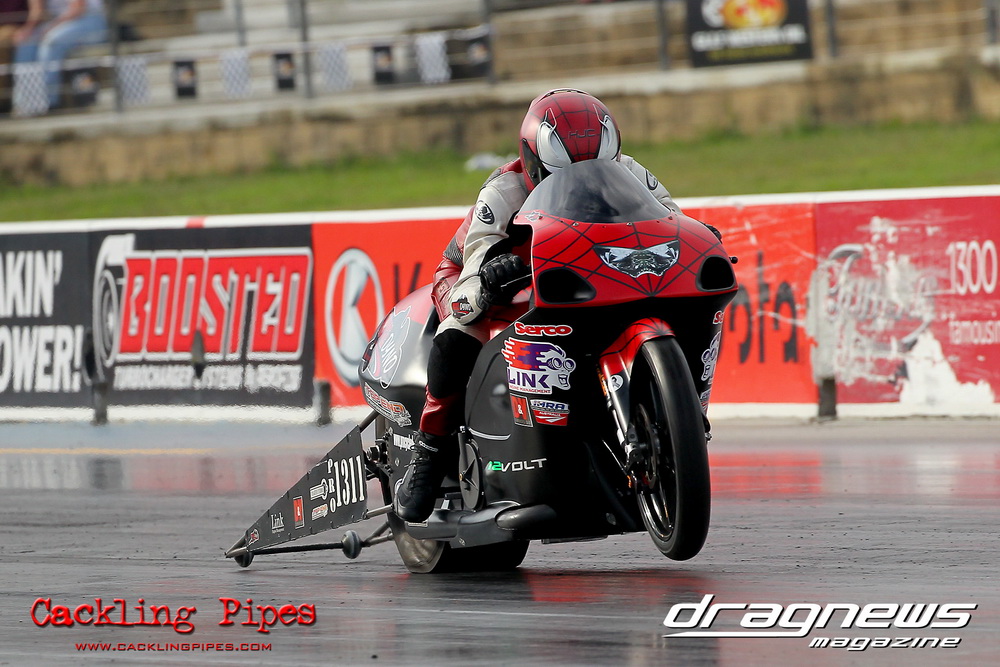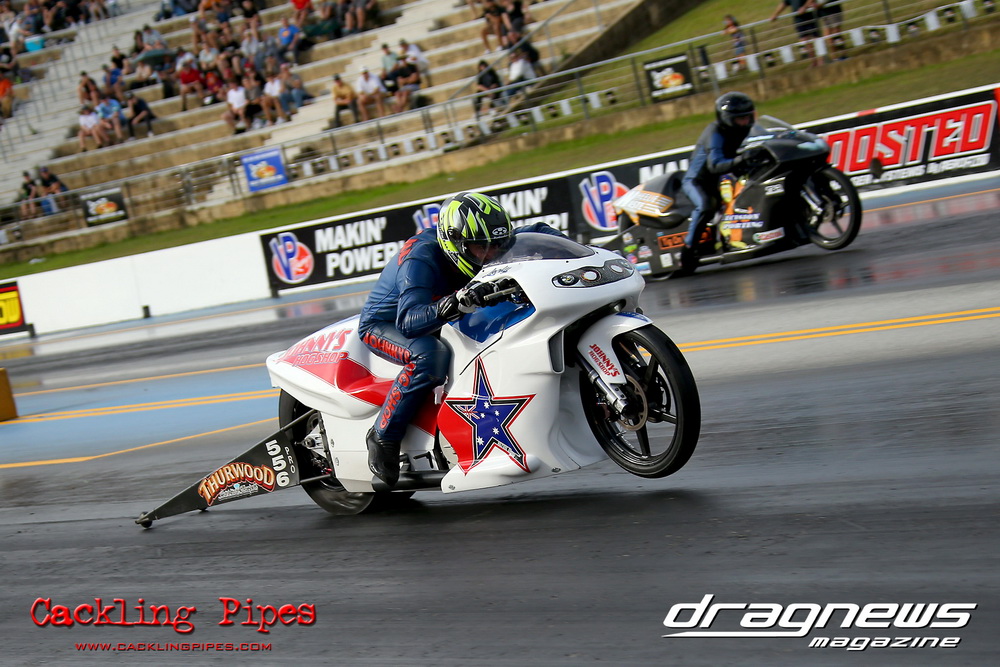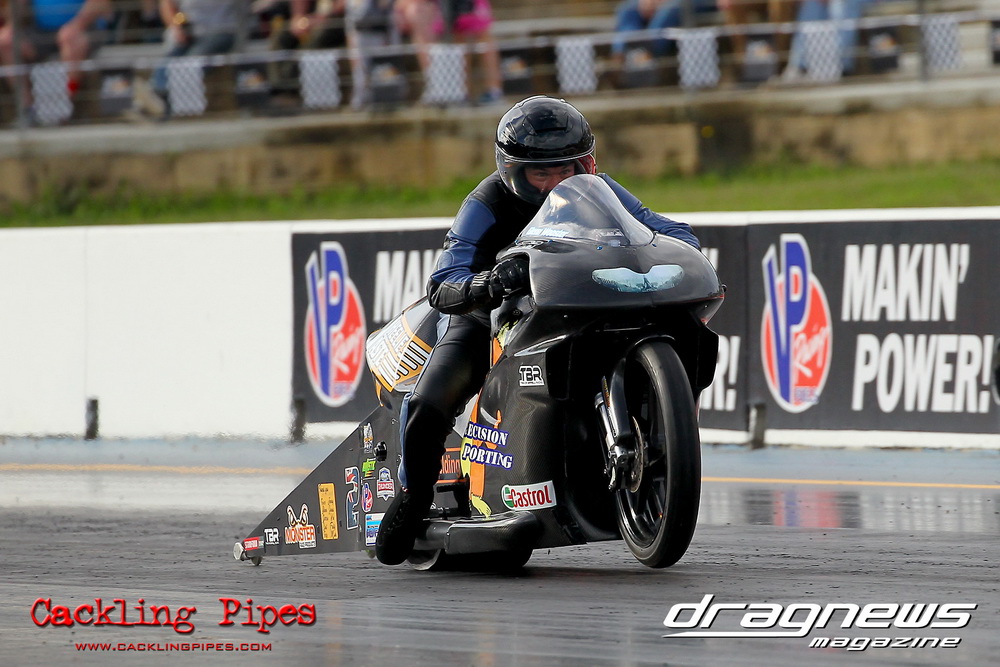 Just four bikes fronted for the penultimate round of their championship, with Wooster having a commanding lead already over Daniel Rabnott for the title. Round one opened with Andrew Badcock taking on Rabnott, at the green Rabnott's Suzuki bunny hopped all over the place off the line while Badcock's Hayabusa went right down the middle of the lane for a 7.57. In the other pairing Lachlan Ireland had a heart-breaking -.001 red light and could have holeshot Wooster's slow reacting but round low ET 7.30 with a 7.57 had he been on the right side of the reaction timers at the gate.
"A week ago the the bike was a bare frame, Glenn, I and few other guys got it all together, but losing yesterday didn't help," said Wooster's tuner Trevor Birrell on their thrash to make the event.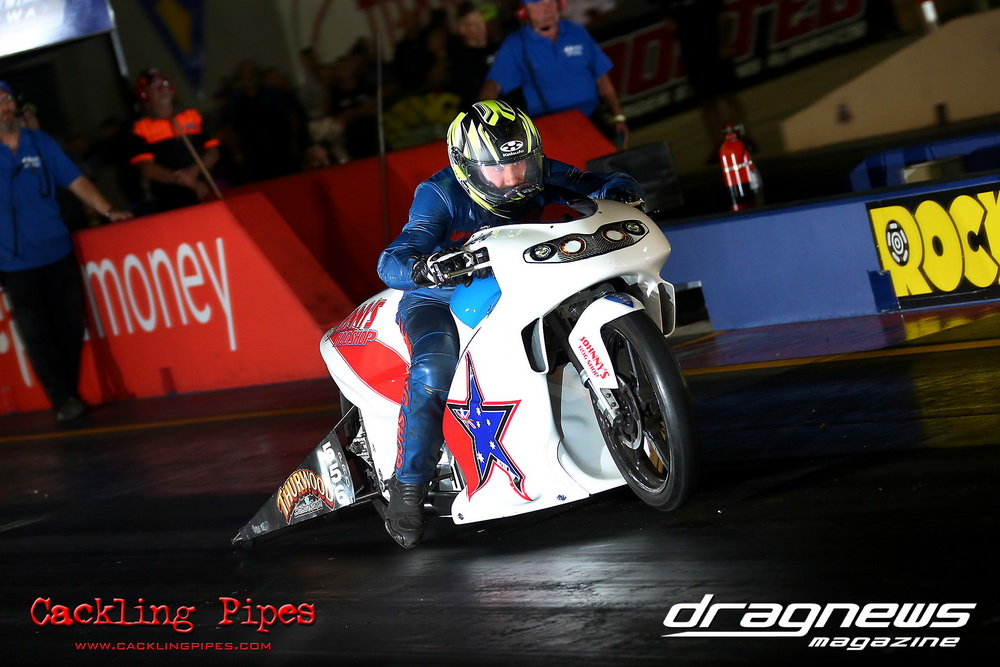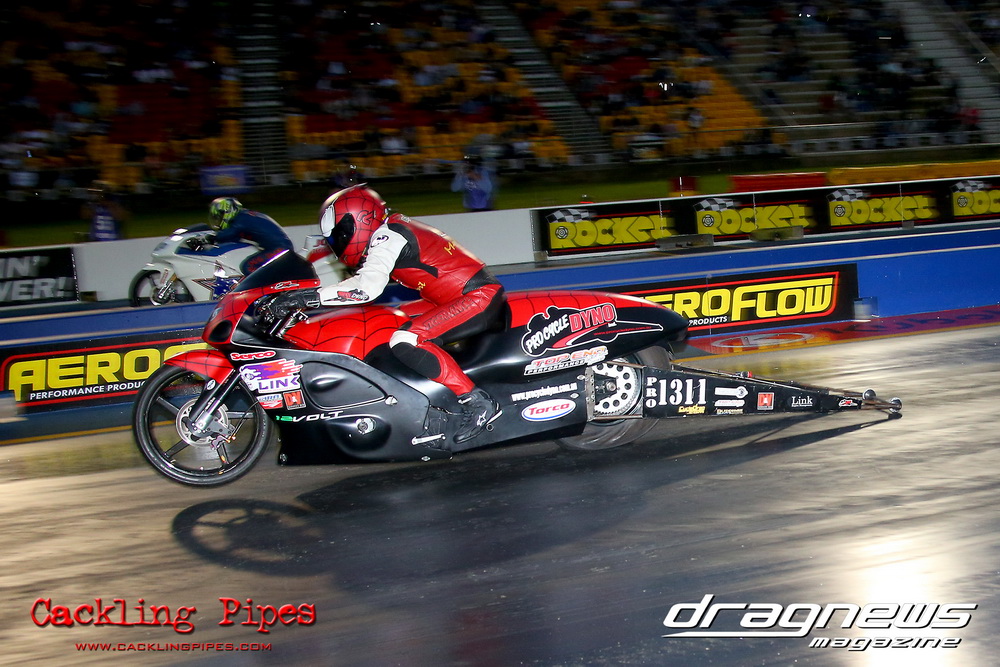 Ireland was on the right side of the tree this round and strapped a holeshot on Badcock to boot, but the power of the Hayabusa just rounded up the Ireland Suzuki before the stripe to win with a 7.41 to 7.45, and book a final birth. Rabnott had a bucking bronco again, but he may of not been able to do much anyway against Wooster's 7.22 low ET of the race to that point in competition, and clearly the one to beat again.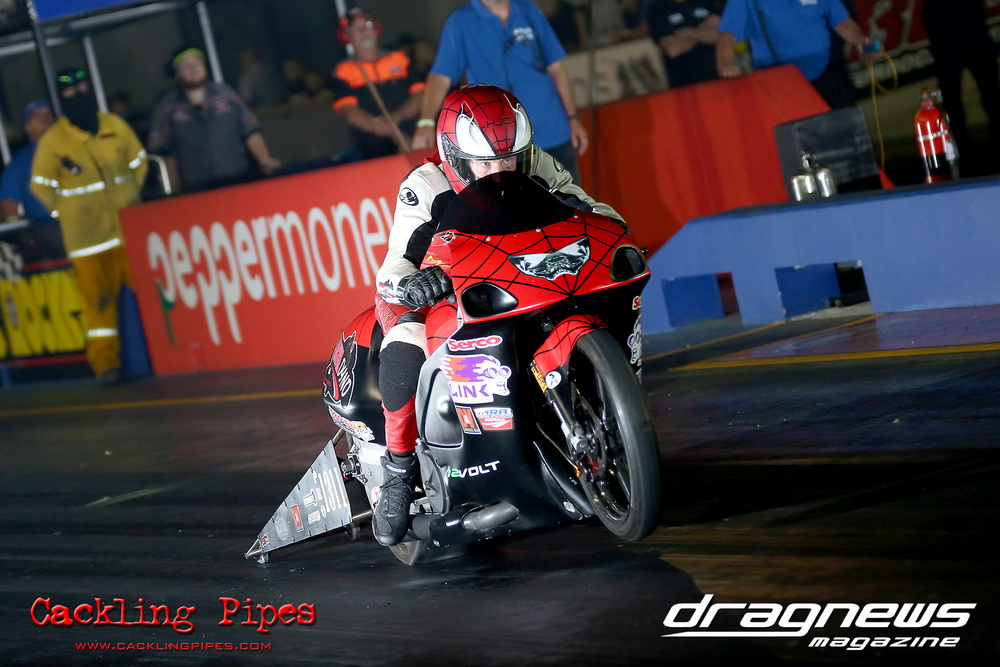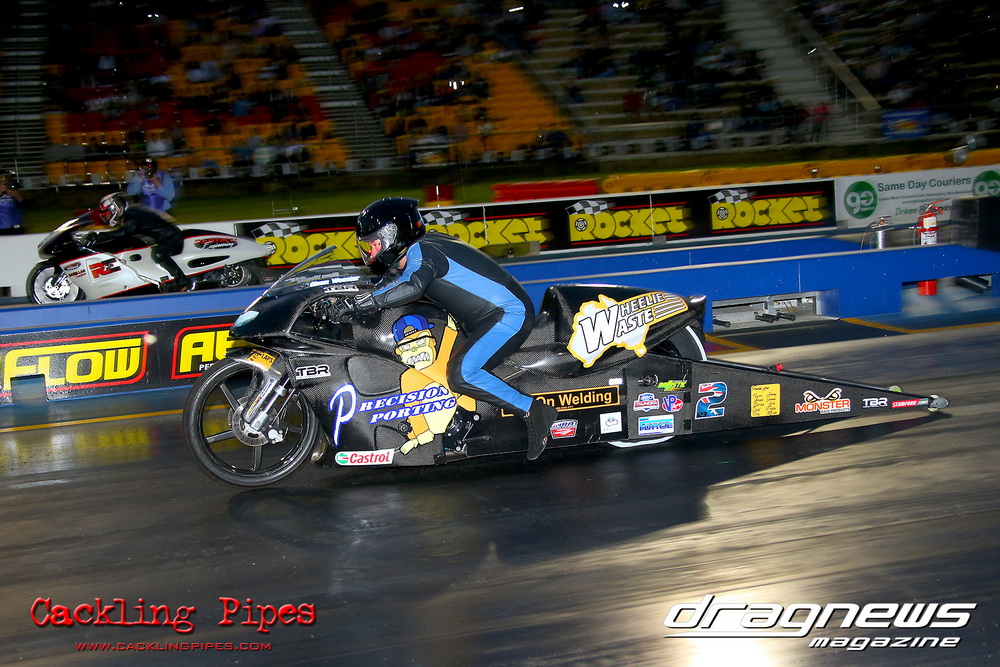 Third and final round had Rabnott and Ireland up first to duke it out for pride. Ireland went red again on a solid 7.53 lap, but the win would go to Rabnott, with a still temperamental Suzuki. The money run was all Wooster, a .120 to .160 reaction against Badcock and the Trevor Birrell prepped machine just streaked away from there into the night, clocking event low ET 7.16/187MPH to Badcock's 7.45 after he rolled off the throttle early.
"It is a bit of a dream, after what we have been through over the last week and the travelling around Australia to get the thing together, and Trev Birrell and all the other sponsors, it was a big push but we got here." said Wooster post race.
"This weekend we are not in our Rhino wrap, our major sponsor wanted to give something back to the people who supported us over the last ten years, and that's why the bike is looking a bit different. So a big thank you to them, and glad we could pull it off this weekend for them."
The win gives Wooster an unassailable lead into the Winternationals of over 120 points.