Father and son Ray and Mitch Oxley are ready to mount their Spring Nationals Summit Racing Equipment Sportsman Series campaign at the brand-new Dragway at The Bend this weekend (October 21 and 22).
The Spring Nationals mark the latest round of the Summit Racing Equipment Sportsman Series for 2023, with more than 300 sportsman racers heading to the state-of-the-art Tailem Bend, SA facility for its grand opening event.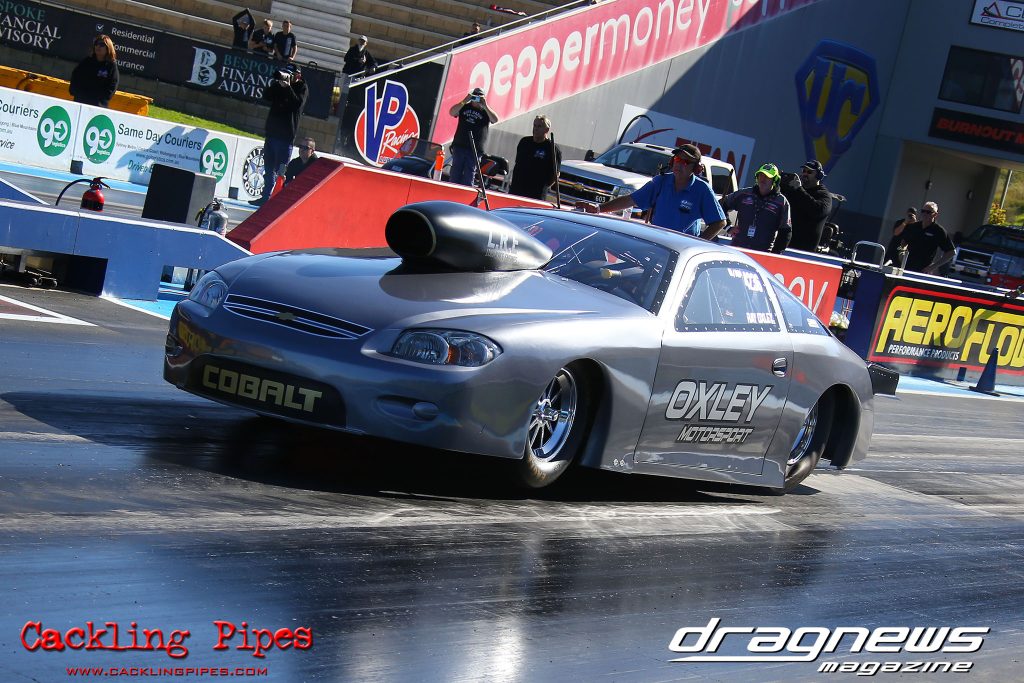 Ray Oxley has been drag racing for almost 20 years, and has played key roles in the sport over his time including as a key member of the Riverina Drag Racers Association (RDRA) management team.
Along the way in his racing career, he has won events and set track records, and he says the anticipation is high for the opening of the brand new Dragway at The Bend, where he will contest his Oxley Landforming Chevy Cobalt in the Super Stock bracket.
"I started drag racing in 2004 in my brown Holden VH Commodore with a top loader and a 420hp 308 engine built by my friend Carlo Luisi," Ray explains.
"Carlo and I organised and ran the RDRA with events held at the Leeton/Narrandera airport – Easter in particular was one of the best weekends for it, it drew good crowds, and I won a few meets there in the trusty VH before going on to race at a lot of other tracks around the country.
"Around that time, we found Mitch a Junior Dragster when he was eight years old, and our daughter Dee also got her first Junior Dragster. Those were fun years doing the family racing thing and I definitely enjoy being able to still go racing with Mitch now.
"In 2013 I purchased the Chevy Cobalt off the Tremaynes and after a couple of years arranging all of the parts for Carlo to build me a 376 cubic inch small block engine to race B/AP, we got it onto the track – it has sure been a lot of work getting it on the road and a huge learning curve. But while it may have been challenging, I feel our perseverance is paying off.
"When it comes to the Spring Nationals, it will certainly be a memorable experience to race on the brand new track and we are definitely looking forward to it.
"I wish all the organisers and competitors a very successful weekend," Ray concluded, while thanking his "awesome racing crew: Ryan (Pitty) Pitt, Grasshopper Noonan and Andrew (Fab) Fabris, as well as Carlo Luisi, Jai Schluter, Dave Tucker and Paul (Plucker) Drady" for all their support.
Like his dad, Mitch Oxley – a former Junior Dragster Track Champion and a national event winner – is keen to get on-track at Australia's newest drag strip in his Oxley Haulage Dragster.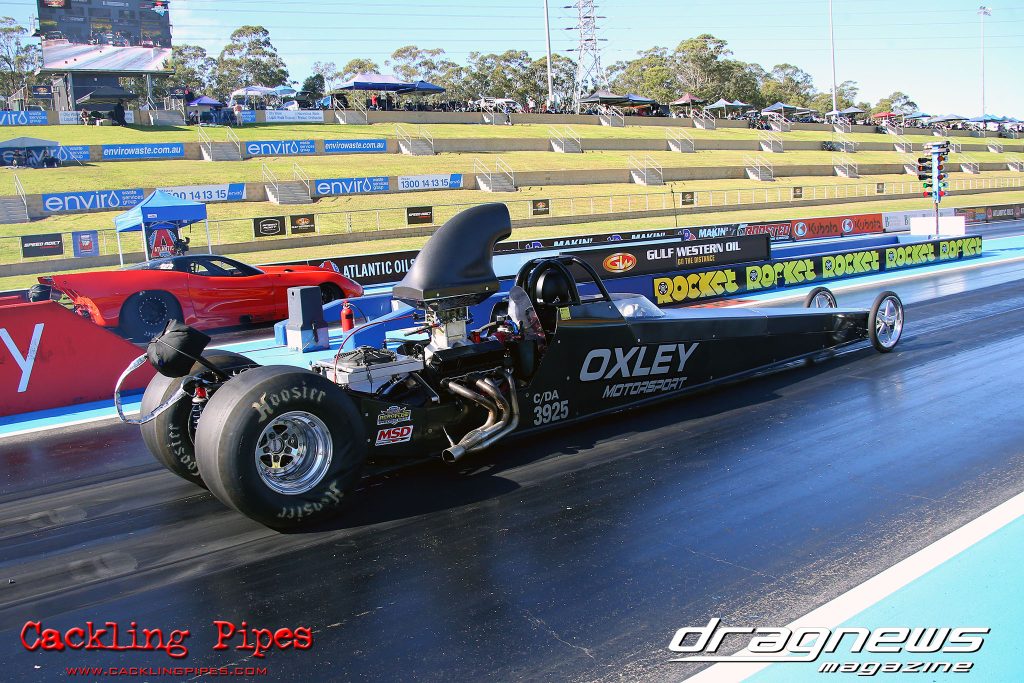 "I have raced in Juniors and briefly in Super Street and Modified, before stepping into Competition Eliminator, where I have enjoyed a national event win before buying a new car which we are slowly ironing out the creases on," Mitch explained.
"Racing with my dad is always good and although we have separate teams, if one car goes through eliminations and the other doesn't, we always help the other team to succeed.
"The last Summit Racing Equipment Sportsman Series round at Mildura, the Sunset Nationals, was a bit unfortunate for us as we had a few issues, but we are pretty sure we have those sorted out ready for going to Dragway at The Bend.
"It is definitely exciting to be racing at a brand-new facility – it is pretty much all we have been talking about for months! There will be a few nerves being a new track, but they'll be gone after the first run.
"As far as what it would mean to us to succeed at this event, coming away with any award from the Spring Nationals would be extremely special to all of us," Mitch said, while thanking his crew Brady, Graham, Brendan and Bodhi, as well as wife Jemma, Oxley Haulage Leeton, Luisi Race Engines and Plucka's Race Craft for their support.
The Spring Nationals will be held at Dragway at The Bend across October 21 and 22 alongside the NDRC and will mark the latest Summit Racing Equipment Sportsman Series event of 2023. For event information, visit www.thebend.com.au/dragway
For more from ANDRA, visit www.andra.com.au