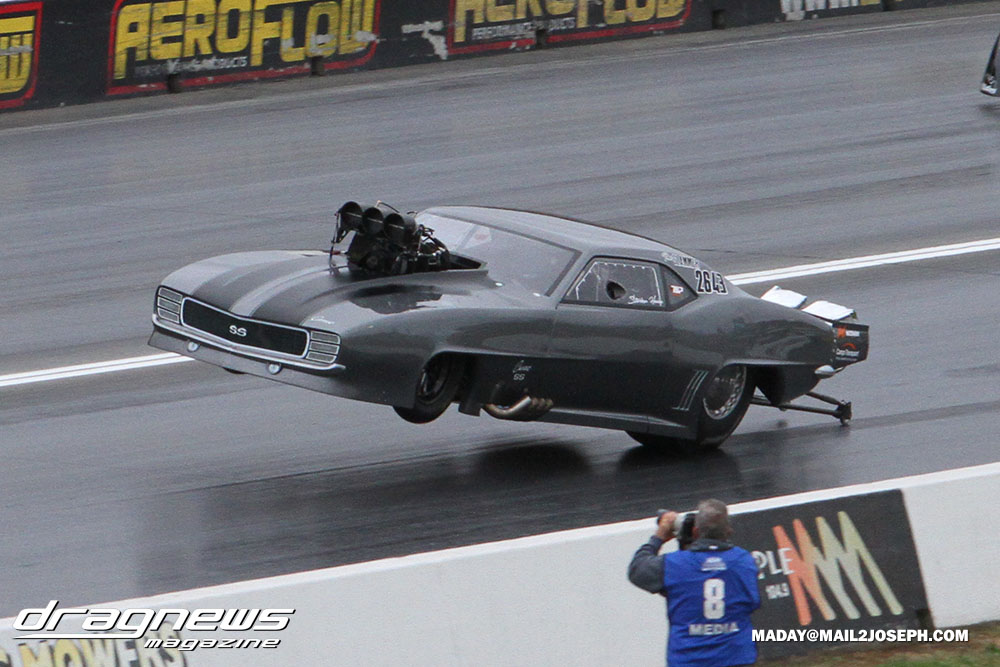 The craziest ride from East Coast Thunder had to come from Steven Ham's introduction to Pro Slammer racing – all captured by Drag News Magazine photographer Joe Maday.
Ham's Camaro turned into what resembled a wild bucking animal during his first ever Pro Slammer elimination pass.
The Camaro shook hard off the line and Ham not content to give up his first race that easily, gave the Camaro several stabs on the gas. The car found a big bite of traction on third or fourth pedal and leaped spectacularly into the air with barely one wheel left on the Sydney Dragway track surface.
Ham remarkably still won the race over Pino Priolo and was able to return for round two.
Drag News photographer Joe Maday was on the spot as usual and captured this sequence.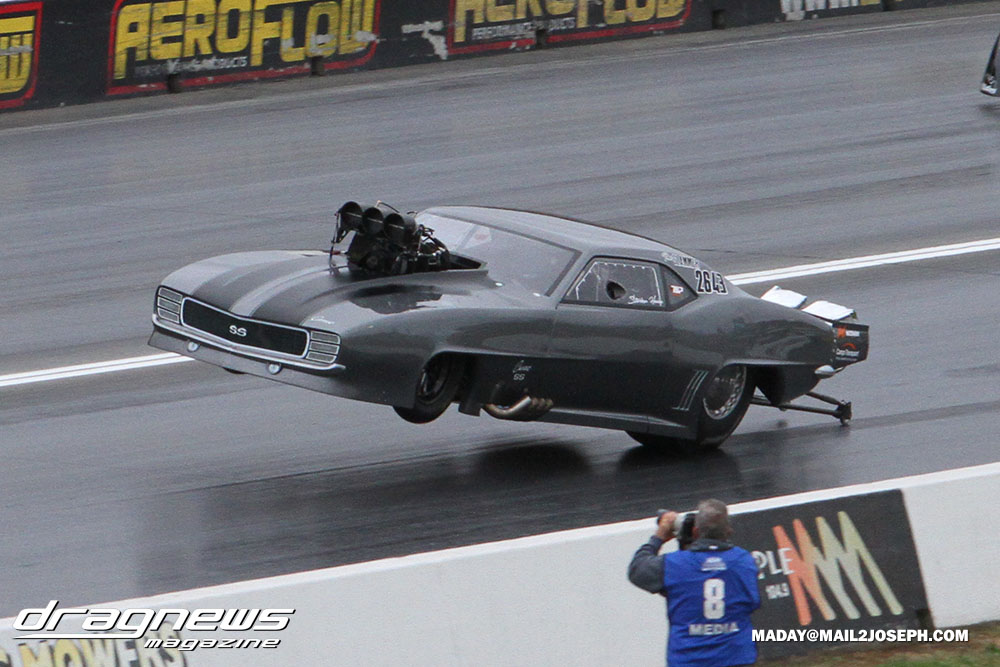 Video of the run from OVO Mobile live stream.