After more than a year away from the drag strip, Top Doorslammer racer Pino Priolo is looking forward to making his comeback at this weekend's Goldenstates event at the Perth Motorplex (November 26/27).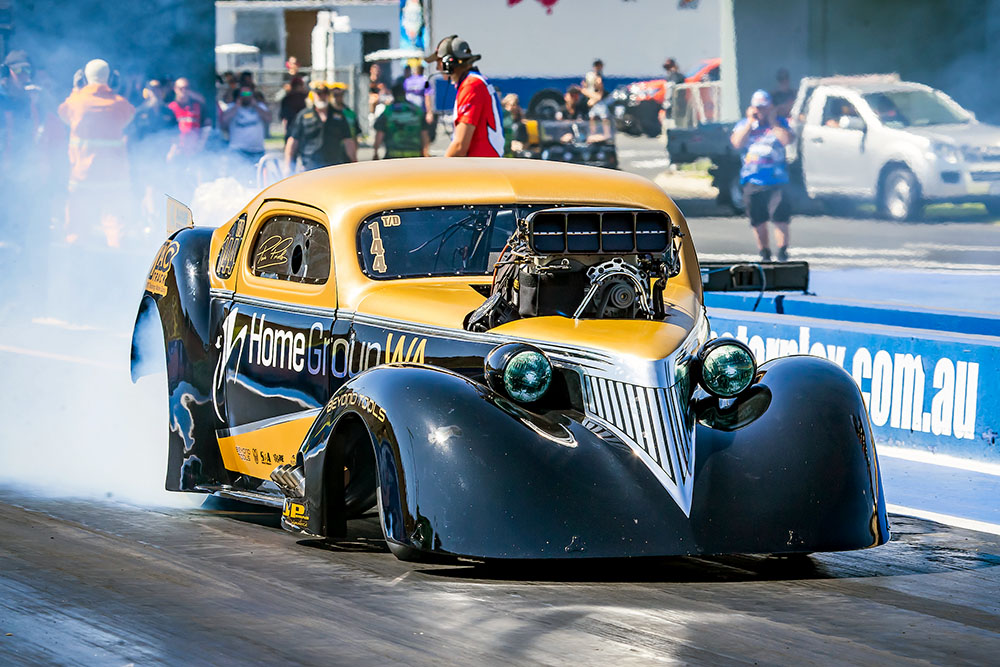 The event will feature Australian Drag Racing Championship (ADRC) racing for the Top Doorslammer and Top Fuel Motorycle brackets, as well as the latest round of the Summit Racing Equipment Sportsman Series.
"We have had some time off from racing since last year with work commitments and building a new house, but we are back now and we can't wait to get on the track," Priolo said.
"It should be great. The Goldenstates are always a good event, and the entry list is looking strong.
"I have one ANDRA Christmas Tree in my cupboard, so to be able to secure another one this weekend would be fantastic.
"Having said that, we will be mainly focusing on just being as competitive as we can this weekend – afterall, if you can be competitive and have a bit of luck go your way, anything can happen!"
The event will mark round four of the ADRC which kicked off at the Hidden Valley Drag Strip and Alice Springs Inland Dragway in July, before border closures related to COVID-19 forced the abandonment of the scheduled Adelaide event in October.
"I think it is really great to have a national series for Top Doorslammer and also the Top Fuel Motorcycles up and running again. There are so many Doorslammers out there and they are all parked up, so I think it is really good to have ANDRA getting that up and running again," Priolo said.
"It is really good to see the WA Doorslammer contenders really supporting both the local and the national series – lately we have been averaging between eight and 10 cars each meeting here in Perth for example, which I think is just outstanding.
"It should be another great event this weekend, and while we prepare, I want to send my thanks to Home Group WA, Fuchs Australia, Brian Lake Cartage, S and A Smash, Head Torque and Beyond Tools for their support of my racing.
"I would also like to thank my crew chief – my son Michael –and my crew: Jamie Lake, Carlo Magio, Jason Priolo, Jake Salamone and Adrian Fogliani."
The Goldenstates, featuring a round each of the Summit Racing Equipment Sportsman Series and the Australian Drag Racing Championship, will be held at the Perth Motorplex across November 26 and 27. For more event information, visit www.motorplex.com.au
For more from ANDRA, visit www.andra.com.au