Long time Sydney Super Stock racer John Kabboura has made the leap into the naturally aspirated drag racing deep end, while realising a dream with a move into Pro Stock.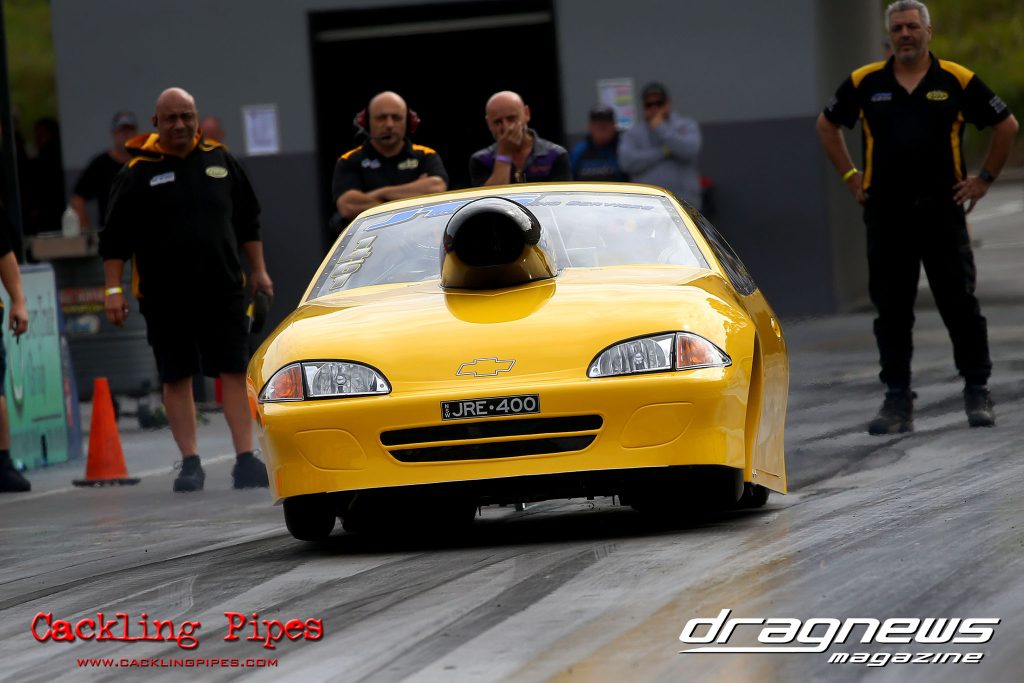 "Pro Sock has always been a dream of mine since the late 90s," said Kabboura. "I've always loved high revving naturally aspirated V8s. So going to Pro Stock was inevitable, especially once I was on the start line with Joe and Tony Polito in the Probe at the Winters – I was hooked."
"It took a while to get there as I had a young family and newly started business, but I wasn't going to stop until I got there.
The Kabboura name is well know in NSW drag racing, with John seen regularly wheelstanding his Angry Lemon Racing A/MPA Torana in Super Stock for over a decade. The opportunity through the Politos presented itself to play on the main stage when fellow Super Stock racer Clint George put his Pro Stock spec Cavalier on the market after he too decided to make the move to Pro Stock.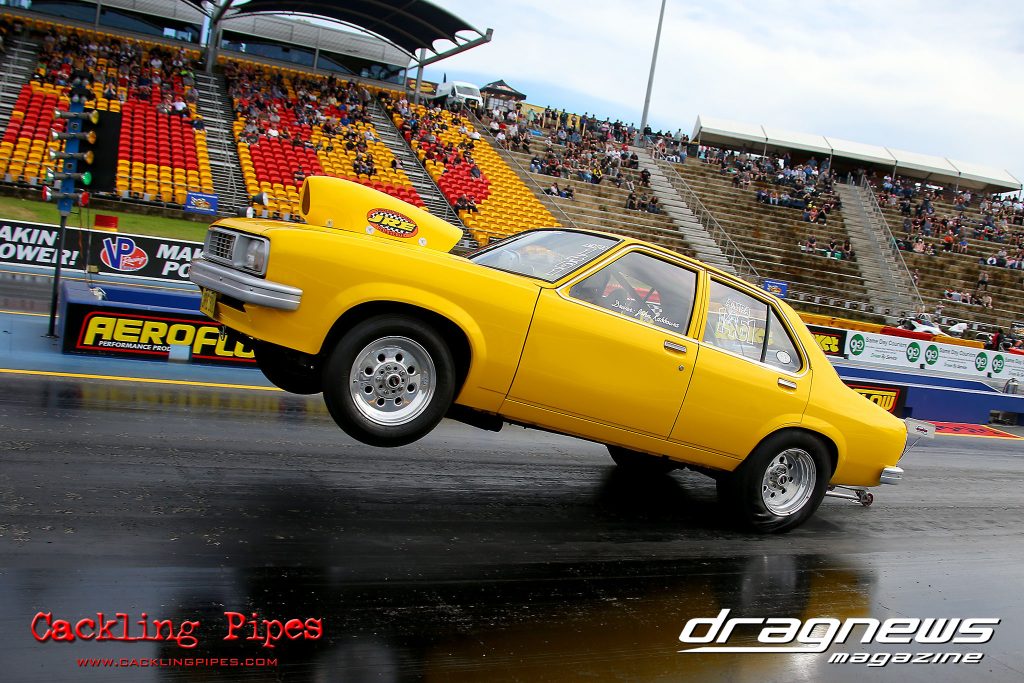 "I campaigned the Torana in Super Stock for a few years with an old style Pro Stock motor, that satisfied the hunger for a while," said Kabboura. "Then Tony Polito said to me Clint George may be selling the Cavalier which I obviously bought with the intention of running B/APA, and then Tony and Michael Grunbaum got in my head about putting a Liberty in it so I wouldn't get into any bad habits with the auto, and well I guess the rest just fell into place."
"The car is a Jerry Bickel 2002 Cavalier originally raced by Greg Anderson I believe, then Aaron Tremayne had it for a while before Clint raced it in Super Stock.
"The plan is to do my apprenticeship in Pro with the current motor combo before stepping it up. It is an old CFE headed deal that Peter Ridgeway helped out with improvements and updates, so when it's time to step up Peter will supply all parts necessary to move forward. While I put the motor together myself, we've got a long road ahead, but have a lot of good people around me.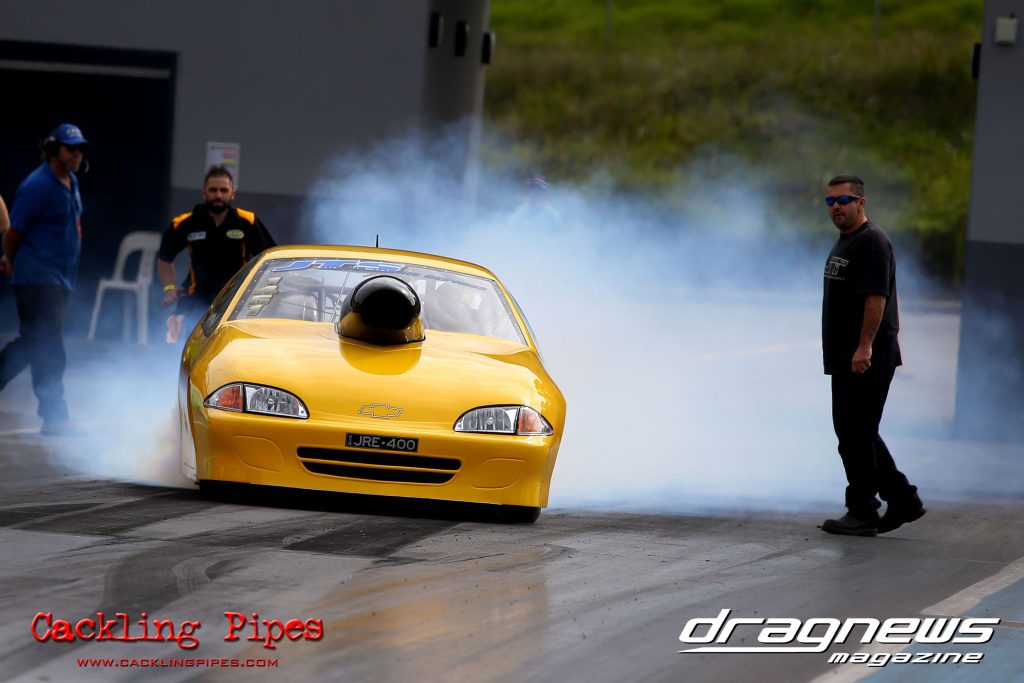 After testing the car at a recent test and tune, you will be able to see Kabboura this weekend on track at the Nitro Champs at Sydney Dragway.
Kabboura added, "A big thanks to my wife and kids for all their support, my awesome crew; Maroun, Danny, Elias, Johny and Jaydan. Without these guys I wouldn't make it to the track. A special thanks to Tony & Joe Polito, Michael Grunbaum, Peter Ridgeway, Mark Hinchelwood and team J Performance."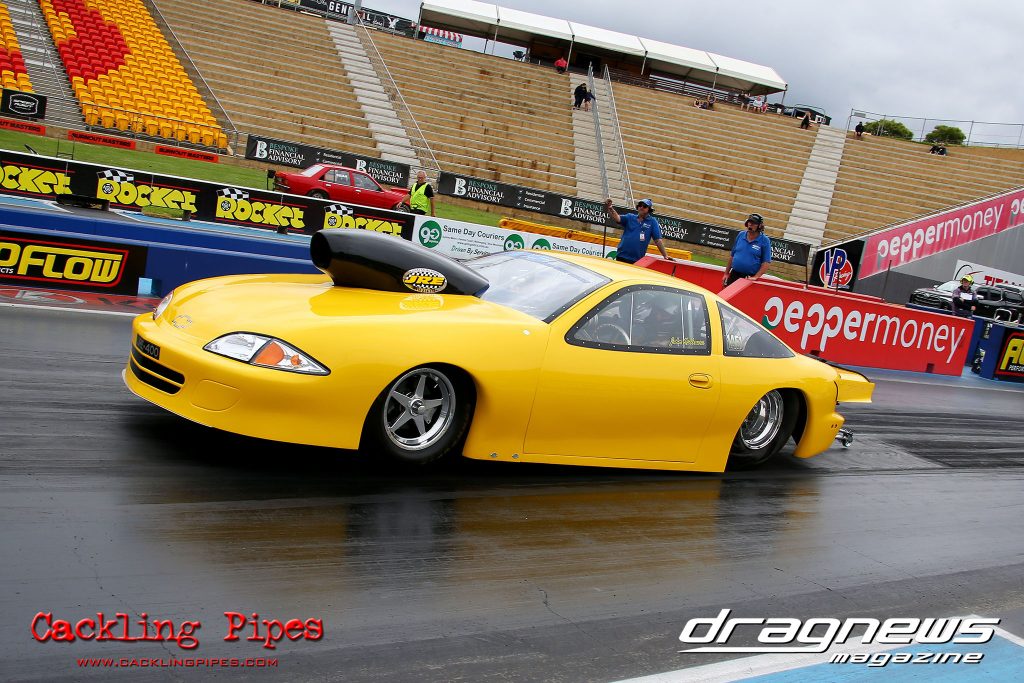 -Drag News Magazine