Racing Onn Promotions' Rino D'Alfonso is dipping a toe back into drag racing waters, announcing that he is organising a display of drag racing vehicles for the Supercar events at The Bend Motorsport Park both this and next weekend.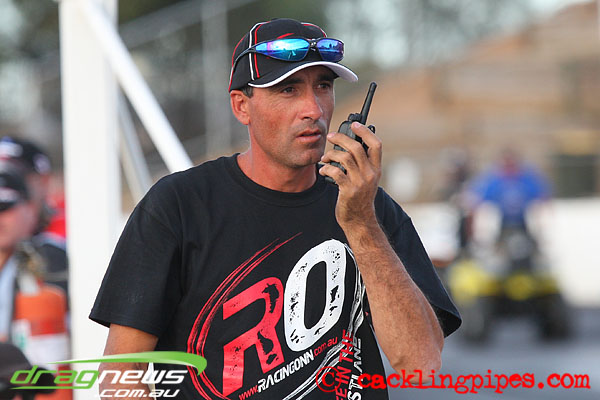 D'Alfonso was the promoter of drag racing events at Adelaide International Raceway from 2011 to 2015, which saw a return of ANDRA championship drag racing to the facility. Events at the Bob Jane Corporation-owned venue have since been promoted by Peter Pisalidis.
The display will be a combined effort with IHRA Australia, who do not currently have an active track sanctioned in South Australia but are expanding into the region.
A joint statement from Racing Onn Promotions and IHRA Australia said while the display would be purely off-track, there will be engine start-ups and giveaways to help introduce people to the sport.
"Drag racing is in our blood, and what a wonderful opportunity to get back to supporting all our loyal supporters including the fans of drag racing in Adelaide," D'Alfonso said. "The support already shown has been overwhelming. Let's all get behind this and all that is asked is that if you are a drag racing fan, do not miss this opportunity to show your support for drag racing in Adelaide."
IHRA Australia CEO Maurice Allen said the organisation was extremely pleased and excited at the prospect of teaming up with Racing Onn Promotions in presenting the displays.