Jim Read Racing's Bruce Read is familiar with changes in the structure of the sport. He watched his father Jim create the Winfield Top Fuel Series with Kevin Prendergast and Dennis Syrmis in the late eighties, which went on to great heights in the nineties.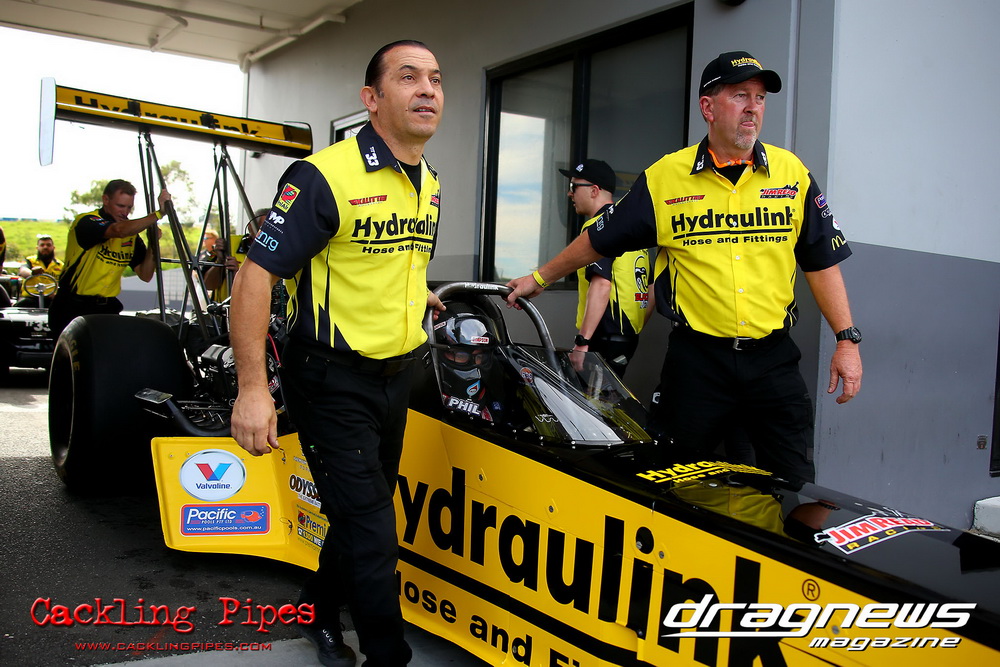 The latest change sees the formation of the Australian Top Fuel Championship, where the teams will determine their own calendar and run their own series. Sometimes they will run their own events, sometimes they will run alongside existing series.
The Read family go Top Fuel racing because they love it. It is an addiction Bruce has never been able to shake. He anticipates the moment when his dragster is fired up on the start line, with brother Phil at the wheel, and thousands of spectators watching on. The intense competition on the track, with friendly relations in the pits, is the mix he likes best.
"I have raced with other teams and won races, but it is not the same as having my brother drive and my Dad there and the rest of the guys," he said. "I totally enjoy the experience of being at the track with my family and my crew. It is a social outing and we get to race at the same time.
"I am 58 now. I have had my backside dragged to the race track since 1970. That's half a century of being at the race track. Some people play golf, some people play footy, some go drag racing."
The new direction for Top Fuel, which will see the class return to a national calendar, has Bruce excited for what the future holds.
"Overall the Top Fuel guys get along very well. The relationships between the teams is pretty good off the track. On the track it is no prisoners. I think the class will flourish under a single focus, which hopefully will invoke more people to want to come on board."
Hydraulink has been the major sponsor on the Read family's Top Fuel dragster in recent years, and the chance to go racing again nationally has them excited according to Bruce. Rachelle Splatt and Gulf Western Oil will also be a part of the new series at select events.
"Having Hydraulink onboard has been a great help. For the sport as a whole it is important. We have Rachelle back with Peter Xiberras' team making appearances, and there are other teams keeping an eye on things. The return to a national circuit for the 'Formula One of drag racing' will flow on to the sport in other ways: bigger attendances, more competitors, and corporate support."
We will have more from the Top Fuel teams in our next issue of Drag News Magazine. Please subscribe today.
| | |
| --- | --- |
| One Year (Eight Issue) Print Subscription – $119 | |
| Issue by Issue Print Subscription – $14.95 every six weeks | |
| Drag News Magazine Issue #56 – $15.95 | |