The weekend's 50th annual Westernationals delivered a plethora of new records thanks to an array of impressive performances across the event's two days.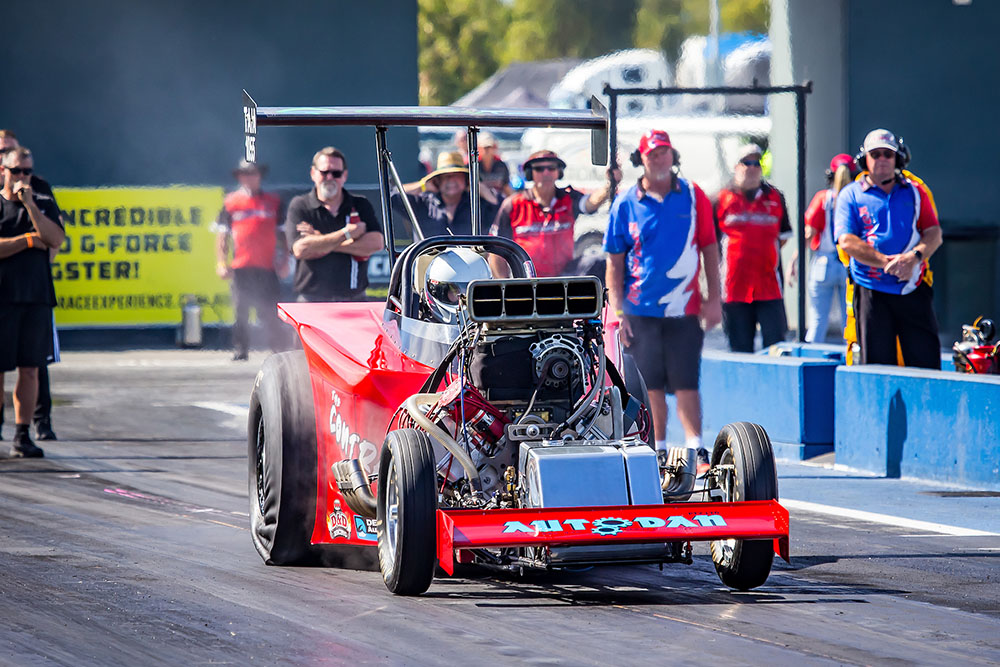 Fourteen track records and eight national records were set at the February 27/28 event as follows:
Track records:
• NFC: Mat Abel Nitro Thunder – 5.357 sec @ 438.01 km/h (272.16mph)
• TA/A: Danny Costello – 5.633 sec
• B/SMA: Steve Norman (SA) 8.266 sec @ 261.25 km/h (162.33mph)
• DD/GA: Errol Quartermaine 7.389 @ 295.52 km/h (183.62 mph)
• C/GA: Rob Gaikhorst 8.141 @ 265.08 km/h (164.71 mph)
• BB/AB: Michael Holister 8.162 @ 277.51 km/h (172.43 mph)
• SS/CC: Dean Whisson 233.36 km/h (145.00 mph)
• CC/AB: Troy Thompson 7.978 @ 285.25 (177.24 mph)

National records:
• CC/CB: Trent Anthony – 7.135 @ 302.58km/h (188.02 mph)
• B/AB: Ross Smith – 8.175 sec
• B/SMA: Steve Norman – 8.401 sec
• DD/GA: Errol Quartermaine – 7.537 @ 289.90 km/h (180.14 mph)
• AA/AP: Wayne Keys –392.30 km/h (243.77mph)
• T/D: John Zappia – 5.681 sec

As well as securing the track record for TA/A, Danny Costello also ran under the world ET record for the class.
"We were actually trying to shoot for the world ET record, and we ran under it, but we have to do it twice to officially claim it!" Costello said, referring to the current world record ET of 5.69 seconds held by Mark Sheehan.
"I only have bragging rights at the moment, but one day we will get it! In the meantime, a track record is pretty cool – any record is amazing, and this has been such a fantastic journey for us already in such a short amount of time.
"The car definitely has more in it, and it feels really good to drive, it is nice and strong, runs dead straight – it is just beautiful to drive.
"My thanks goes to my crew and all of the people that support me – the support and encouragement I receive at the track is just great – and especially I want to thank Rory Taylor from Speed Torque, without him none of this would be happening."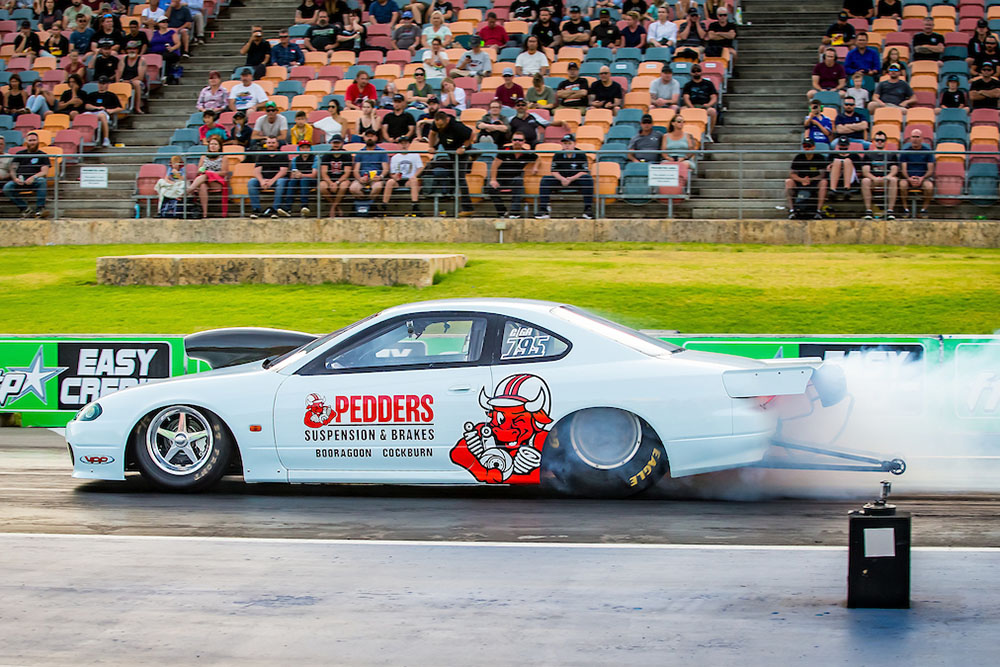 Gaikhorst was another impressing at the weekend, running above the Australian record for MPH in the C/GA class and securing the track record for both ET and MPH in the class.
"Saturday was a good day for us in qualifying, we ran above the Australian record in mile per hour and bettered our personal best and the track record in ET," Gaikhorst said.
"For our first round on Sunday we got top qualifier Steve Norman and he was so far under his index. My car went sideways in the burnout, so I had a cold tyre and then I red lit as well. He beat me and beat me easily which was annoying, as it meant I could not secure any Australian records which would have been nice. But it is what it is.
"We had a lot of work to do Saturday night too as the car seems to be going sideways in the burnouts a lot and I hit it extra hard on Saturday's last qualifier and did a few valve springs.
"Even so, we were happy to get the track record! We have a few things to sort out in the gearbox and the converter that I feel are holding the car back a bit, and when that happens, I think we will be able to pull at least another tenth out of it.
"My thanks goes to the Perth Motorplex and all of the staff and volunteers, my crew, my son Jason for the tuning, and Jeanette for supporting what I love to do. I couldn't do this without them."