In a testimony to the new Sydney Dragway racing surface and track prep, a private track hire has shaken up the record books with some killer ETs.
The Street|20 private track hires have been a popular attraction in recent times and this week combined with a couple of Dandy Engines track days that saw performances shake up the drag racing world.
Teams were raving about the track prep delivered, some saying it is the best they have seen in the country, and following performances backed that up.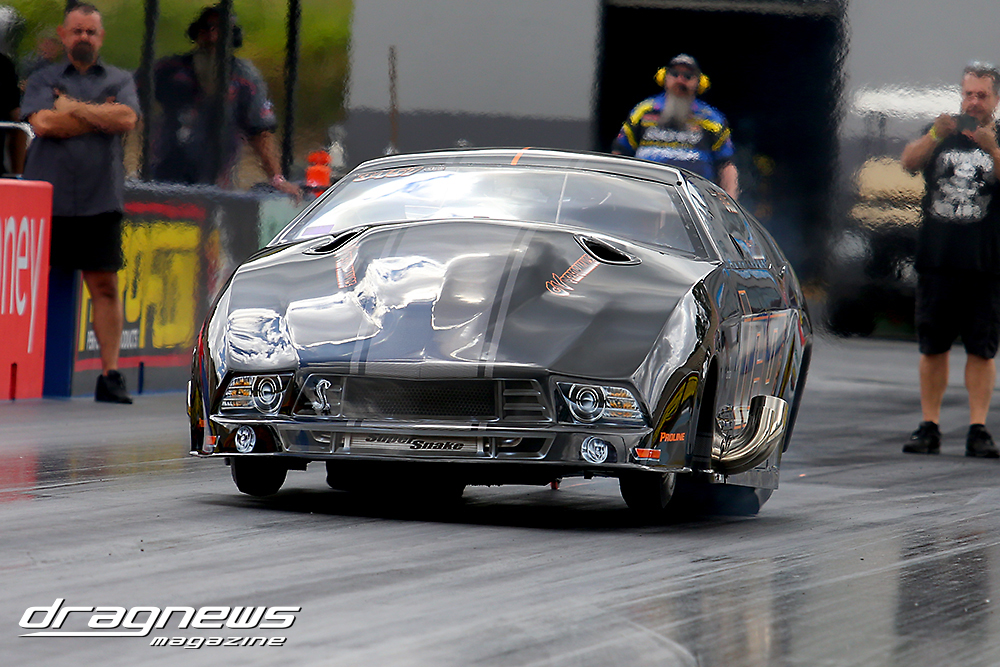 Starting of with Greg Tsakiridis in 'MAULER' hauling to the outright quickest doored car pass in the country with a 5.50 at 274mph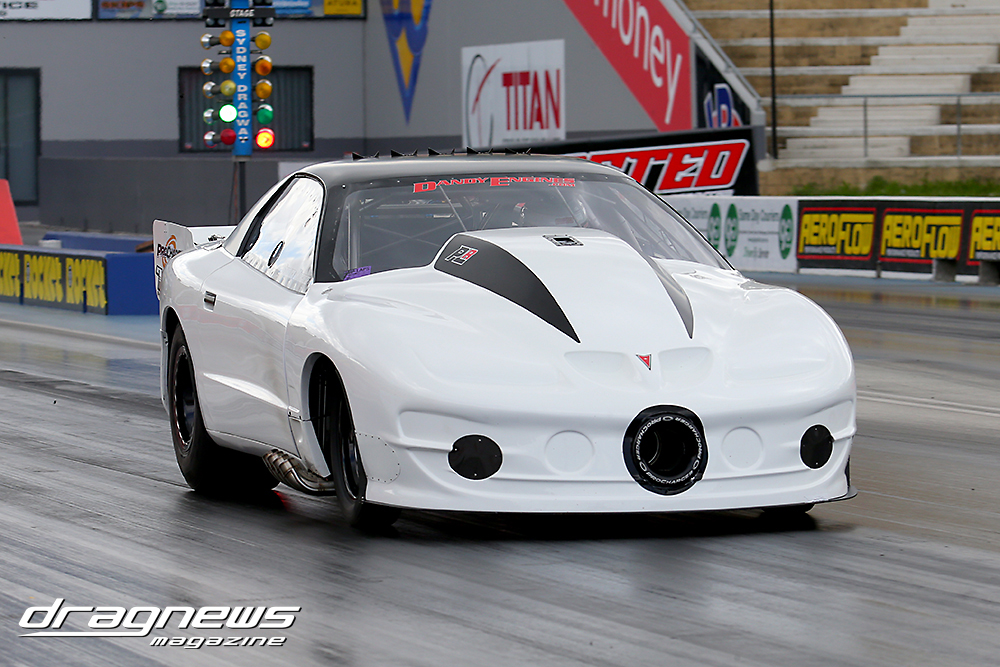 Rocking the radial world was Frank Marcese/Danny Szabolic driven Procharged Pontiac Firebird. The Pro Line Racing Hemi put together by Dandy in its second only outing cracked the 3s over the eighth, a first for its breed, then the boys let it loose over the quarter for something different. Blasting a 5.98 at 210mph with an epic 3.88 half while getting off the noise at 5.2 seconds, becoming the first 5 second radial car in the country.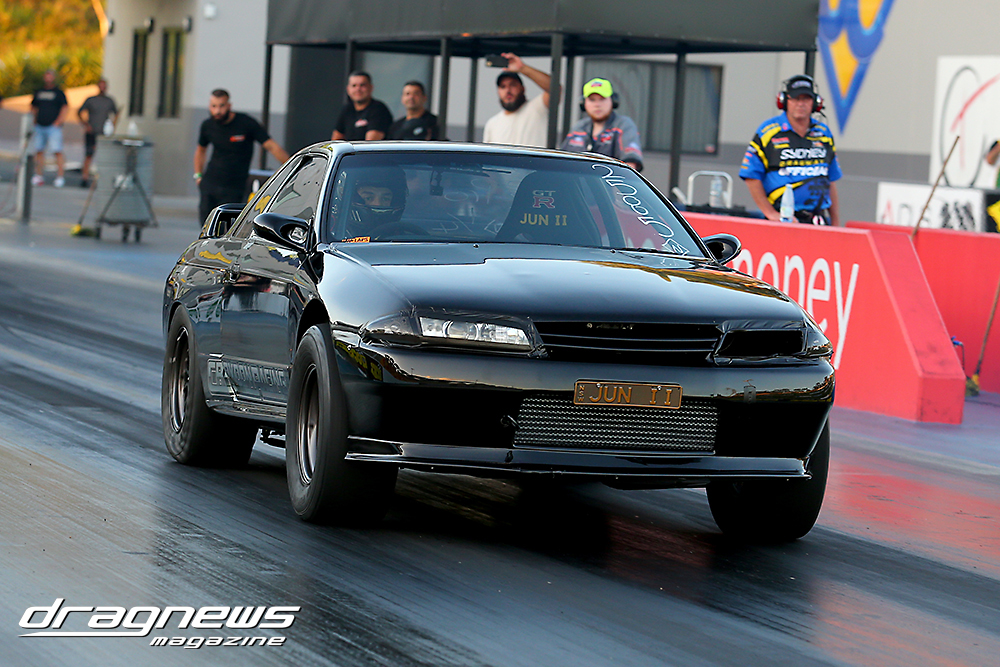 The well traded street GT-R world record is now back in the hands of Croydon Racing Developments and Robert Marjan's 'JUNII' with a 6.77 at 212mph.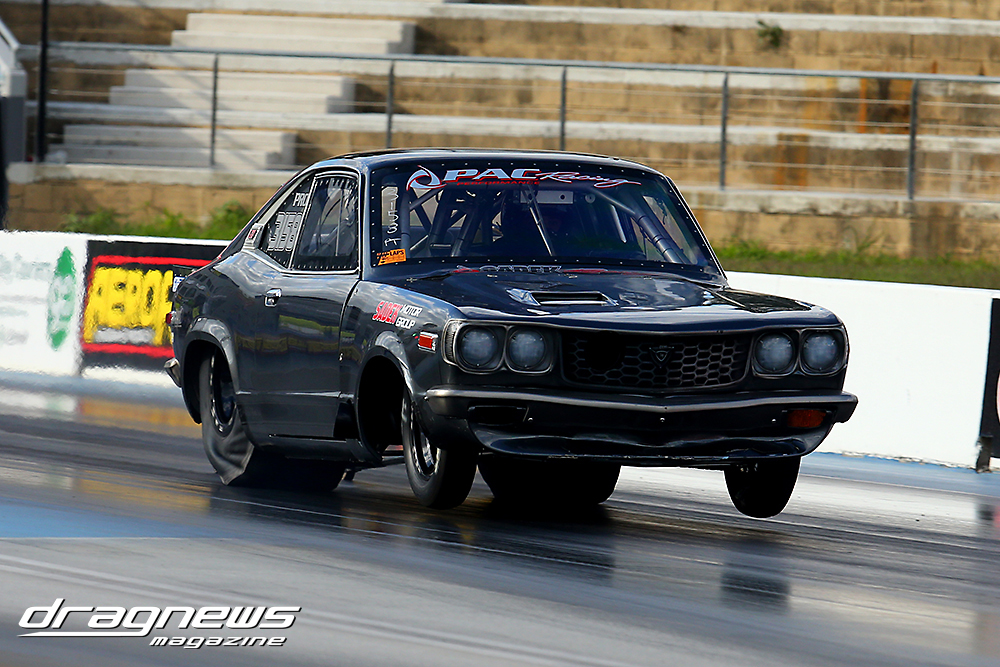 Jay Sadek punished the rotary world steering his Pac Performance prepped RX3 to a 6.59 at 209 for the world's quickest and fastest rotary powered RX3 title.
Osman Osman and Empire Mechanical have Barra'd the world smashing the street XR6 turbo world record with a 7.65 at 186mph in 'KNGFGX'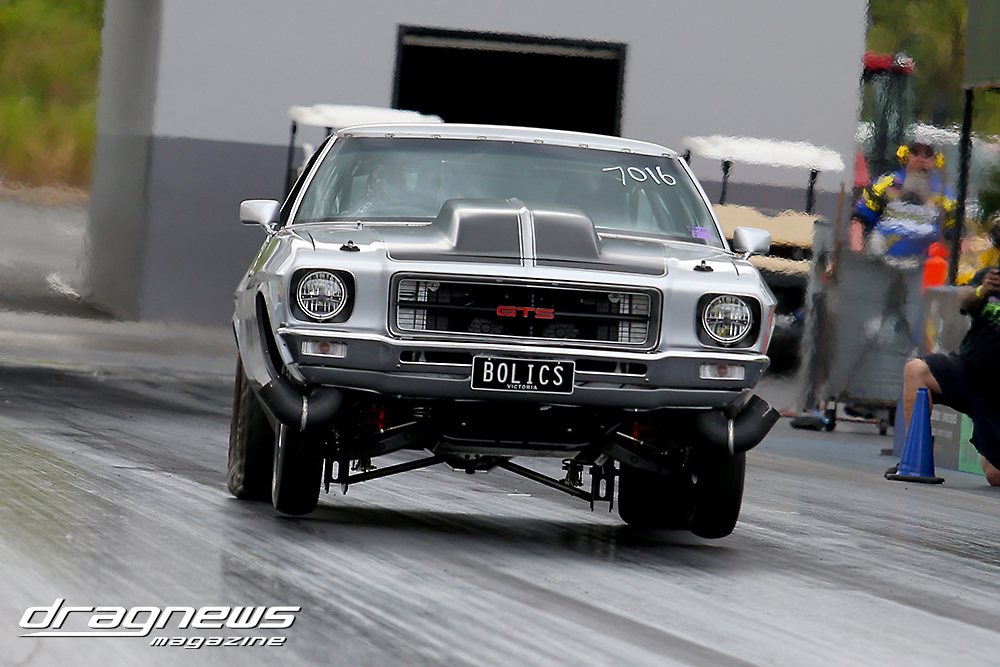 Other performances of note saw Daniel Szabolic not content with breaking records in the Pontiac, when he stepped into his street driven HQ and hit sixes with a 6.9 – look out Street Machine Drag Challenge this year.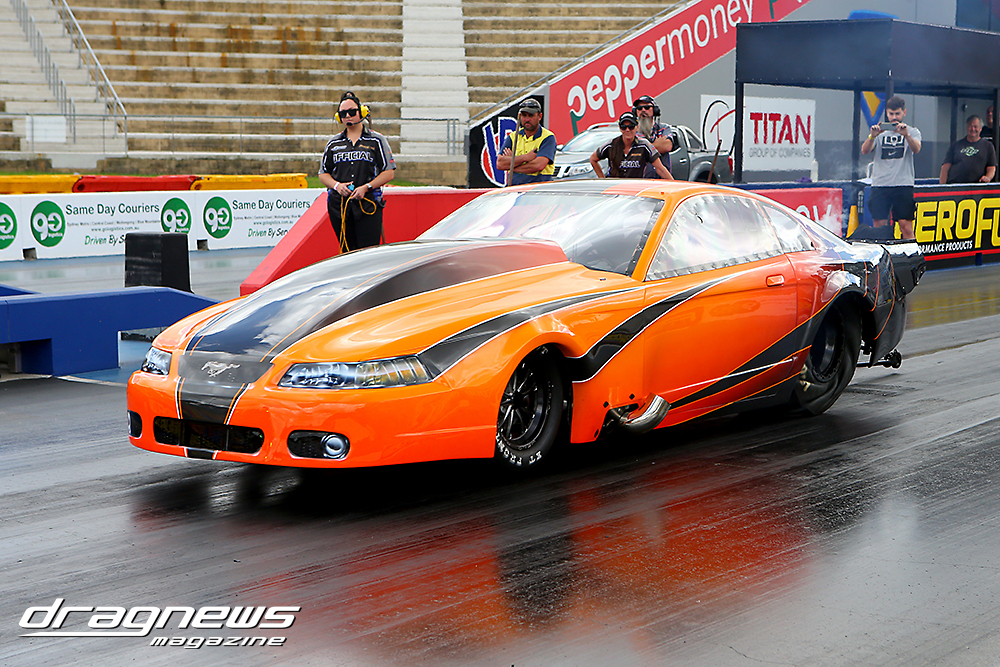 Gerry Sarafoglou joined the five-second club in his Mustang with a 5.88 at 248mph best.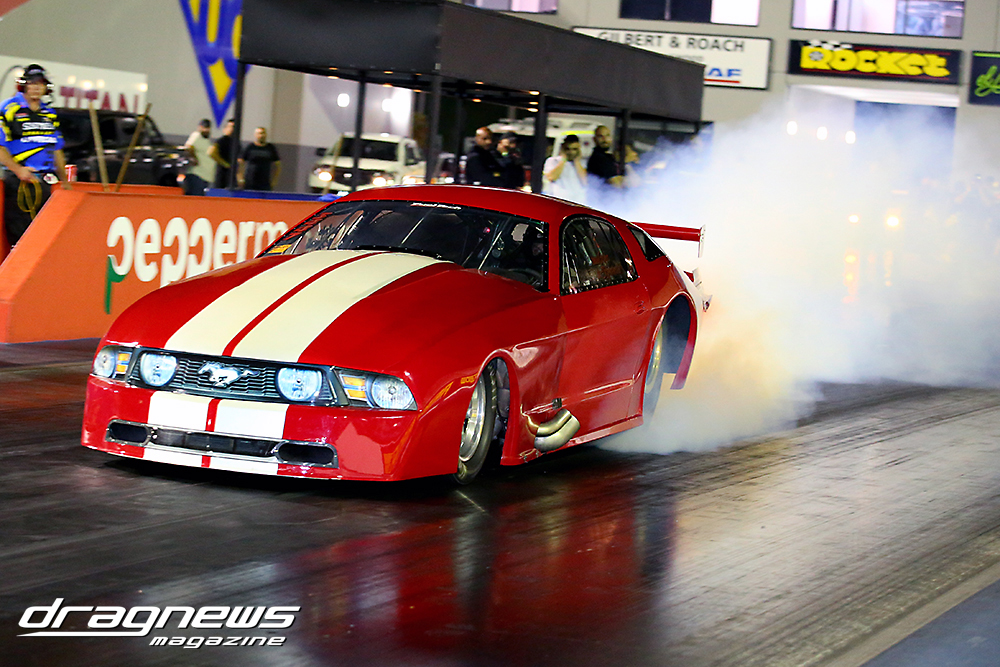 Zoran Gajic has been showing bracket racing like performances in the low 5.8s.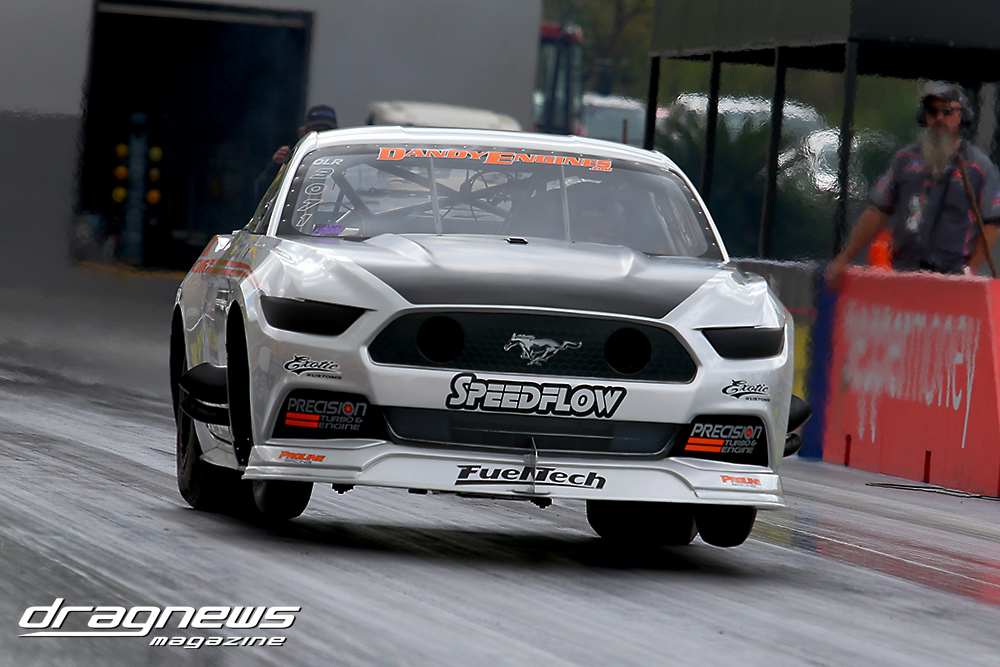 ProFab's radial Mustang weapon was back into the threes over the short track hooking up to a 3.95 at 200mph.
6.80s out of 'GHOST', Tony Grgich's Rx3.
A few other shots from the action courtesy of Outlaw Images.