The Day of the Drags event at Sydney Dragway has been cursed by weather more often than not, but some how dodged Sydney's many wet weather events this year to put on a great day of old school action.
A couple Aeroflow Nitro Hot Rods headed the event in Psycho and Berzerk plus Light Horse would be continuing licensing for Stephen 'Wombat' Brown.
It was by far the biggest turnout in the event's history with over 150 cars, a few incidents in qualifying slowed up the program including Brett Sheard suffering heavy impact into the wall with the "Mr Stiches" Holden ute and Jason Hattch spectacularly shearing an axle.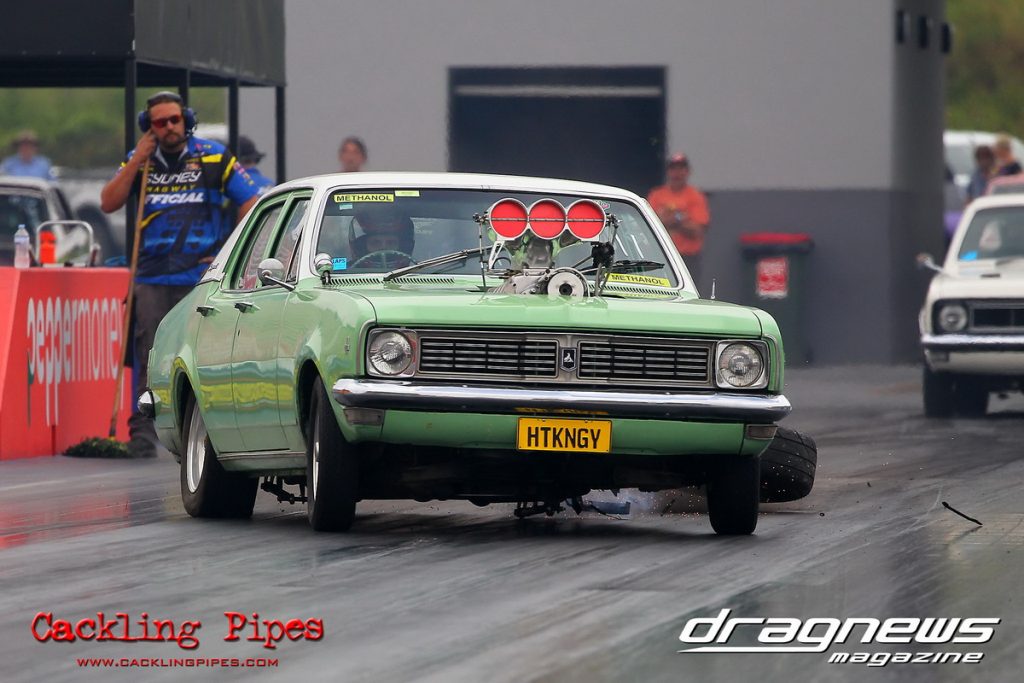 Once racing was underway, the Nitro Hot Rods puts on a classic fuel altered show. Both Morice McMillin in Psycho and Justin Walshe in Berserk went head to head in three rounds of racing, with every pass in the 6.1s. Walshe took the match race 2-1.
Brown was stoked he completed a long licensing tenure in the Light Horse fuel altered with a 7.26.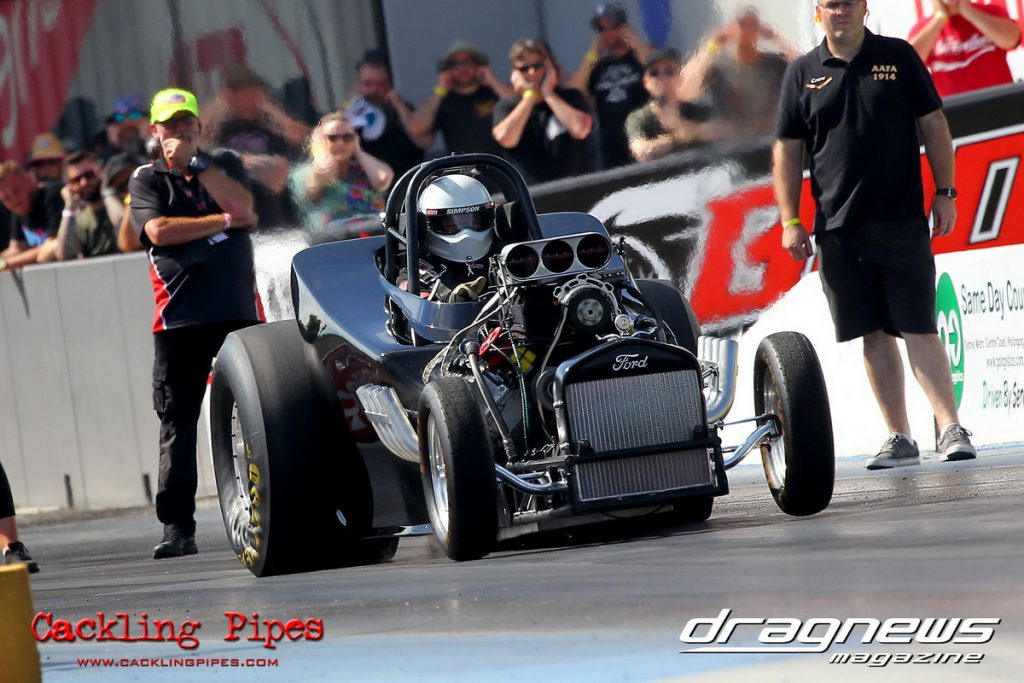 Post event Brown on Facebook said, "Well, yesterday I finally got the monkey off my back! I started my licensing in September 2018 and after many disappointing events due to my lack talent, car issues and a 16 months break due to COVID, yesterday I finally completed my Fuel Altered license."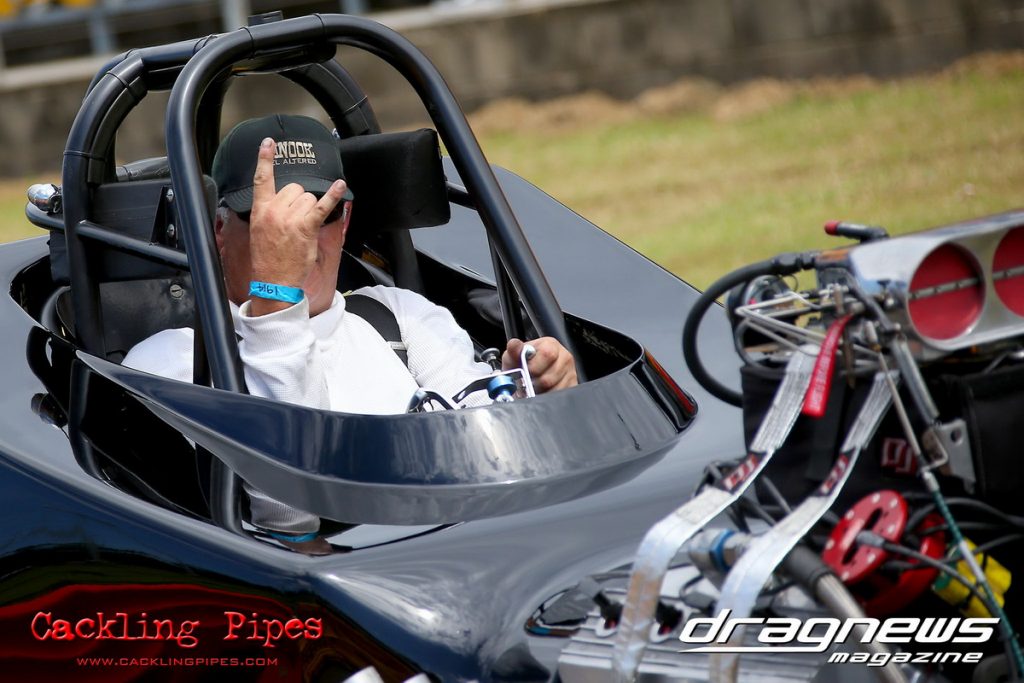 "With the first run I went 7.35 sec at 181.18mph, second run was a little better 7.26 sec at184 mph. The third run we spiced it a bit. The car started to drive towards the centre line and after shifting at 330ft, I started to really run out of talent quite quickly and got off it just after half track. We then found out the timing system had failed so we had no data either."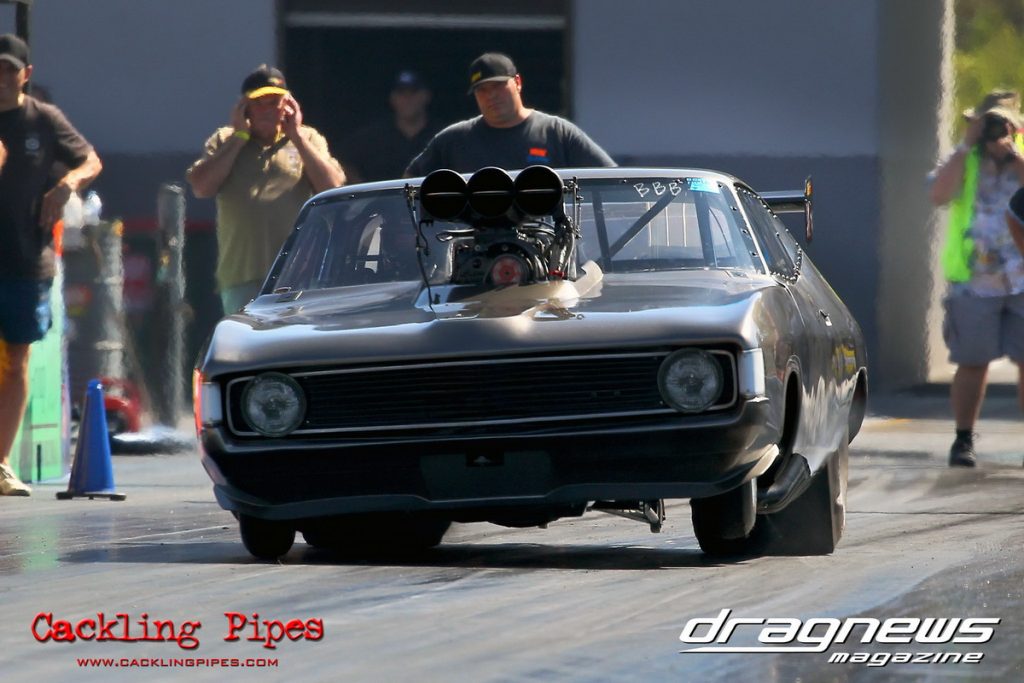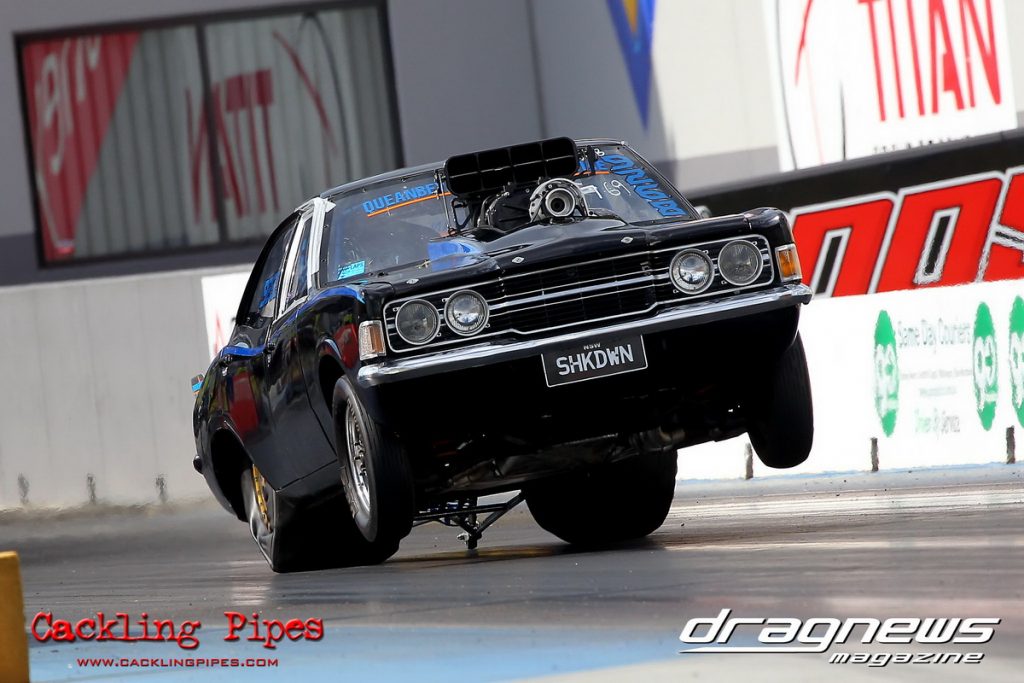 Wild Bunch returned as the Black Belt Bandits and saw a number of interstate cars rock up. At the end of the Chicago Shootout format, class legend Ben Gatt defeated a red lighting Tim Gruber.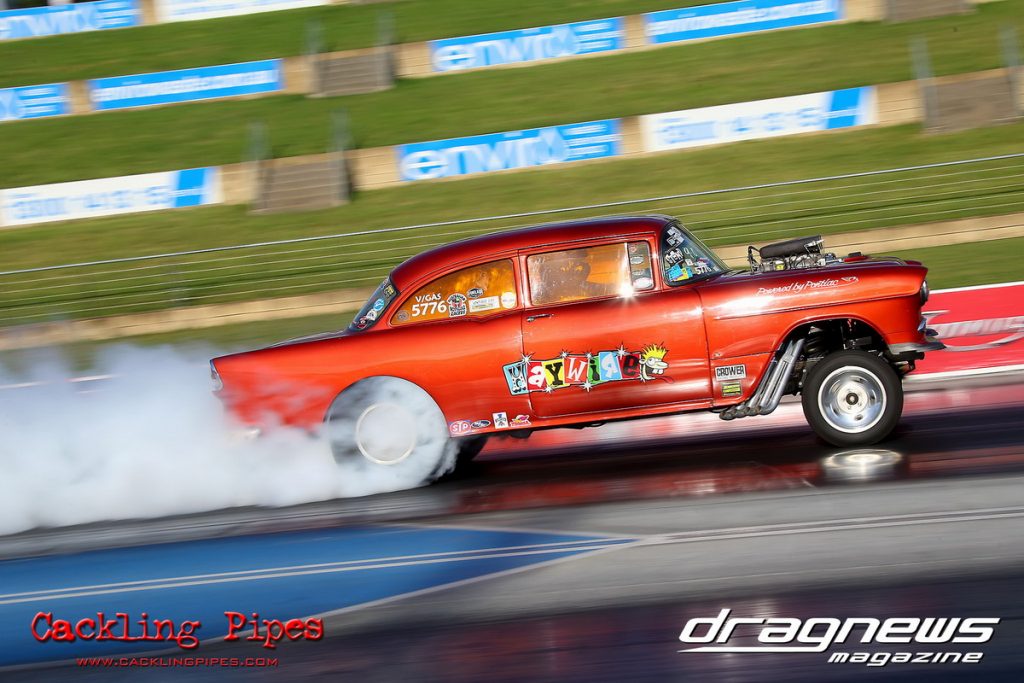 Vintage Gas smoked out the venue again, the crowd favourite class saw Ash Hayley race as good as he pulls a burnout beating a red-lighting John Kerr in the final.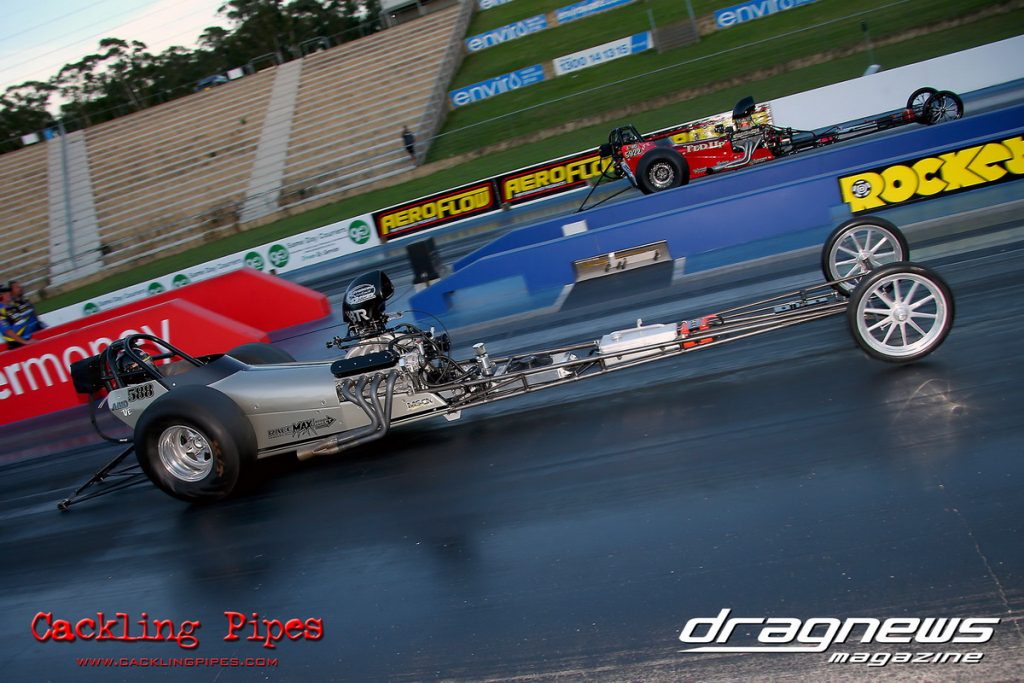 A pair of FEDs battled out the Top Eliminator final. George Bukureshliev in his first competitive outing with his new car took the win light with a 8.124 on a 8.11 after opponent CJ Davies threw away a start line holeshot with a break out.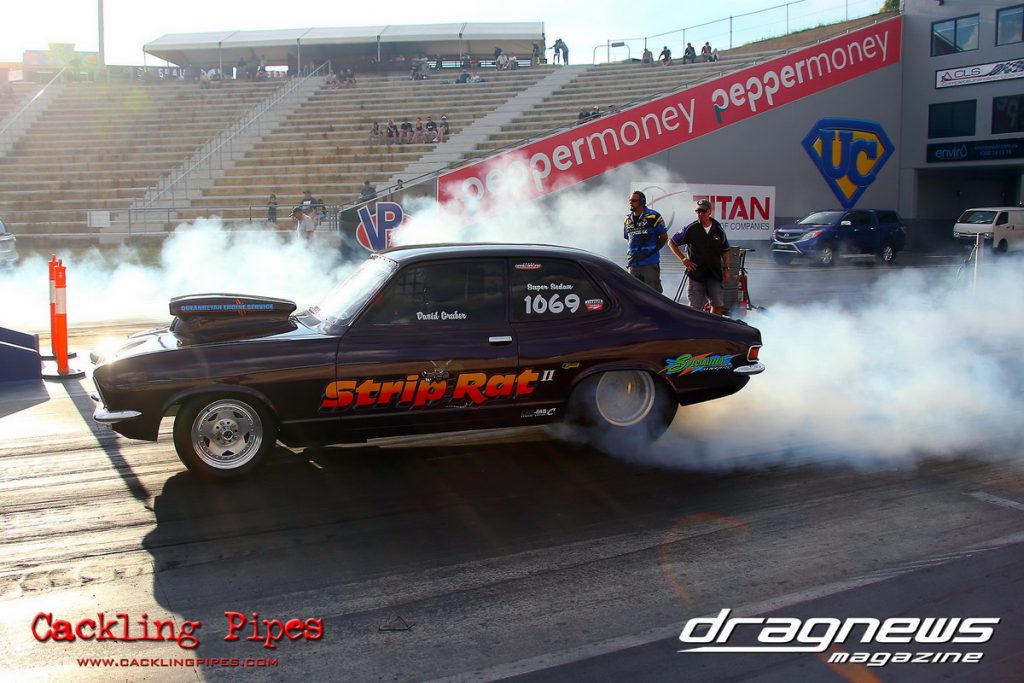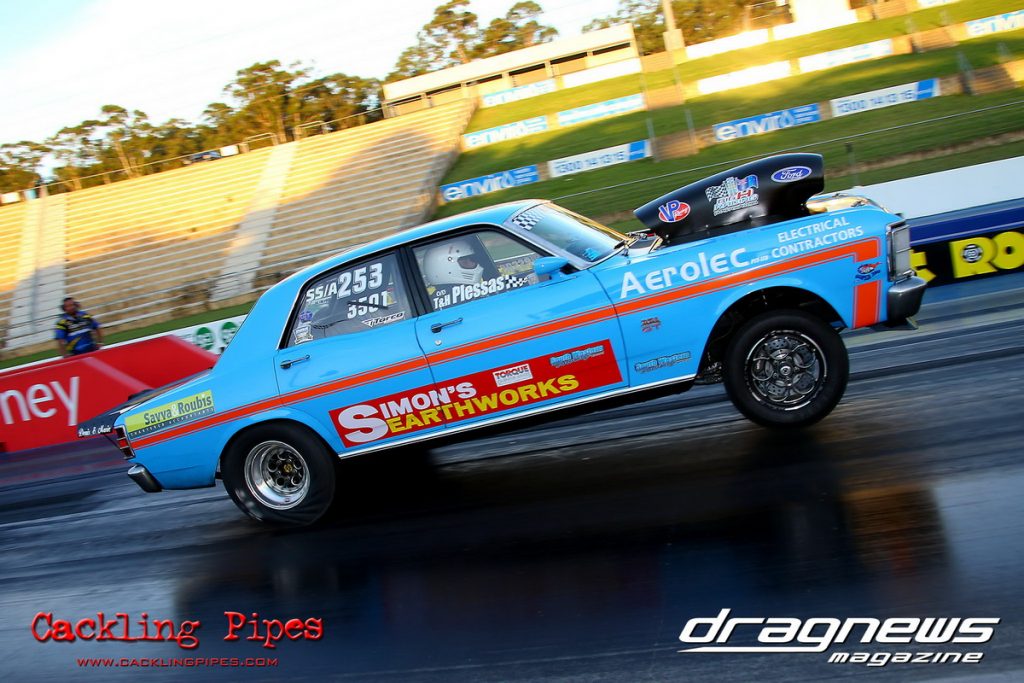 Another Gruber featured in the Middle Eliminator final. Dave Gruber took the 'Strip Rat' Torana to the win over Harry Plessas.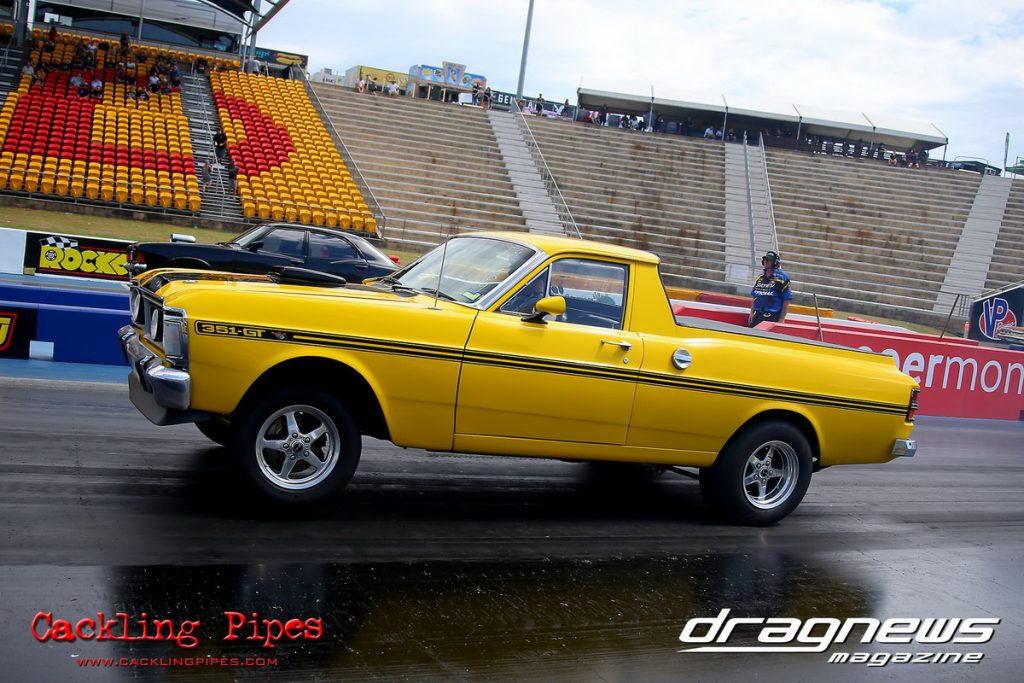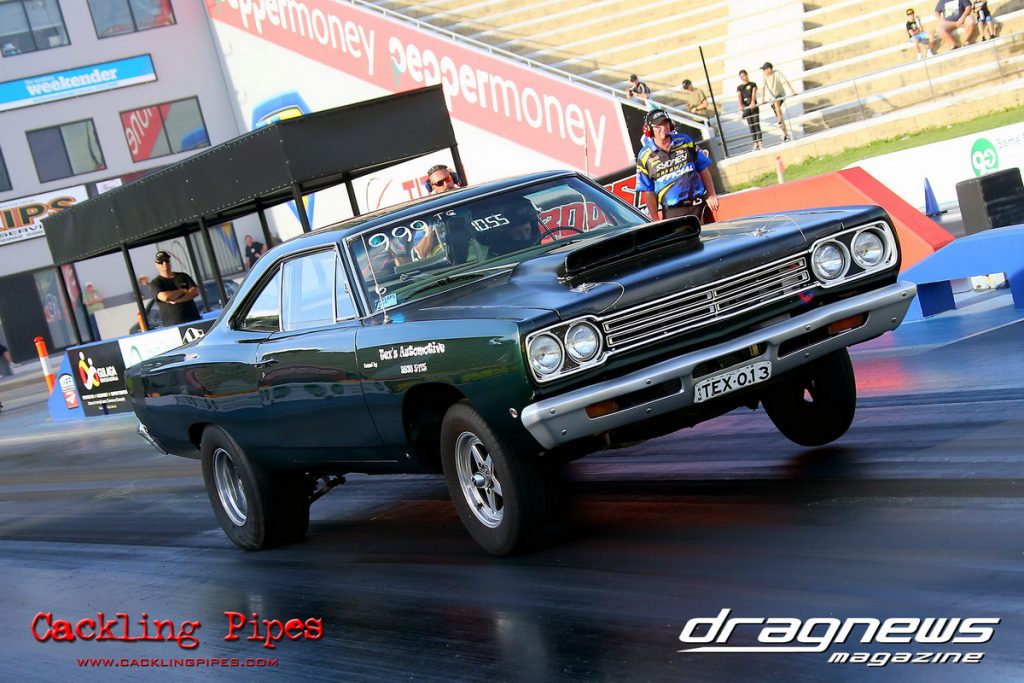 A huge Top Gas field shook down to two Sydney Dragway regulars with Richard Matosevic's XY ute taking on Luke 'Tex' Griffiths' Satellite. Little separated both racers at the green as they pushed each other to a double breakout at the stripe, Matosevic going under by just 1 thou took home the trophy.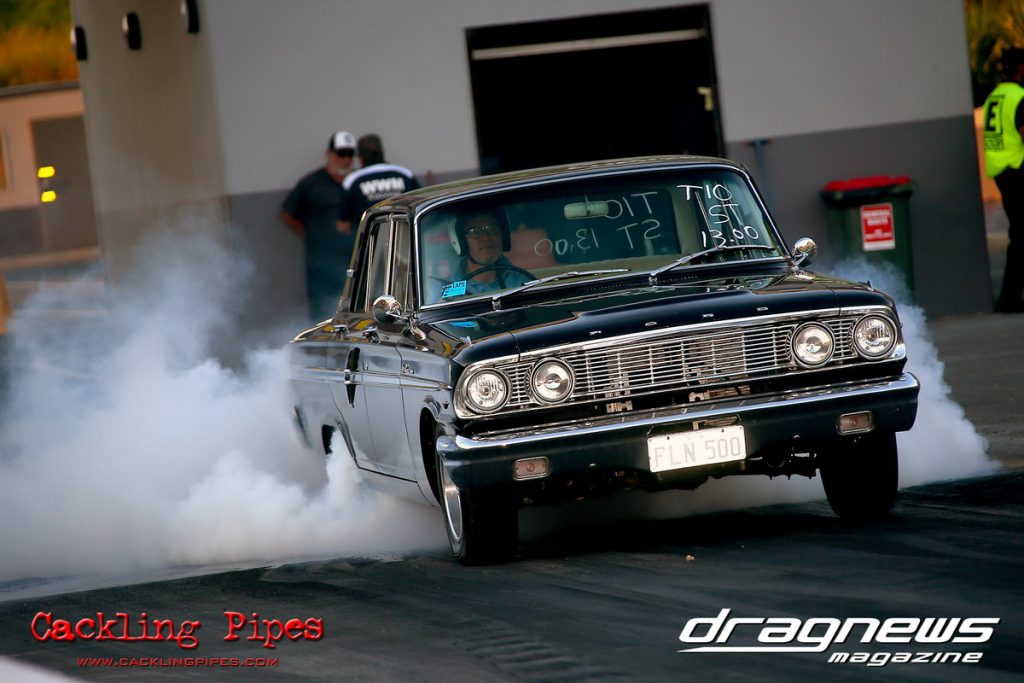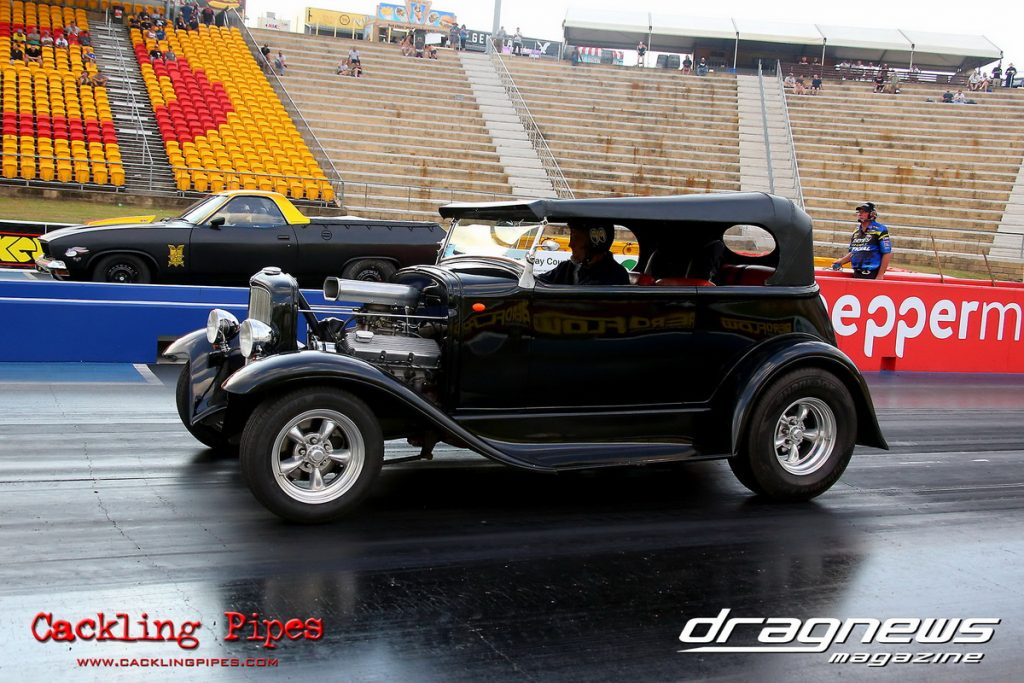 Drag News Magazine photographer gun Joe Maday made his racing debut in his late brother's Fairlane 500 in Street. Maday went all the way to the final and capped off the event with an emotional win defeating Scott Davis' '31 Ford Tourer.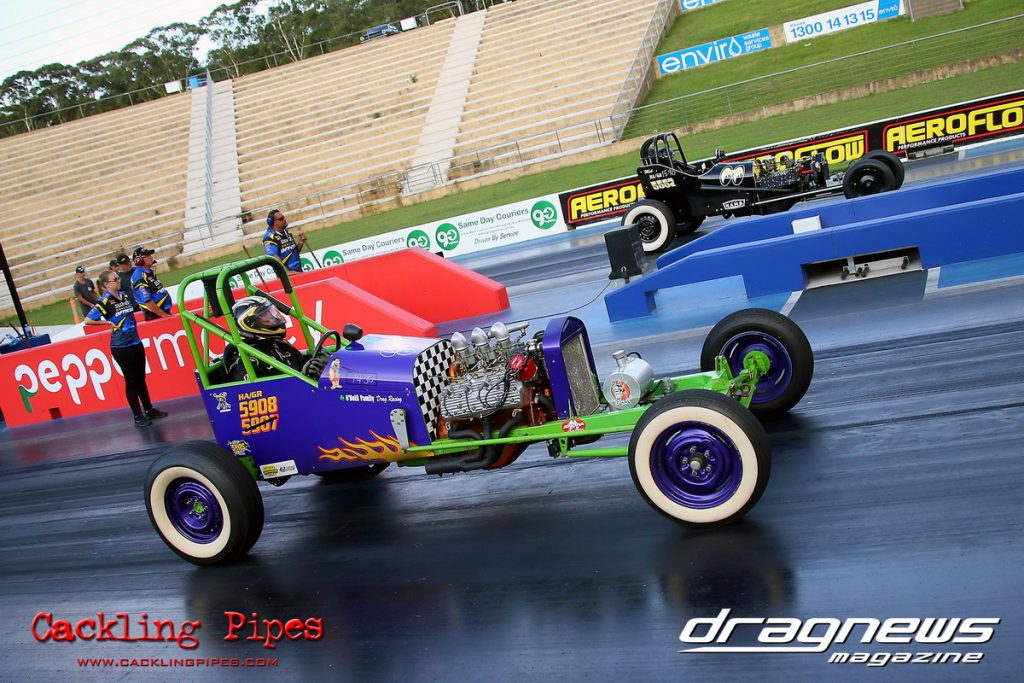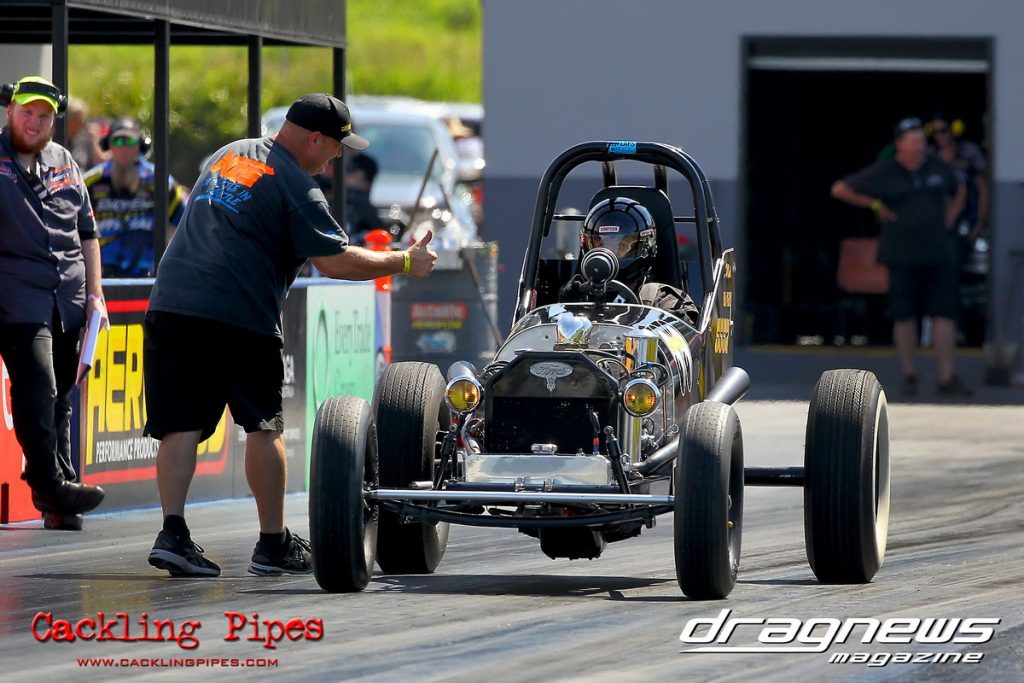 Melissa Boskovich added her name to a long list of Boskovichs to hit the quarter mile. Jeremy's wife took to the family's HAMBster, and had never even driven a manual before was runner up to Gerard O'Neill in the final.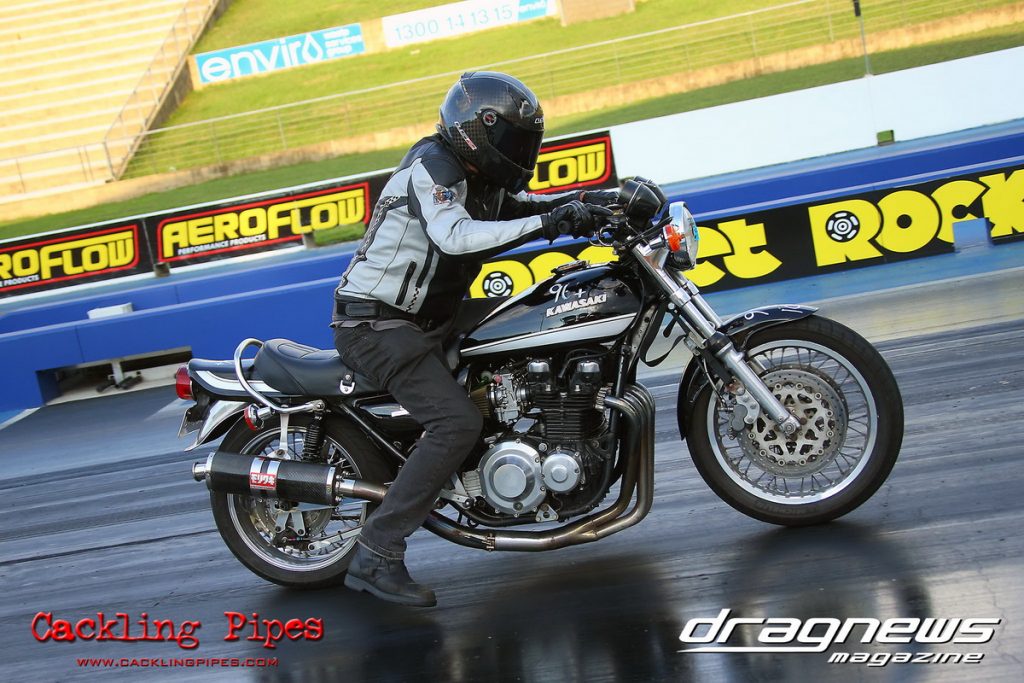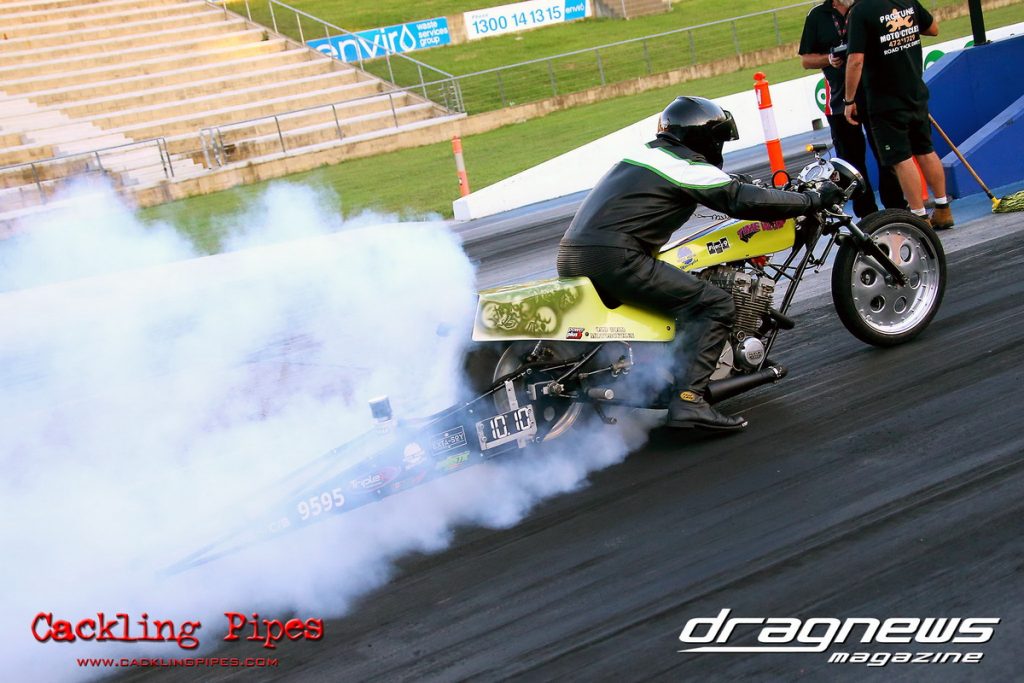 And finally in Classic Bike, Steve Reimann shot to the win against Brant Gilliver in their final.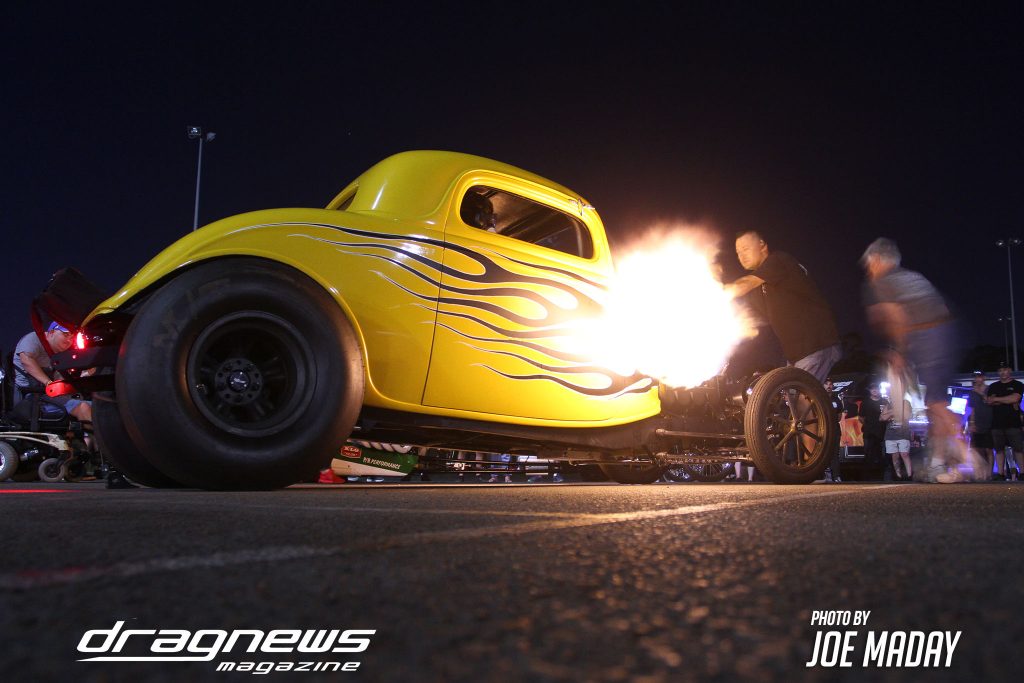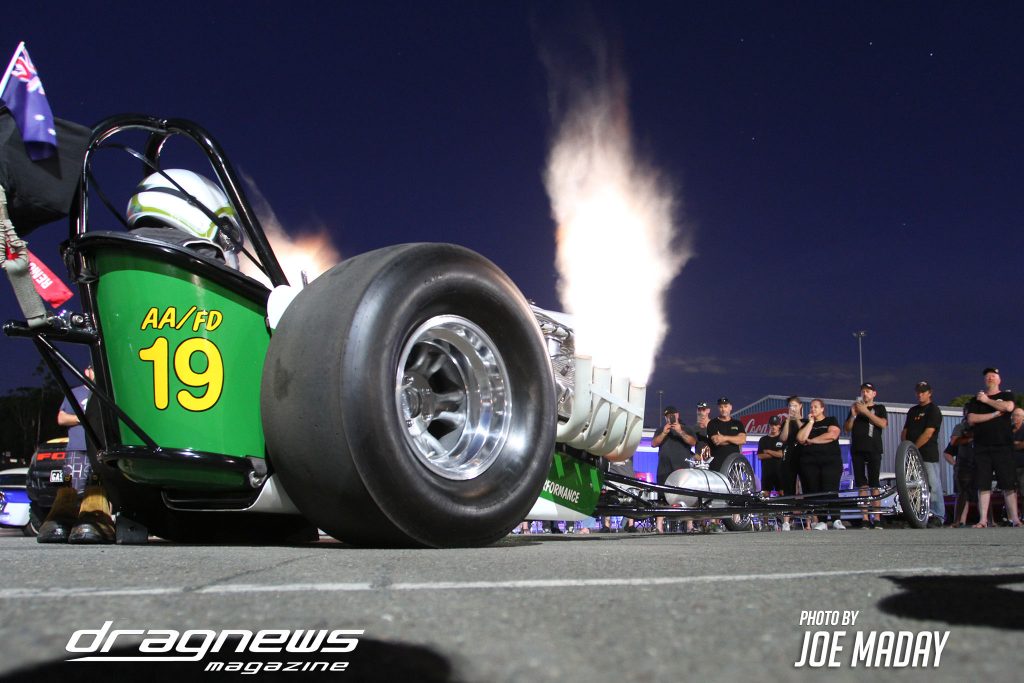 Action gallery: