After the first planned round for the Atura NSW Championship post-COVID was cancelled due to weather, the series finally kicked off in front of a big crowd with the addition of the Aeroflow Outlaw Nitro Funny Car show.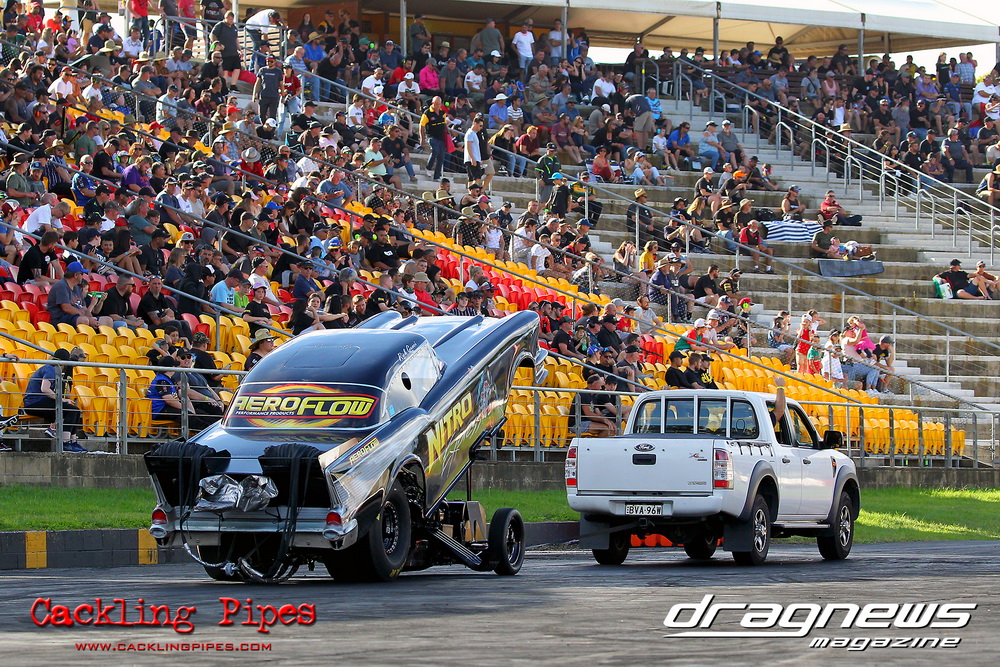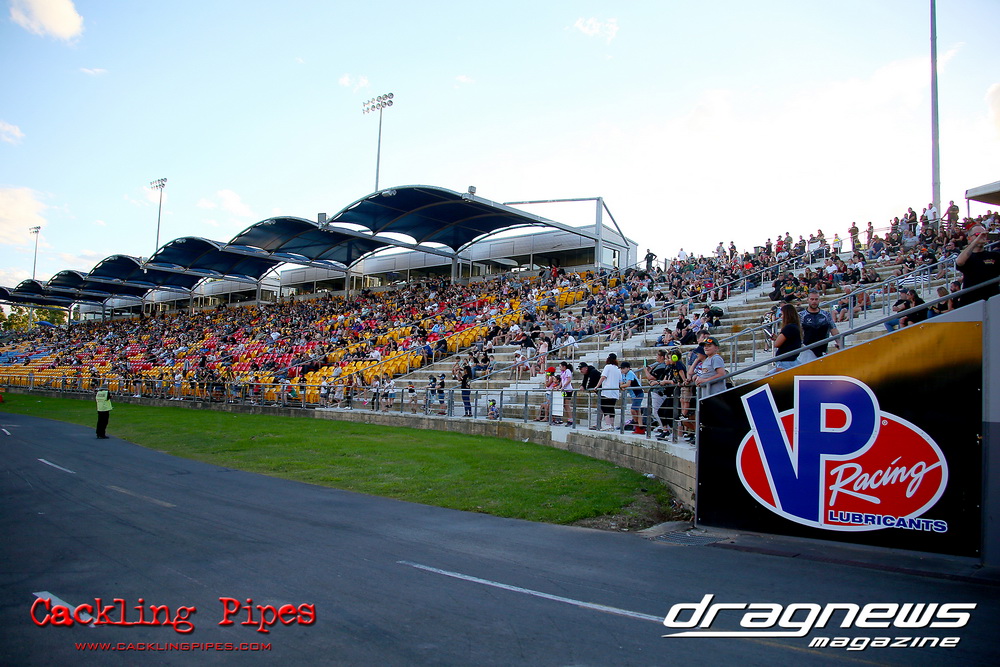 The Aeroflow Outlaw Nitro Funny Car guys and girls had lost nothing in the forced COVID break as they blew away the cobwebs in spectacular fashion, with ripping ETs and speeds on the new Sydney Dragway track surface.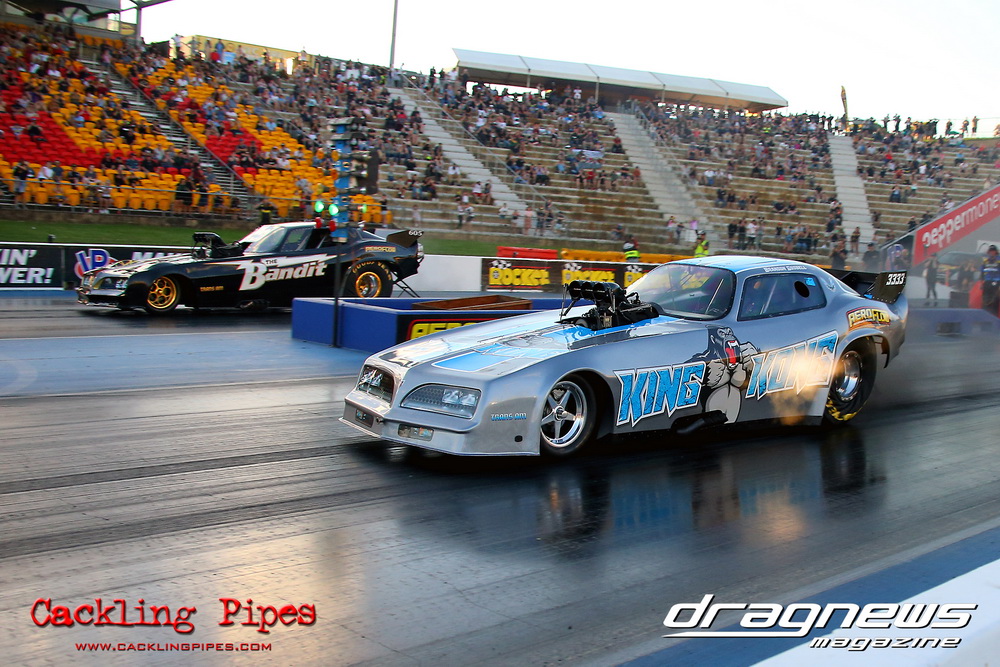 Newcomer to the funny car driver's seat, Brandon Gosbell wound up King Kong and unleashed a 5.372 for low ET in round two.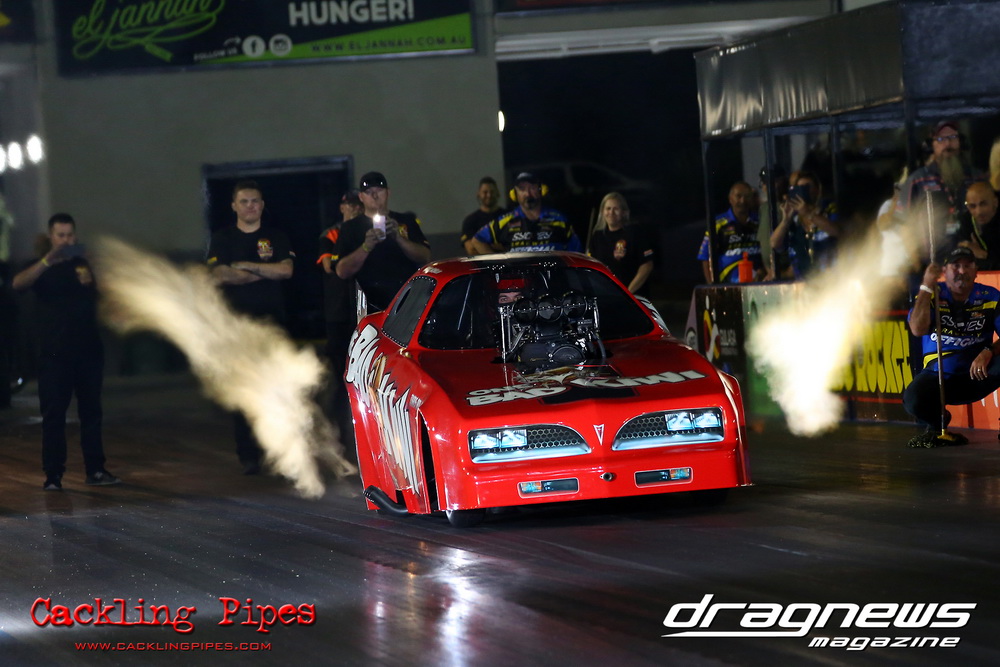 Morice McMillin overcame a first round tune up mistake to pump out the header flames and top speed with a stomping 5.373 at 276.92mph in One Bad Kiwi.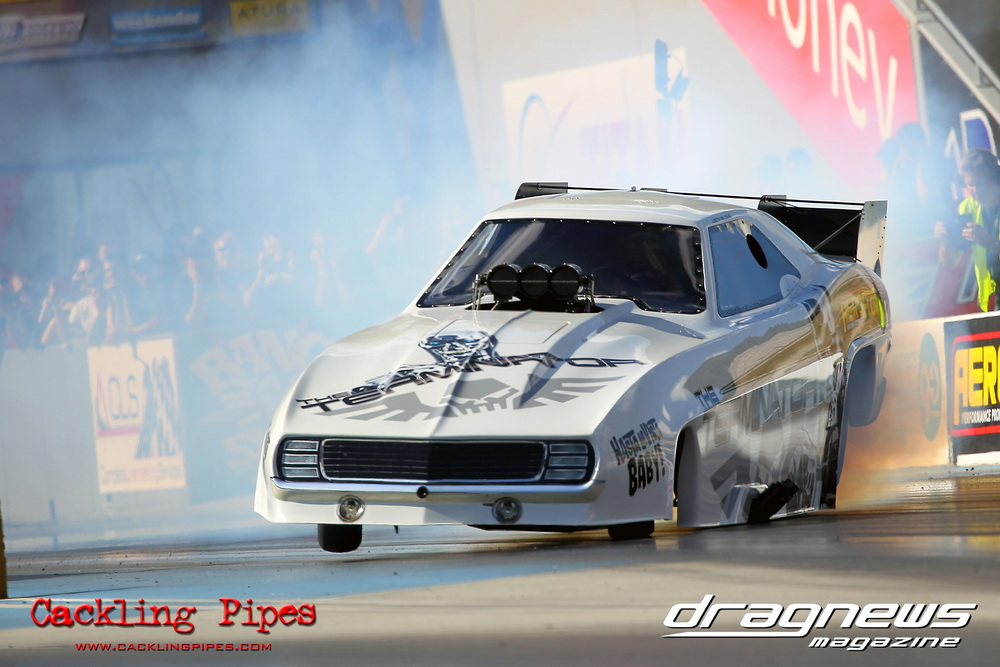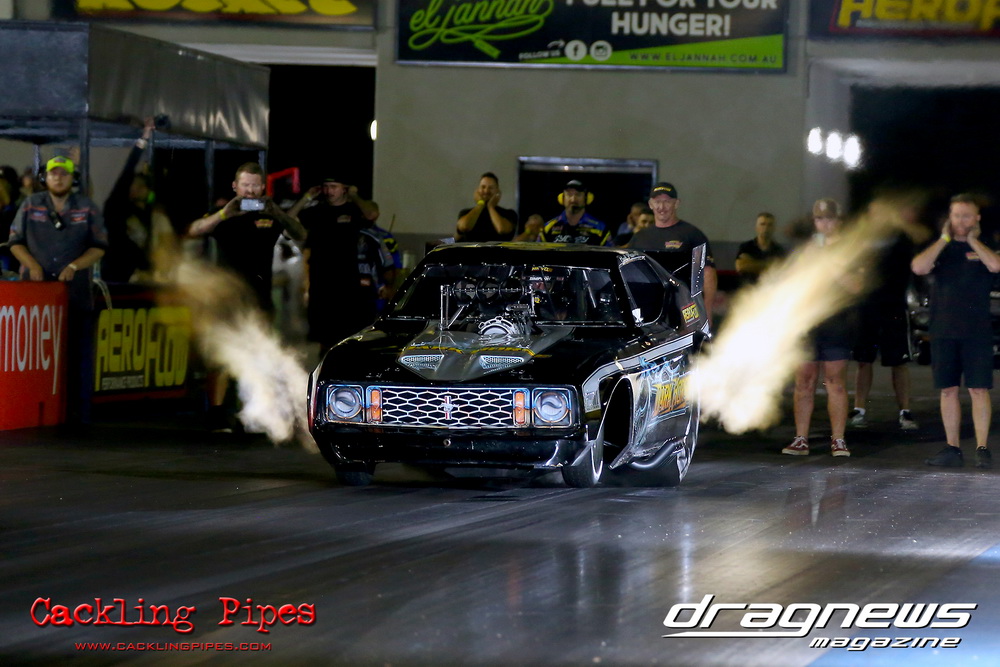 However it was Justin Walshe who got past this crazy round one burnout to terminate the rest of the field taking the event win over Paul Messineo's timing block crushing Dark Horse Mustang in the final – 5.58 to a 6.39.
You can watch all the action here: https://dragnews.com.au/video-aeroflow-outlaw-nitro-funny-cars-return-to-sydney-dragway/
With bonus footage courtesy of Madman Productions.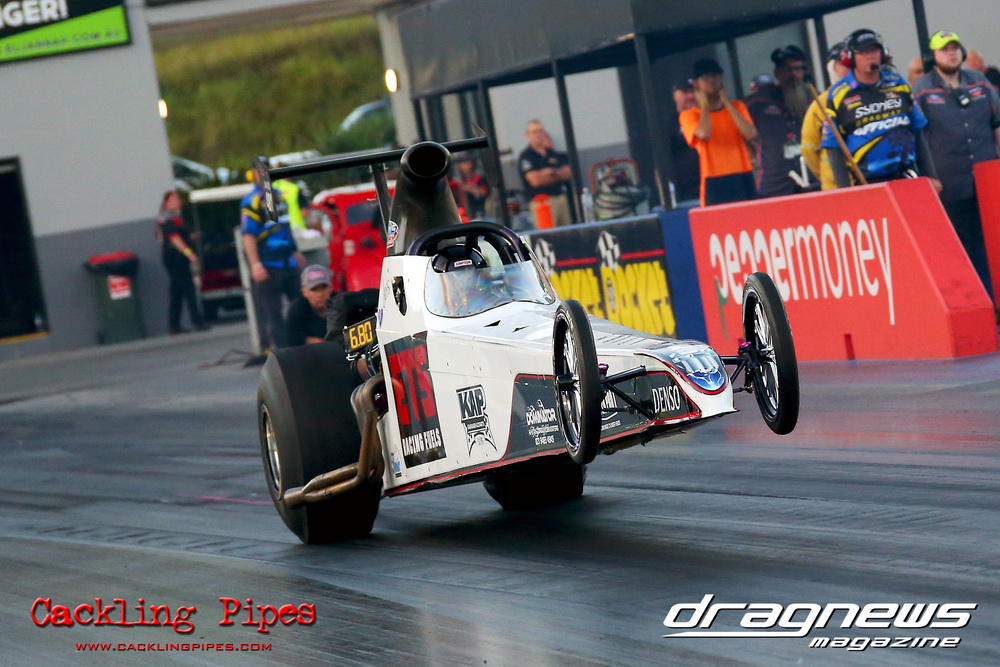 Boosted Outlaws debuted for the Atura NSW Championship replacing Supercharged Outlaws, with the bracket now open to any form of boosted performance combination.
The bracket turned out a real mix, from Pro Alcohol Funny Cars to sport compact weapons to nitrous and turbo dragsters.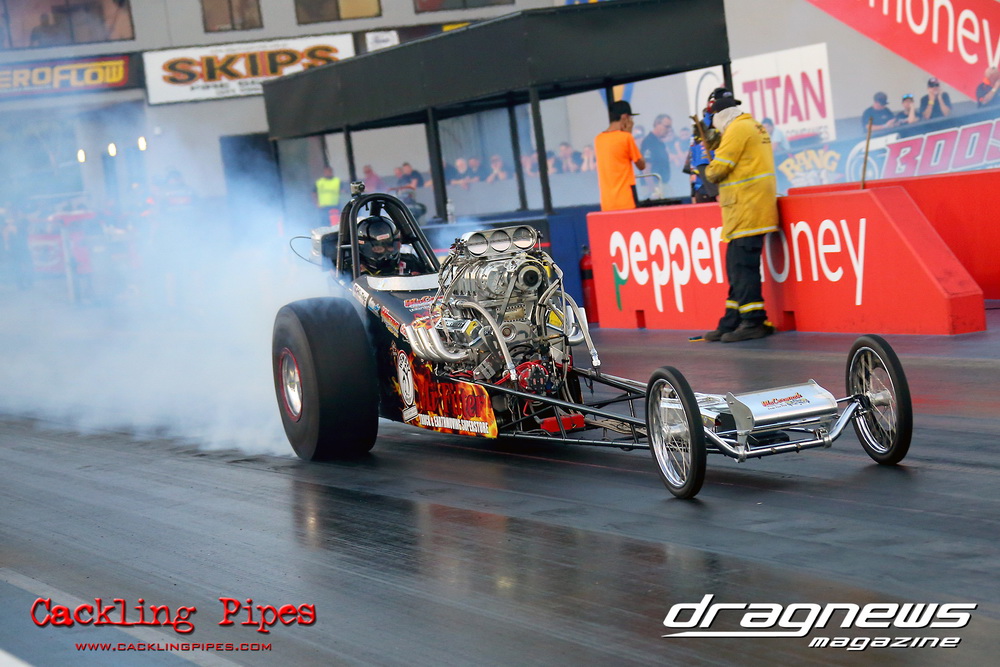 The final came down to Norm McCormack for a one off appearance from racing retirement with his blown FED and Frank Tarabay's world record holding 2JZ Scion.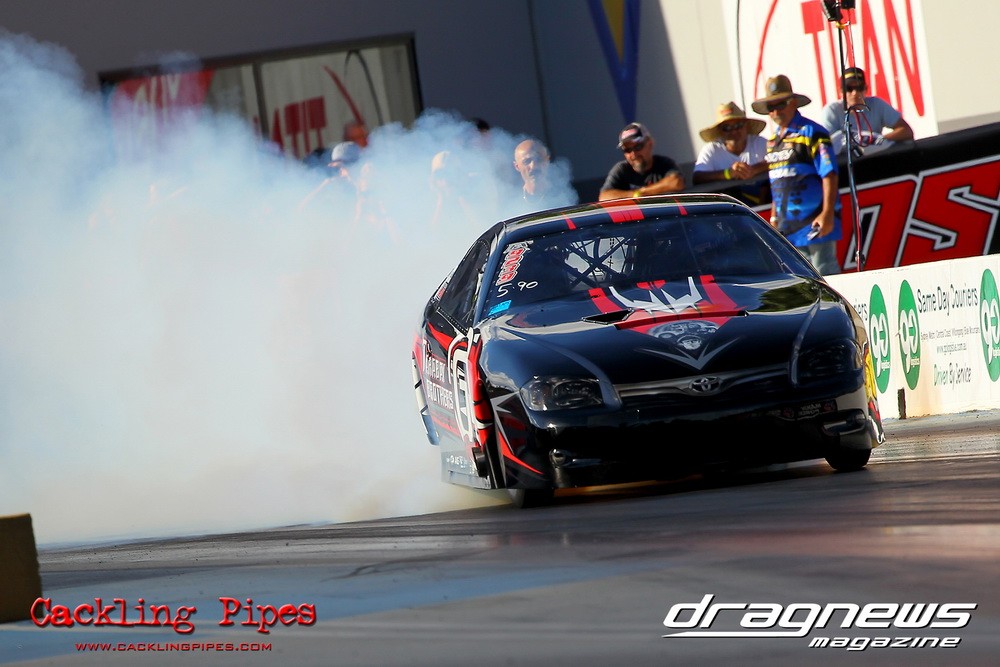 McCormack's racing experience came to the fore with a big holeshot and was not headed to the stripe with a 6.98 on a 6.75. But Tarabay was still celebrating after they reeled off another Import automatic world record with a 5.947 at 241mph.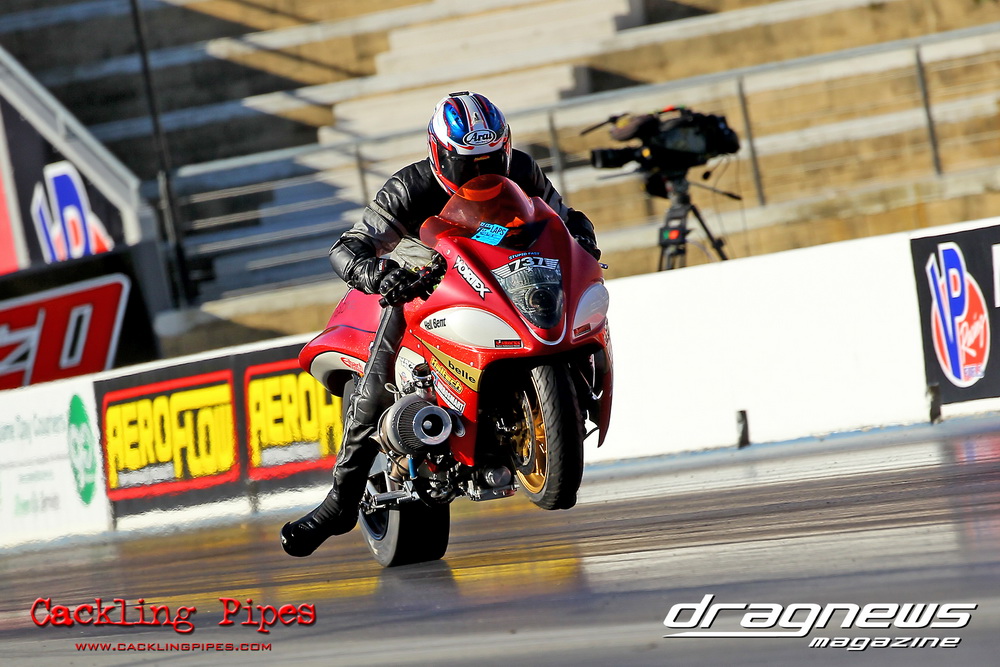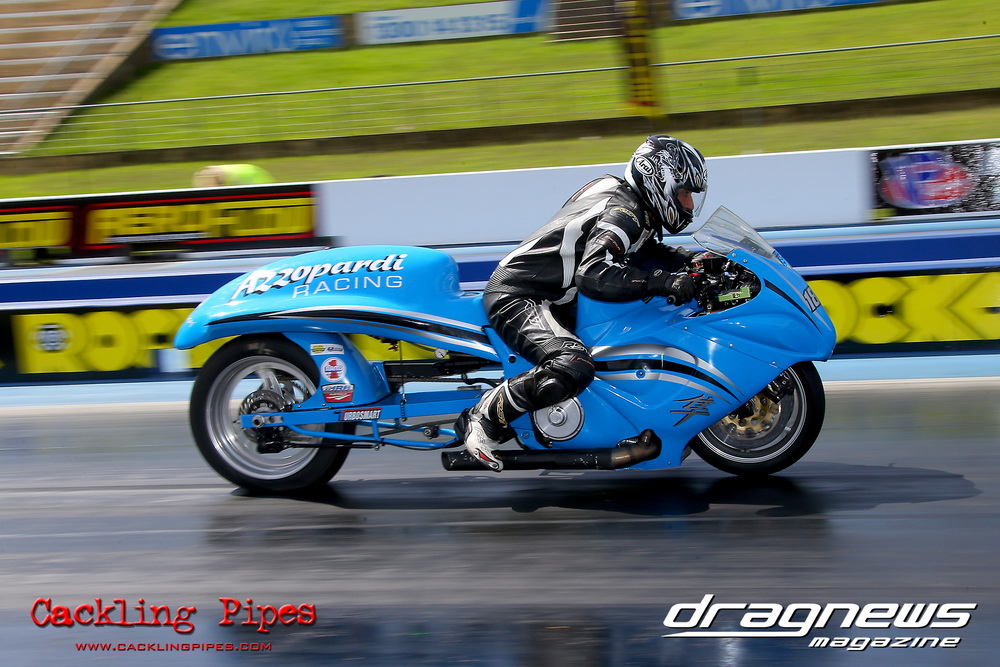 Extreme Bike unleashed some huge performances, Alex Borg was ecstatic with his first six second time slip and improved to a 6.92 at 211mph in round one. Borg would take on mentor Leonard Azzopardi in the final but couldn't quite match his earlier six second pace going down with a 7.413/200mph to a 7.06/213mph from Azzopardi's 'Out Run' Hayabusa.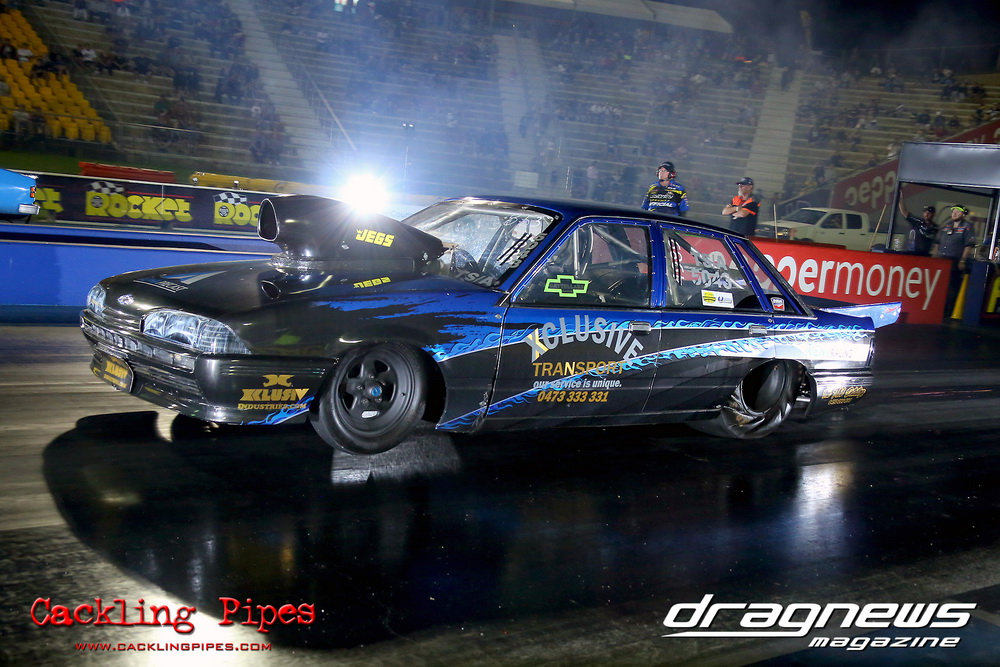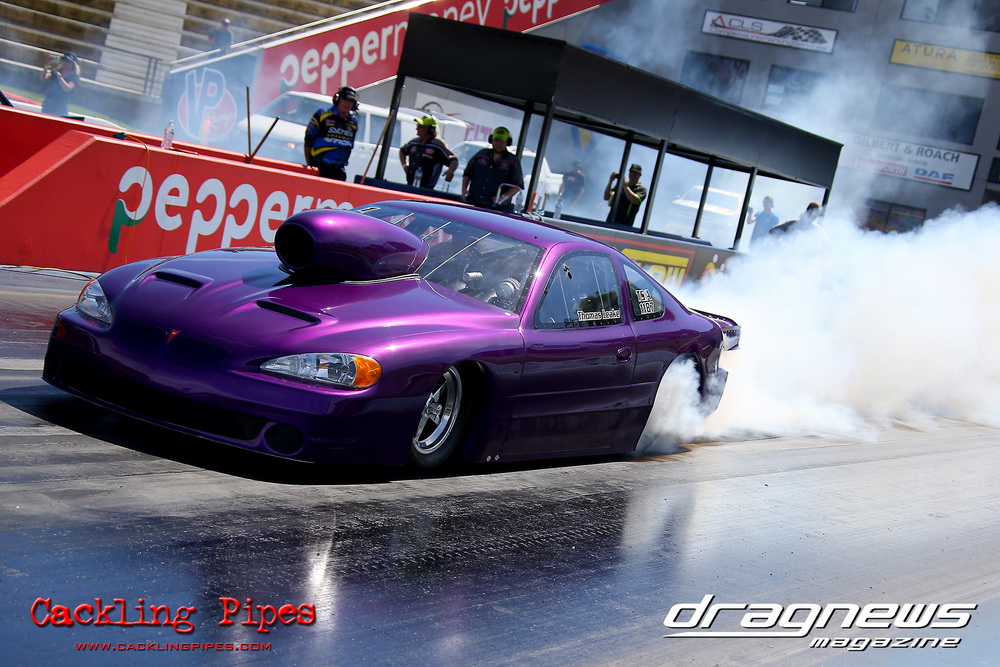 Thomas Leake made an impressive debut in Top Sportsman with the ex-Rick Chilton Pro Stock Grand Am. Leake fell just short of the event win with a holeshot loss to Joe Gattellari's VL Commodore.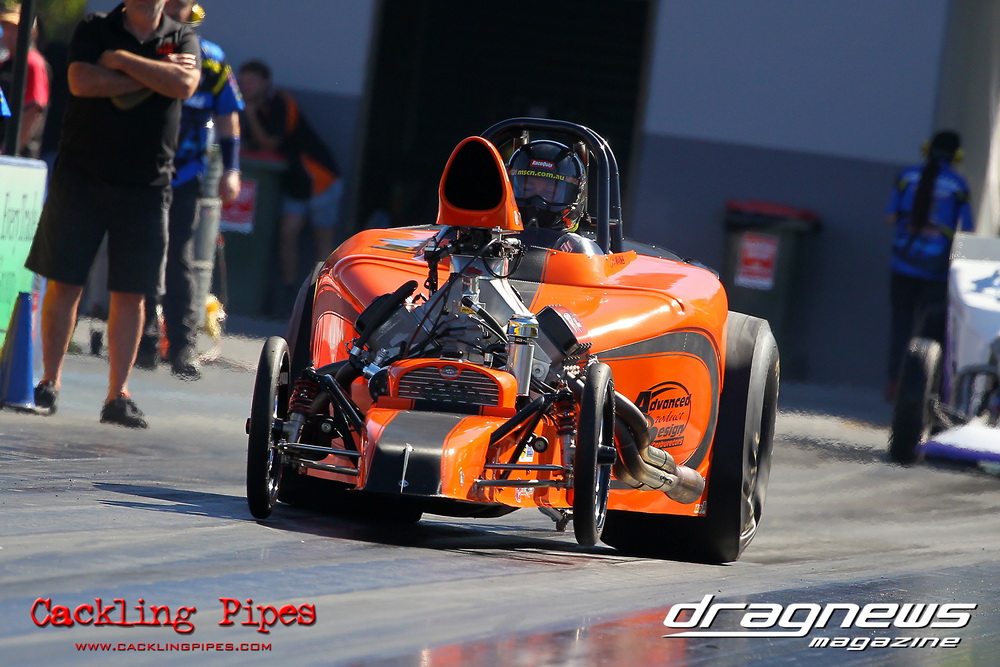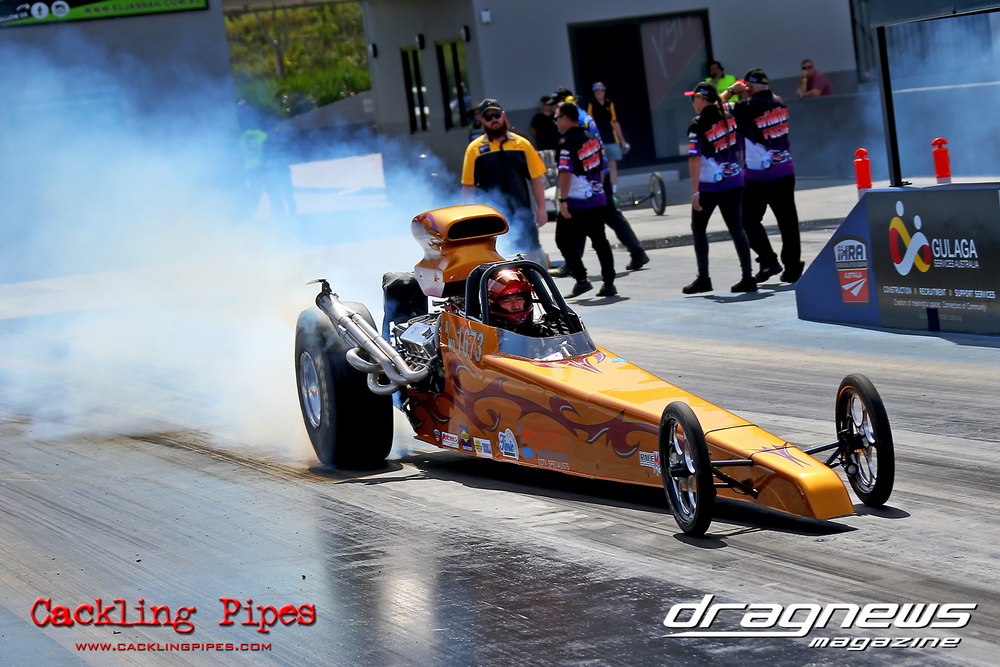 A couple of regulars fronted in the Modified final in Peter Brown and Chris Manks. A mere -.002 red light left on the tree on Brown's side saw Manks drive the altered out the back door for a 6.804 at 197.91mph, which would have to be or close to a personal best.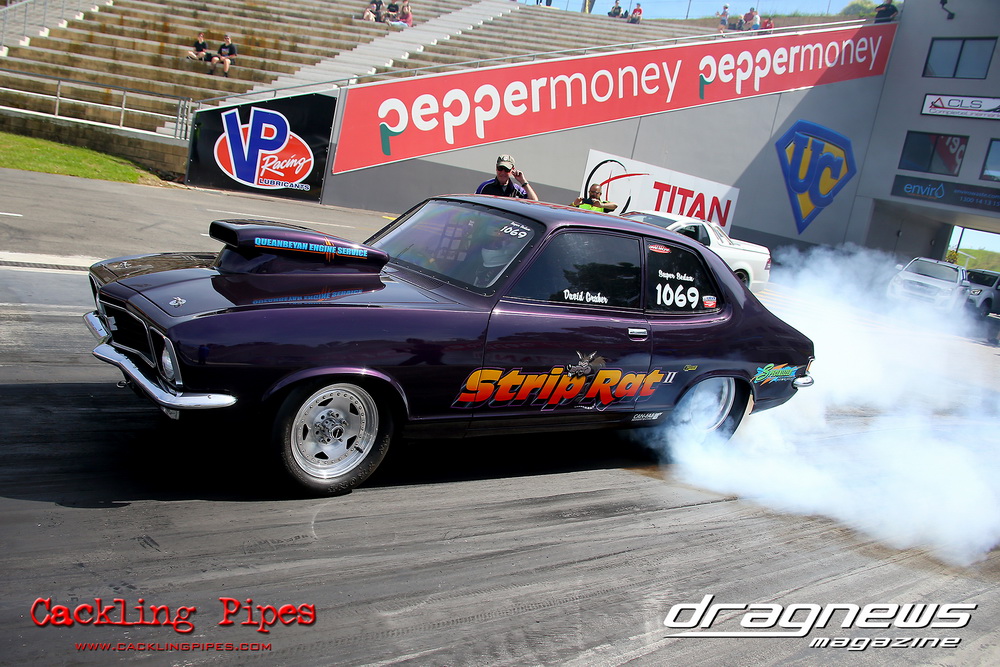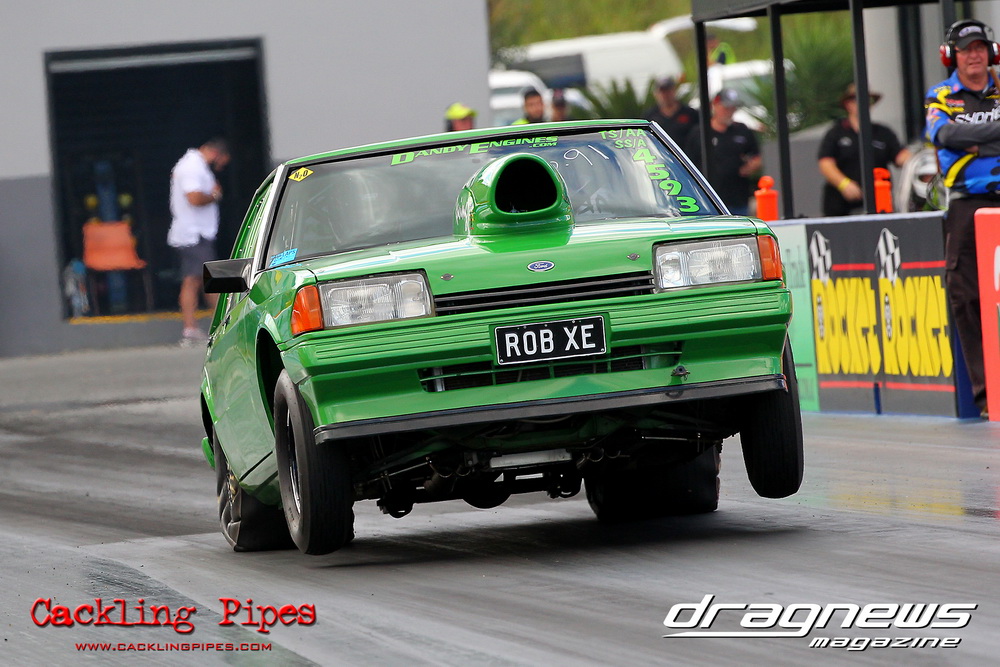 David Gruber is on a roll with his 'Strip Rat' Torana, coming off a win at Day of the Drags, Gruber again took home the winners trophy winning Super Sedan. Victorian Robert Kardum slipped up on the reaction with his XE Falcon in the final but carded a 8.966 on a 8.96, however Gruber still won at both ends with a even tighter 9.292 on a 9.29.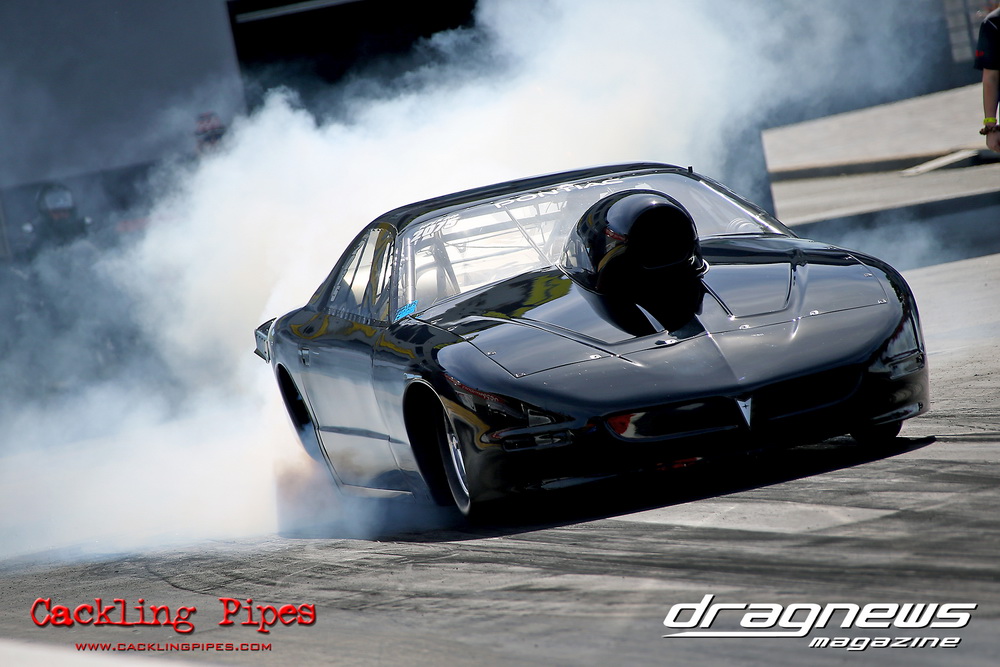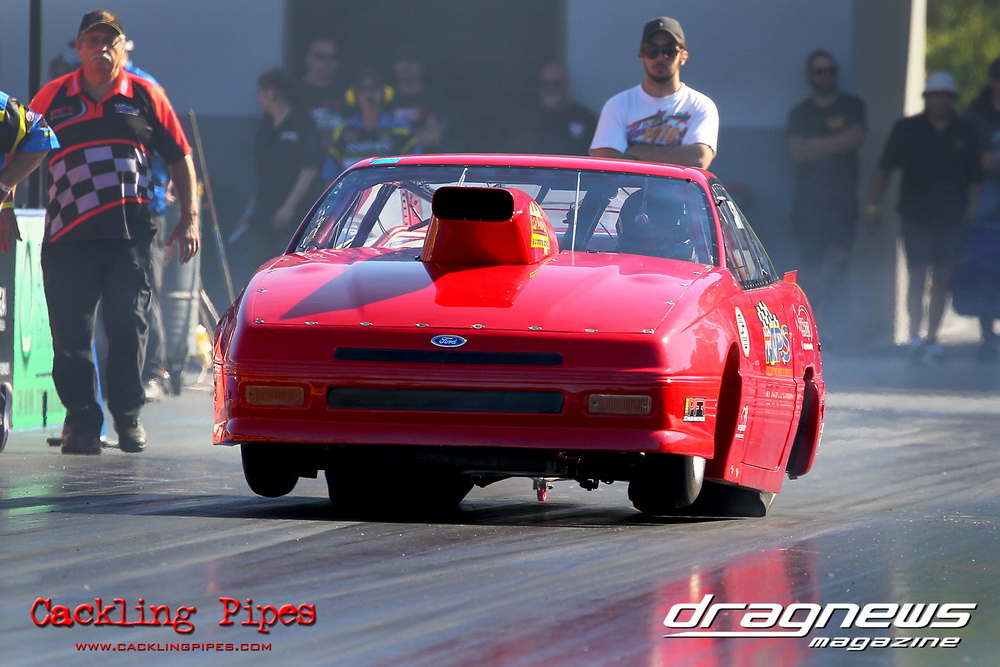 Joe Catanzariti has taken to a new car in Super Gas, moving on from the veteran Torana to a Pontiac Firebird with immediate results winning over Tony Polito in the final on a holeshot.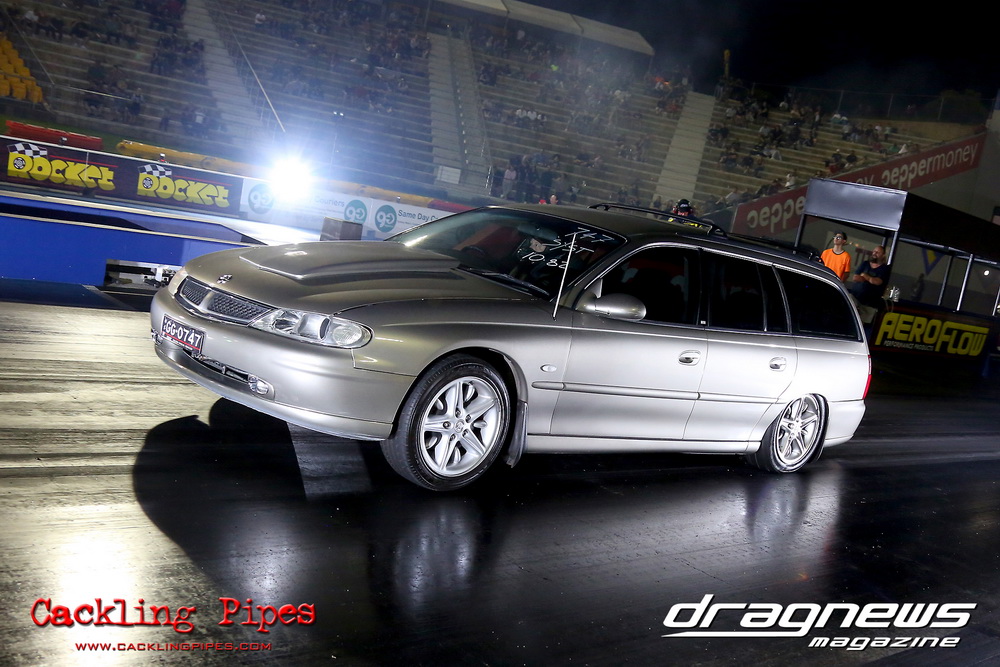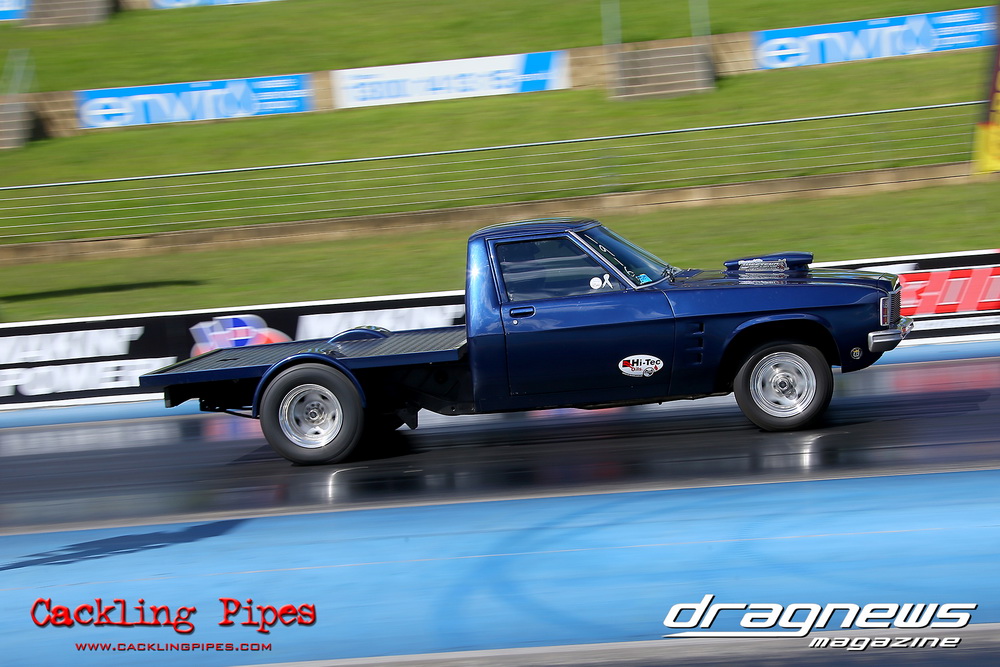 A huge Super Street field battled it out with Guy Greenland and Pat Firriolo in the final duel for the event win. Greenland's VX Commodore wagon snapped a great .010 reaction off the foot brake, but both racers still pushed to a double break out, Greenland's 10.784 on a 10.79 good enough to against the HQ One-tonner's 10.191 on a 10.20.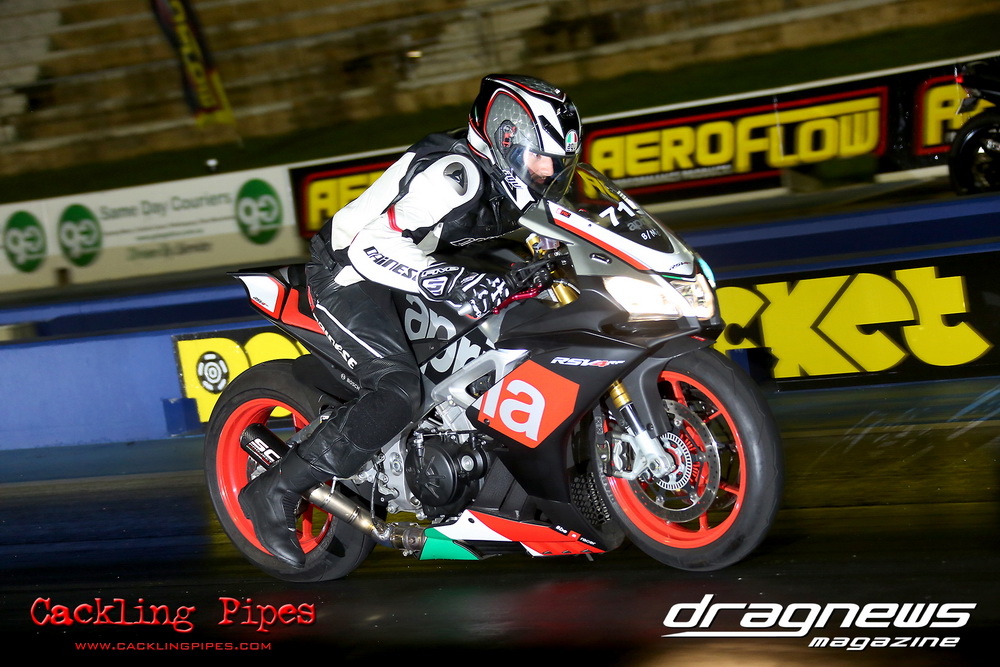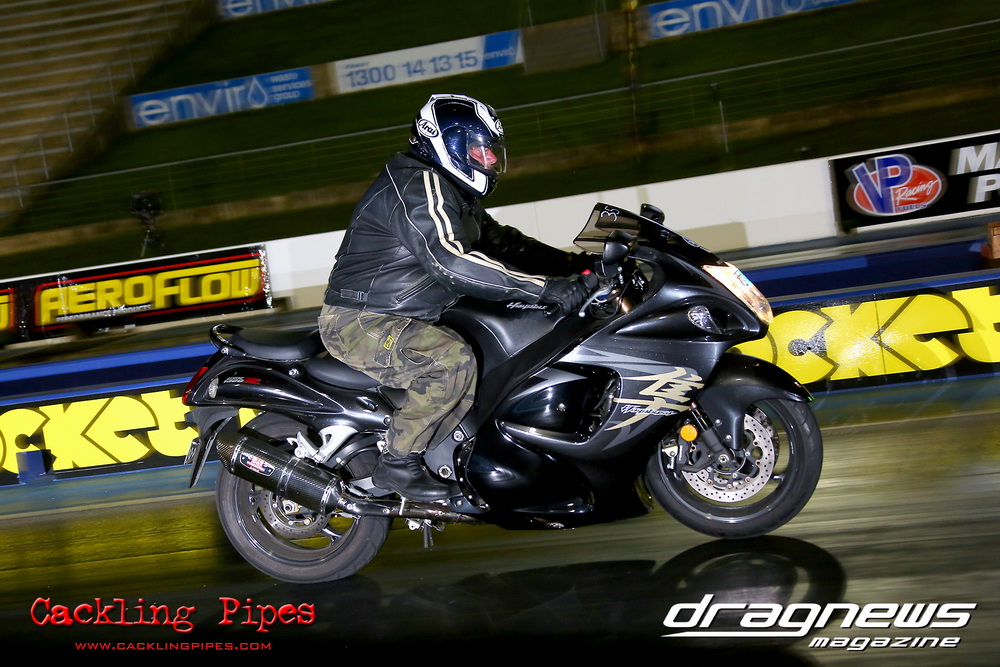 In Modified Bike Chris Hocking grabbed early championship points with a 10.02 on a 9.89 astride his Aprilia nabbing Guido Falgiatori's Hayabusa's 10.90 on a10.75 at the stripe.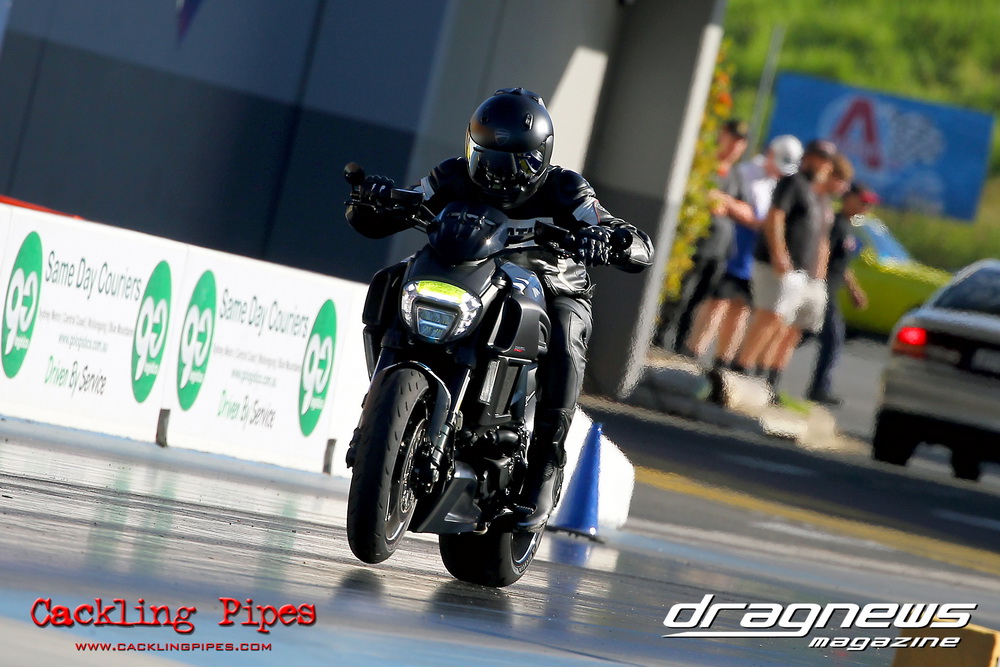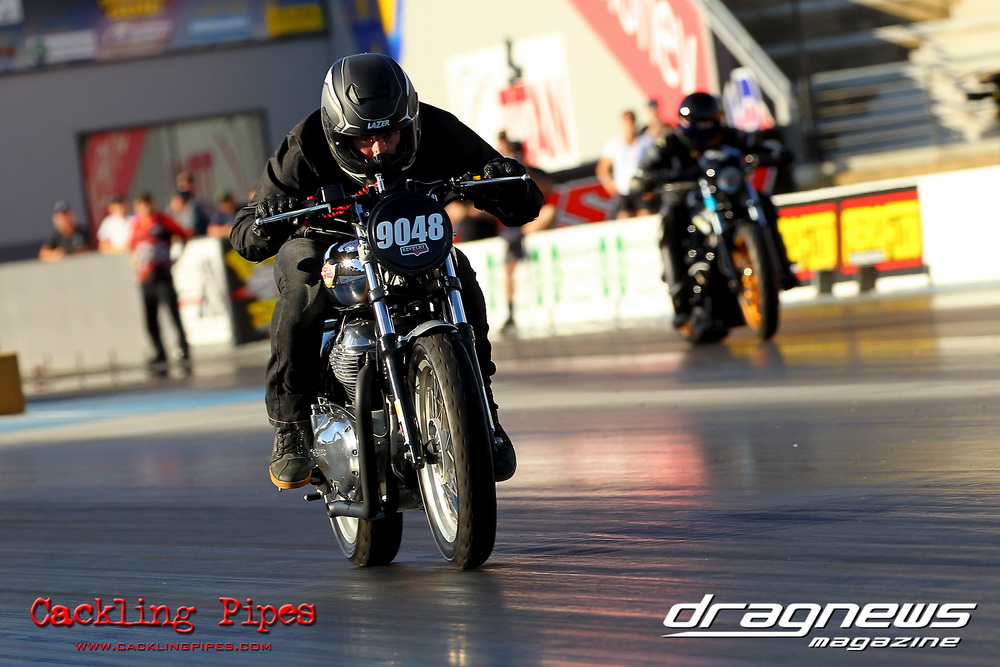 Into the street classes and Colin Northcott brought on the win light with his Ducati in the Street Bike final over Cheyne William's sweet classic Royal Enfield.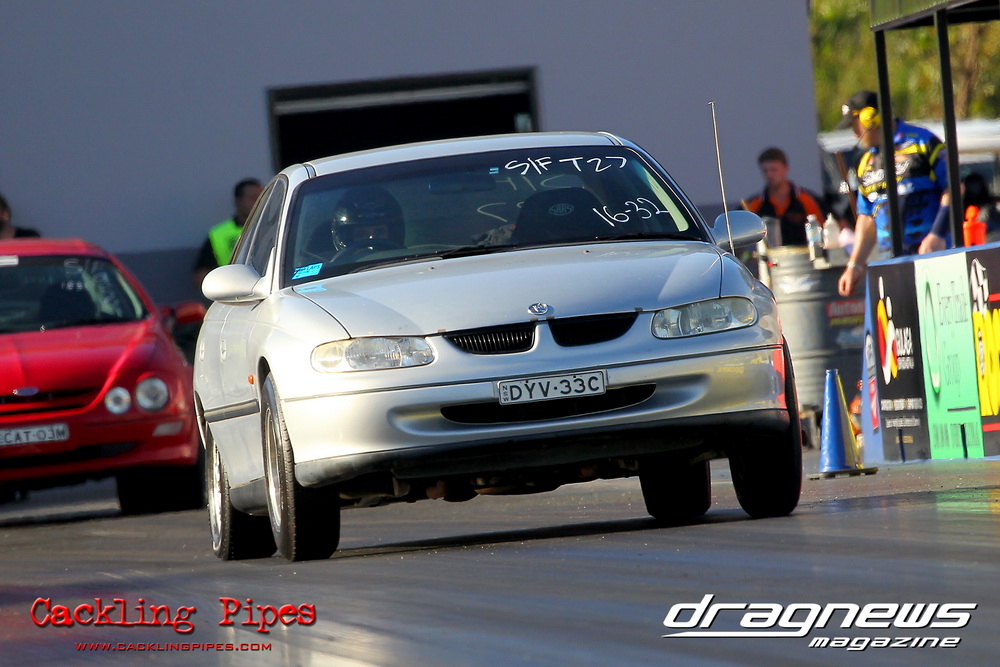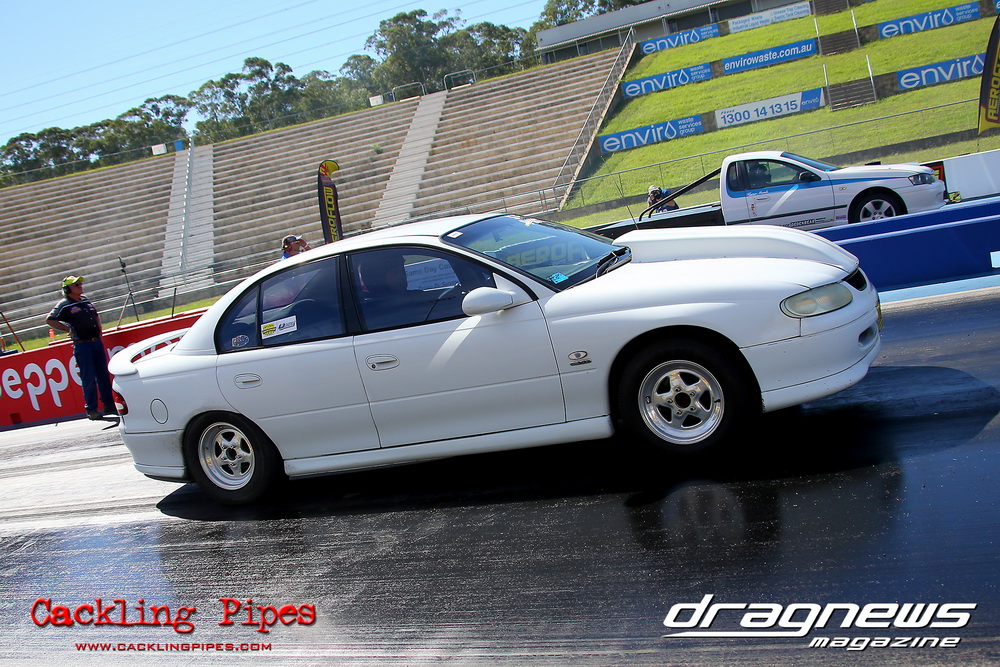 A cherry left on the tree by Glen Garlick handed the Street Fighter event win to Don Zammit in his VT Commodore.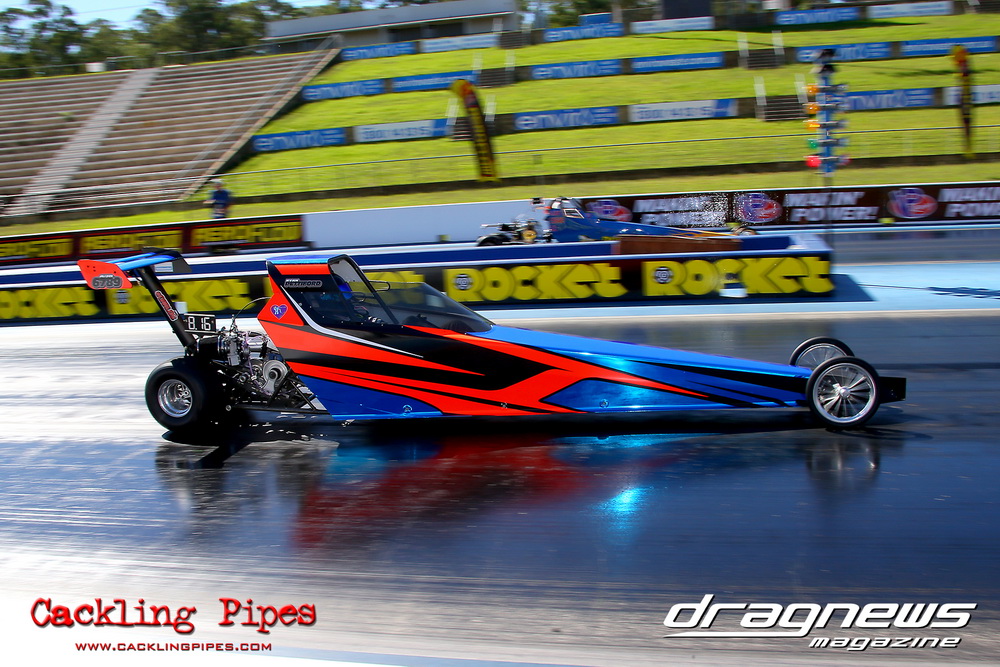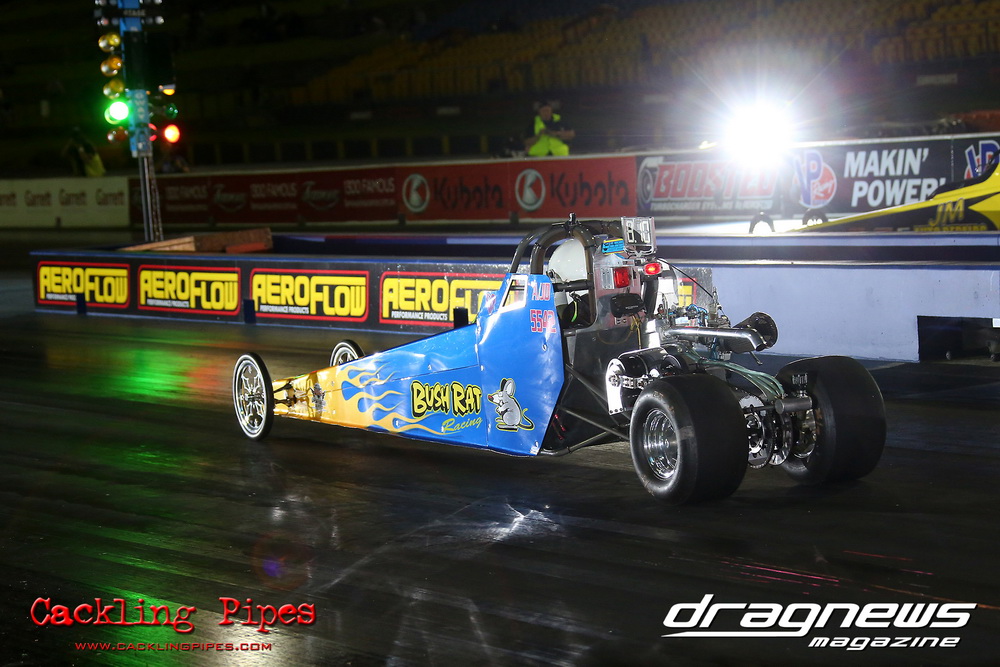 Third generation racer Ryan Pettiford opened his season points account with win in Junior Dragster by defeating Claire Little in the final.
Next round of the Atura NSW Championship Series will be held on April 17 and feature Pro Extreme as the headline bracket.