Even though the Kenda Tires 660 Drag Radial Series eventually succumbed to the fickle Sydney weather, it whet our radial tyre taste buds and teased what could have been.
This event marked the return of the Kenda 660 series post-COVID and the wash out was a cruel blow to organisers. With Thursday's test day washed out, testing resumed on the Friday ahead of what was predicted as a fine weekend. However, very localised misty rain all of Saturday morning – that wasn't even appearing on radar screens – left organisers to put the vote to racers to wait it out or call it a day. As a result the racers who opted to stay on eventually had a dry and fast track available for now what was just a test session to salvage the most of the unfortunate situation.
The on-track sessions that were run certainly delivered in the action and showed we would have been in for one hell of an entertaining event.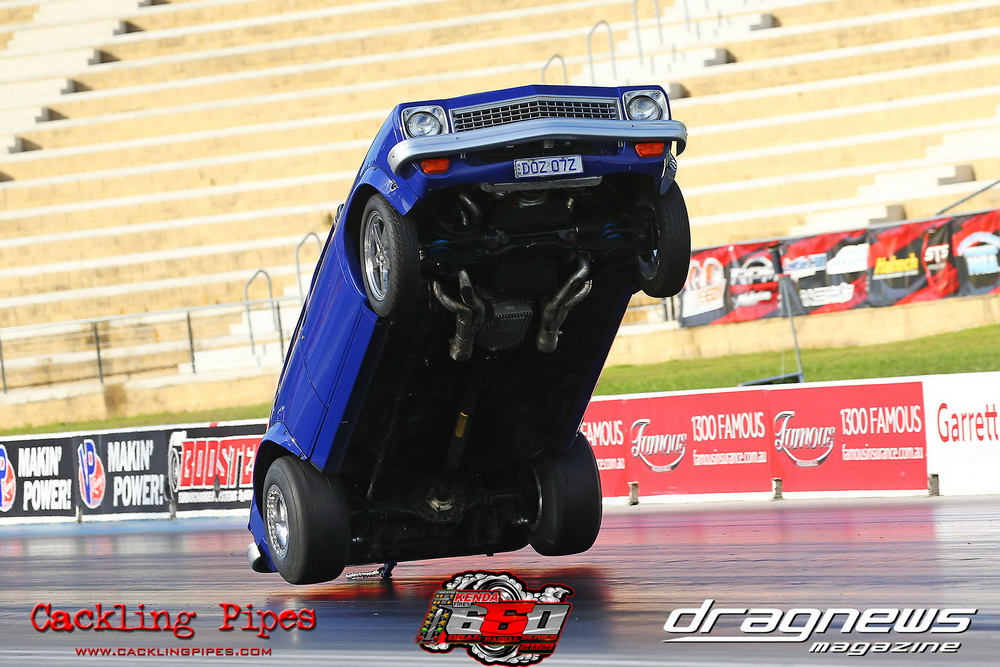 Johnny Habib got in early with his sky high wheelie. Miraculously Habib drove away from this in his tough as nails Torana and returned for numerous other runs.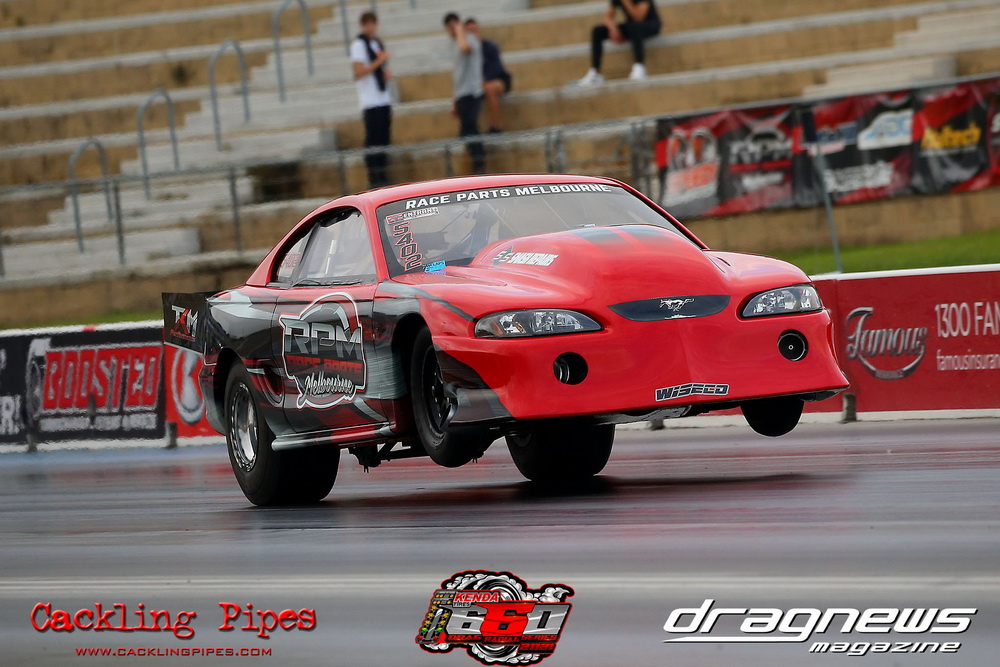 Johnny Ricca showed he was on his game carding the fastest speed over the 1/8th from a turbo radial car in Australia with 203.03mph on the back of a 3.965.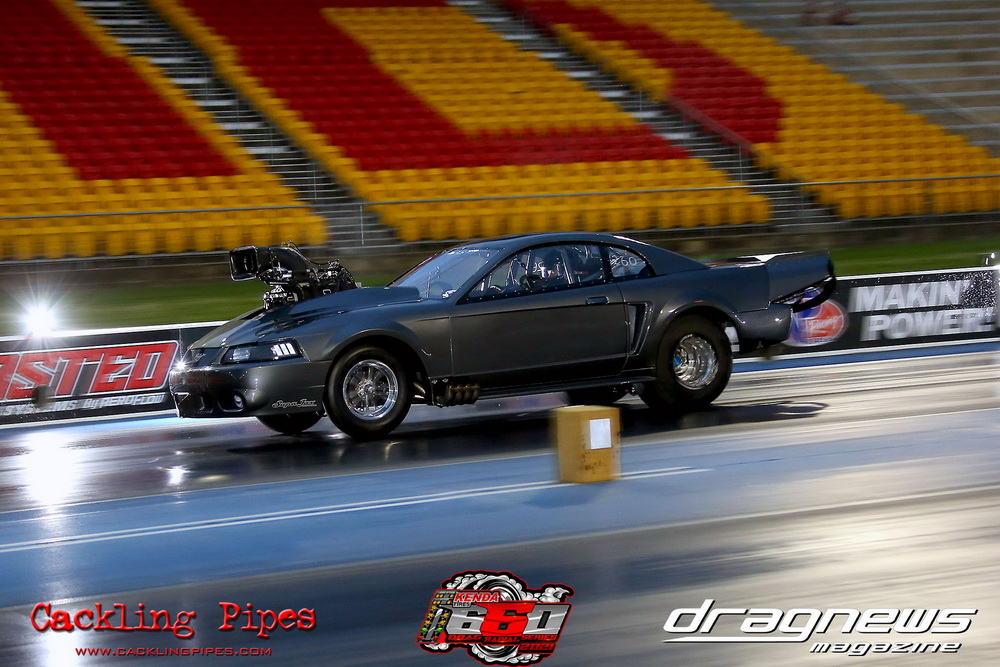 Quickest overall ET went to Craig Burns in the "Villain" blown Mustang with a 3.895 at 192.99mph.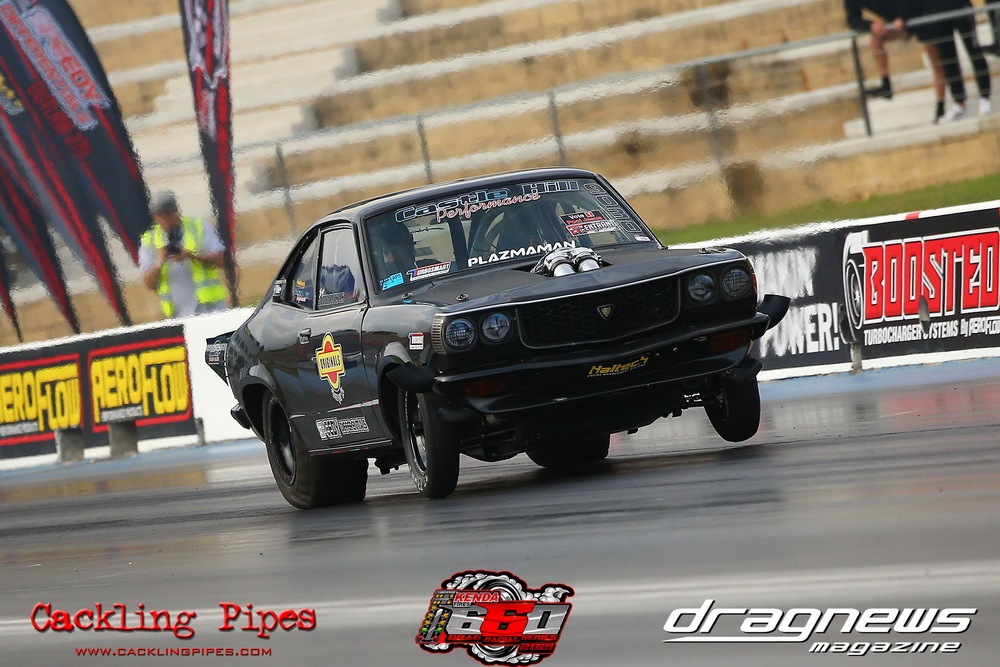 Terry Androutsos was stoked, dropping the quickest and fastest pass on 275 radials in Austalia. The Castle Hill Performance prepped, twin turbo, big block Chev Mazda RX3 smacked down a 4.155 at 186mph.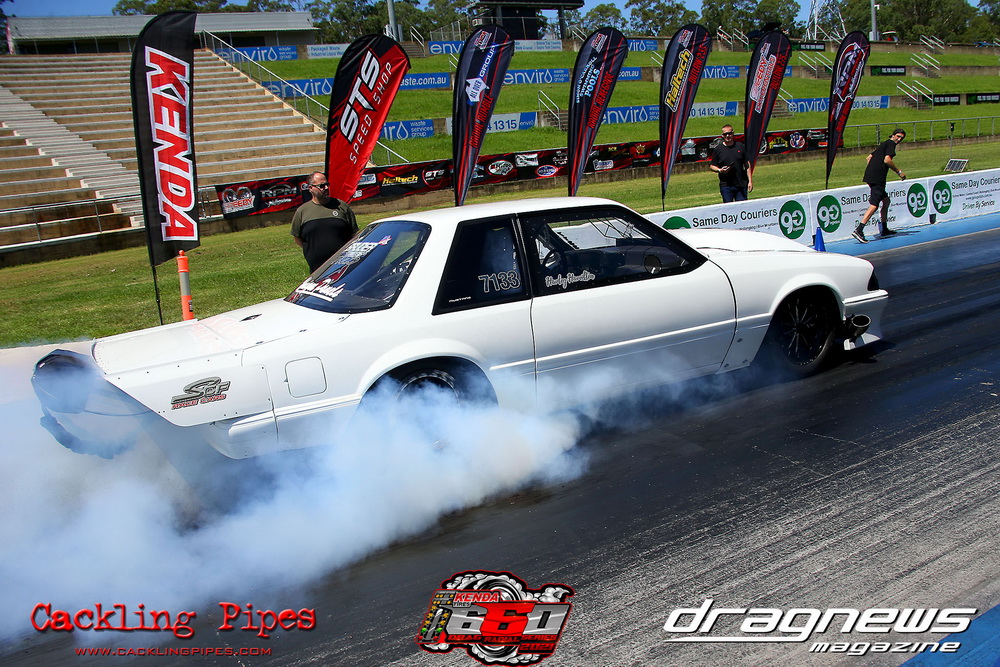 Harley Hamilton, with only a handful of passes under the foot, dropped his brand new SCF Race Cars built Mustang into the 3s.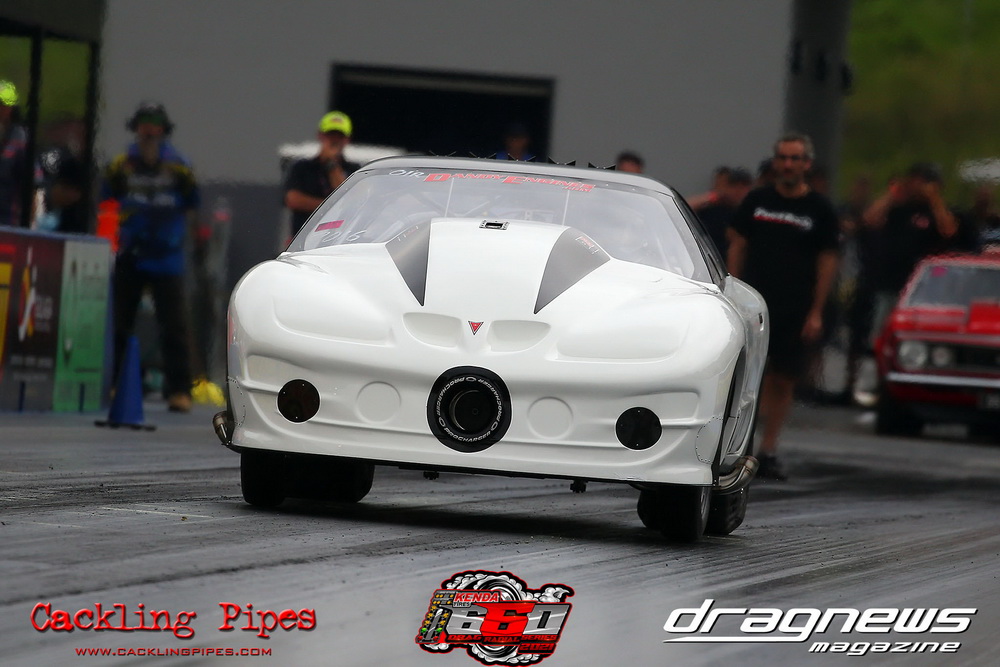 All eyes were on the Australia's latest radial tyre weapon. Out of Dandy Engines, this procharged Pontiac Firebird of Danny Szabolics and Frank Marchese stepped up every pass to eventually finish with a 4.02/194mph best on debut.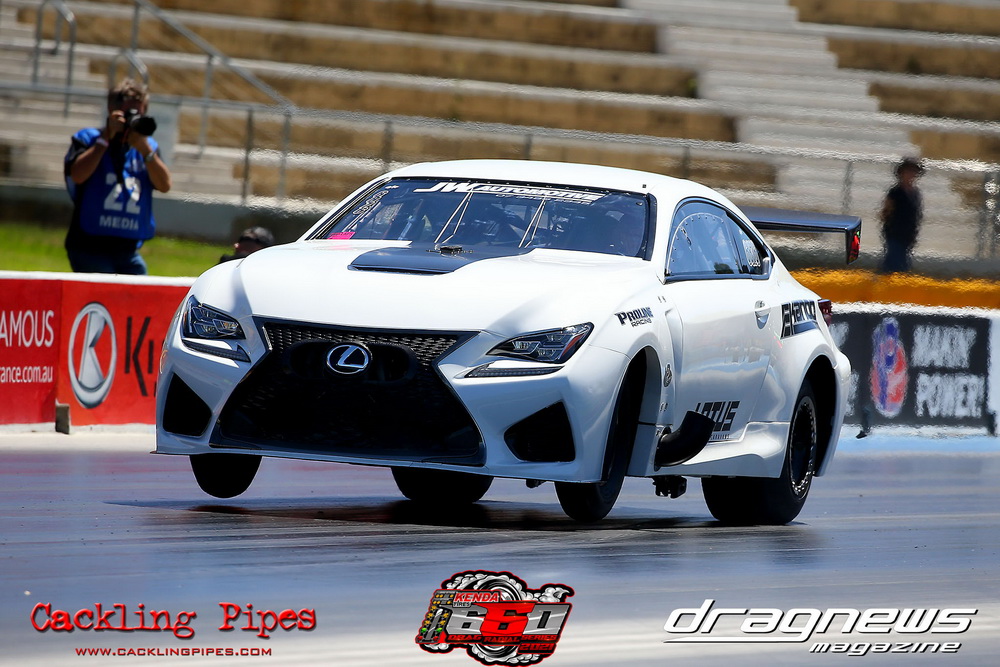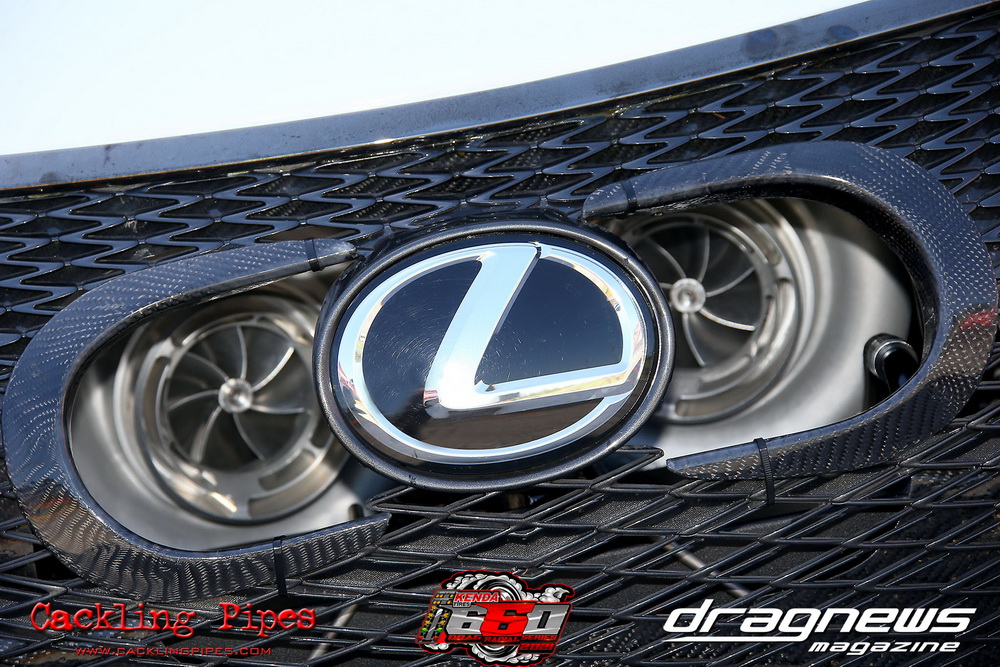 A twin turbo 481x Proline sits in George Josevski's stunning Lexus. The team are creeping up on the tune for the former record holding Ekanoo Racing machine.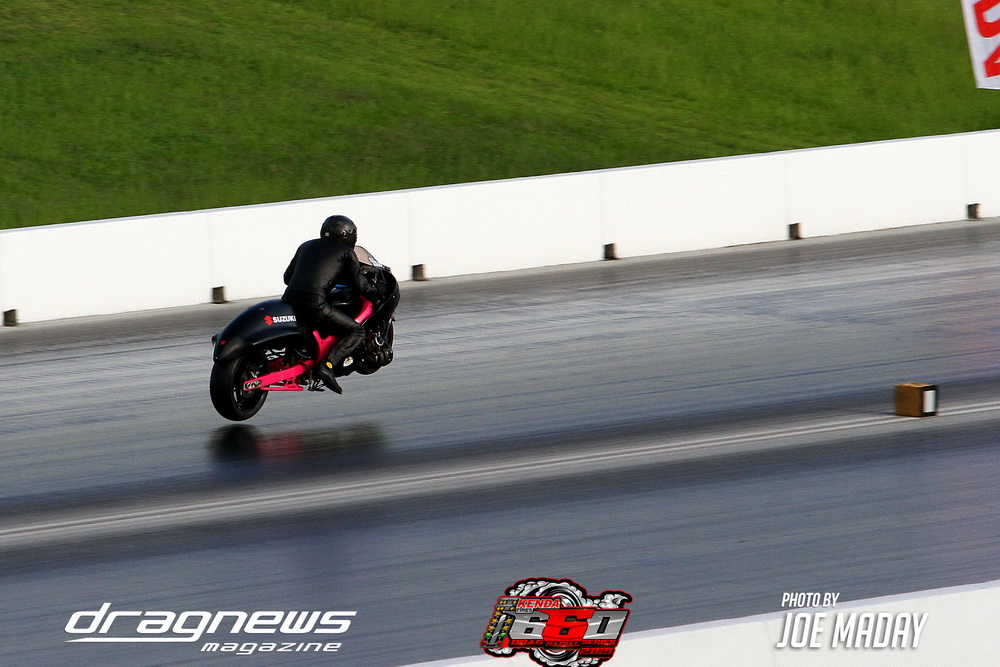 The bikes were in on the action too. Brandon Gosbell was walking around with a wheelbarrow after being airborne across the finish line. Gosbell was back on board his turbo Hayabusa after spending some time in the relative safety of an Outlaw Nitro Funny Car.
The Kenda Tires 660 Drag Radial Series dates are below, and certainly is worth the price of admission, so make sure you check it out their future events.
*Round 2 – Willowbank Raceway April 22nd – 24th 2021
*Round 3 – Sydney Dragway July 29th – 31st 2021
*Round 4 – Willowbank Raceway September 30th – October 2nd
Here is our action gallery: