A new season delivers new hope for those chasing track championship glory at Willowbank Raceway, as the new Queensland Drag Racing Championship (QDRC) launched out of the staging beams.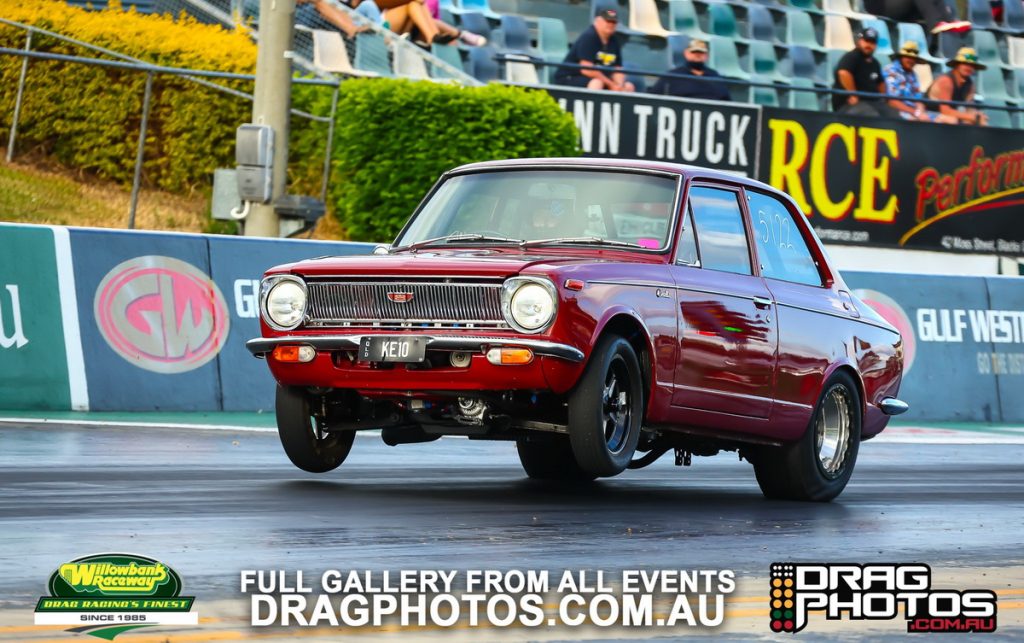 Into the results and a small Super Comp field came down to a couple of little 3RZ powered imports. Defending champion Sam Kiprios would do the chasing with his Starlet on a 7.78 index in the final, but could not run down the 8.08 on 8.77 index lap out of Scott Hoffman's Corolla before the stripe.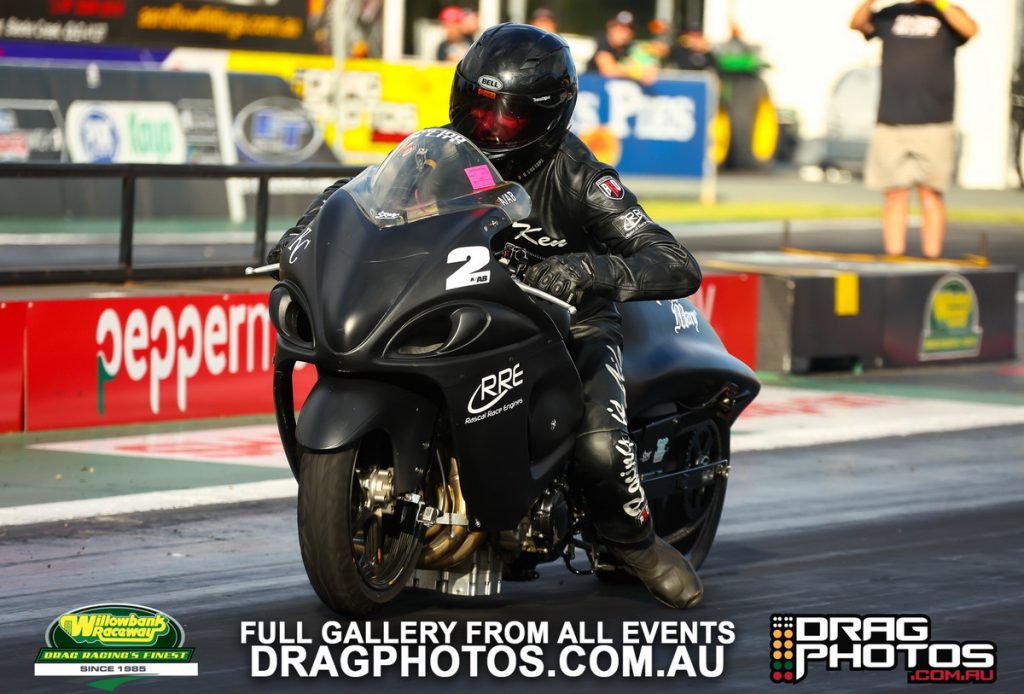 A small Comp Bike field was also on hand for the opening QDRC round. Reigning champion Ken Collin was off to a perfect start to his championship defeating Paul Pires in the final. Collin dropped a 8.04 on a 7.86 index to ride around a 9.63 on a 9.51 index from Pires.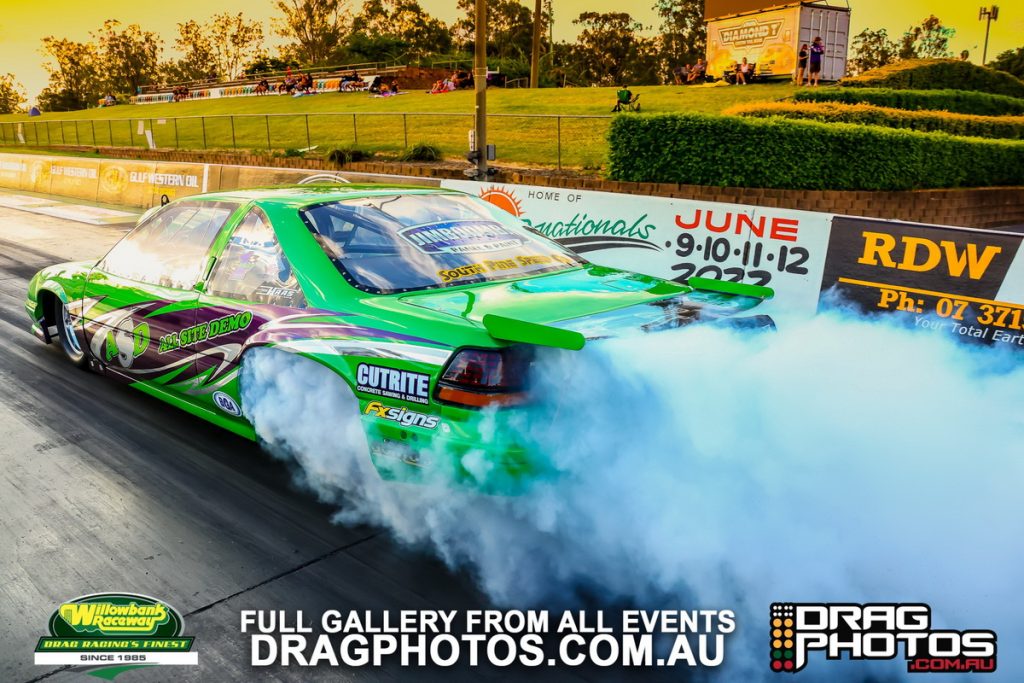 Daniel Morris took the early championship points in Top Sportsman. Opponent Danny Lake let the win slip with a 8.27 (8.33) breakout after taking the start line holeshot. Morris crossed the line with a safe 8.20 (8.19) for the win.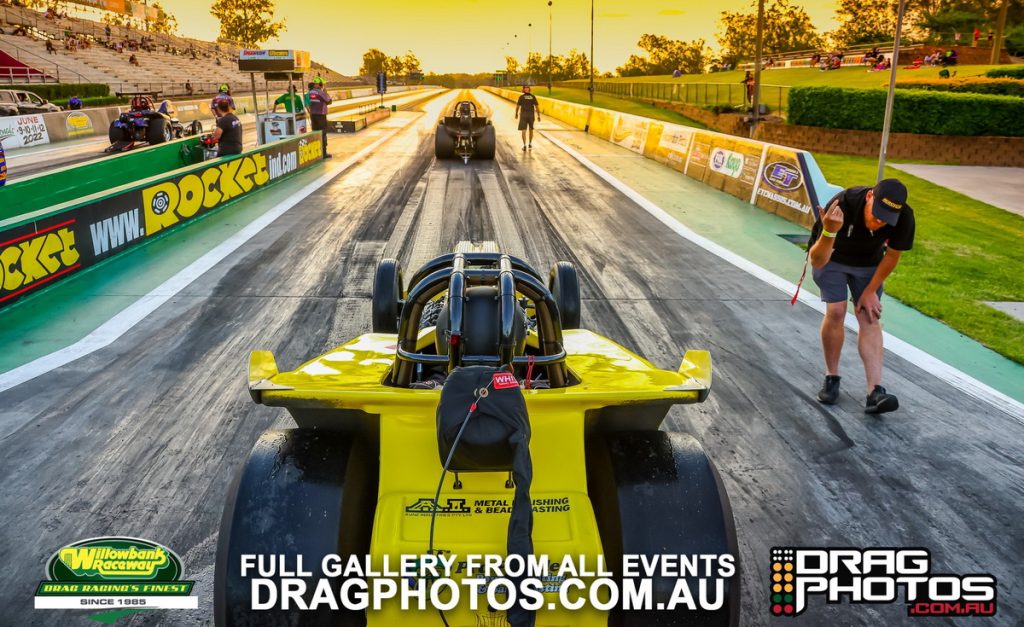 The Modified final was over quickly, Lucas Holz picking up the in his altered with a 9.22 (9.13) with Chris Reid loose in the roadster and just rolled to the stripe.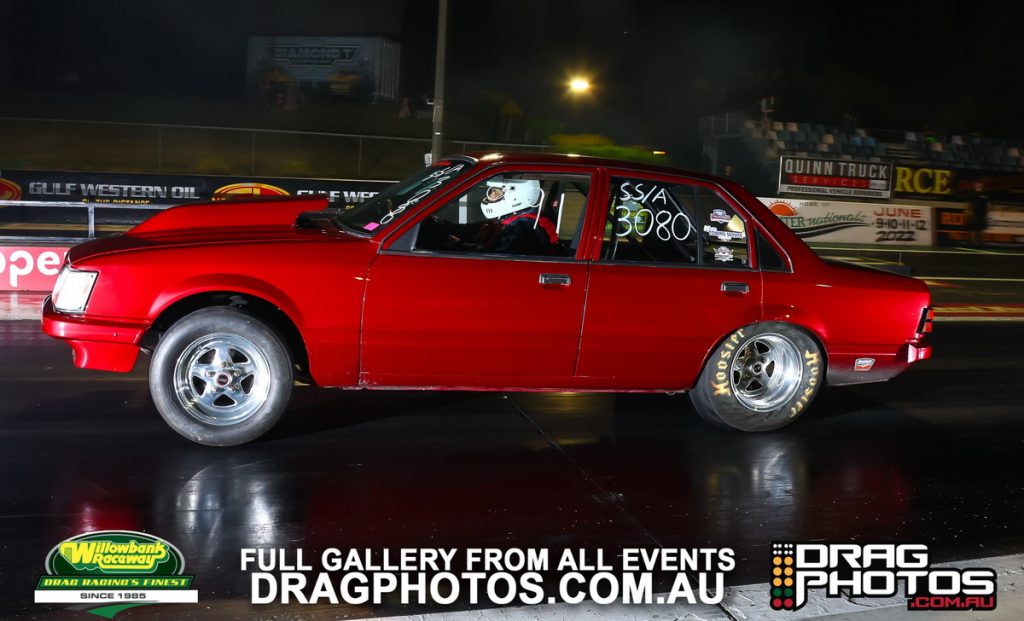 Robert Winterburn won the Super Sedan final with a full house of nines – 9.999 (9.98) taking down Tim Barron's 9.505 (9.46) after both racers left with identical .030 reactions.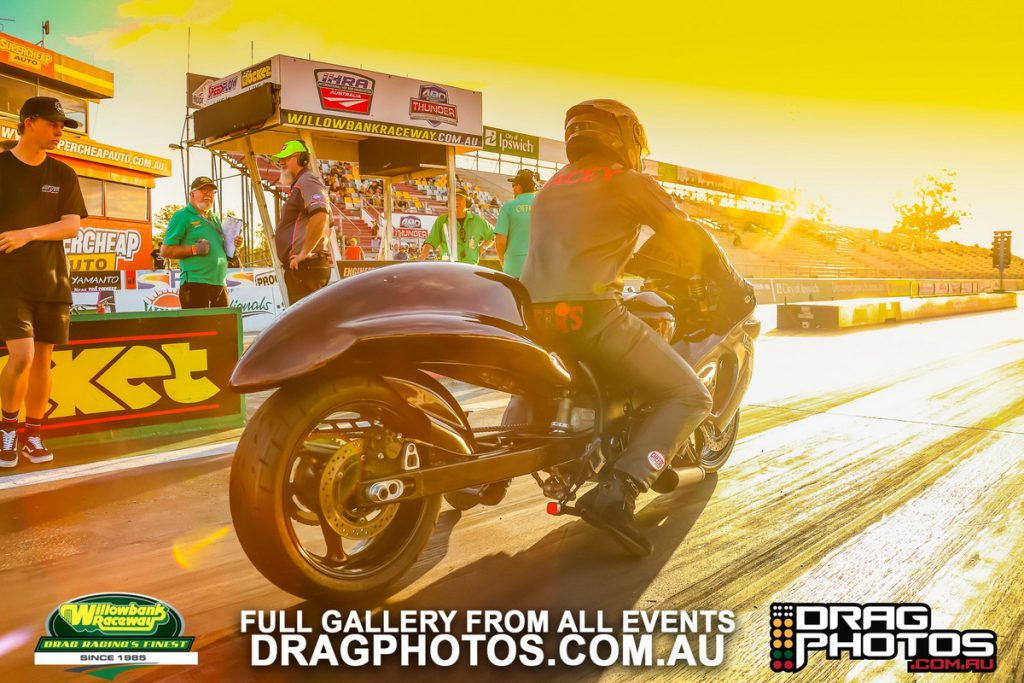 Modified Bike terror Tammy Goldthorpe found herself in another final, against Brandon Lacey debuting his completely rebuilt Hayabusa. Lacey could not quite rack up the perfect first outing falling just short at the line with a 8.86 (8.82), while Goldthorpe hammered out a near perfect 8.942 (8.94) lap to show she will be again challenging for the title.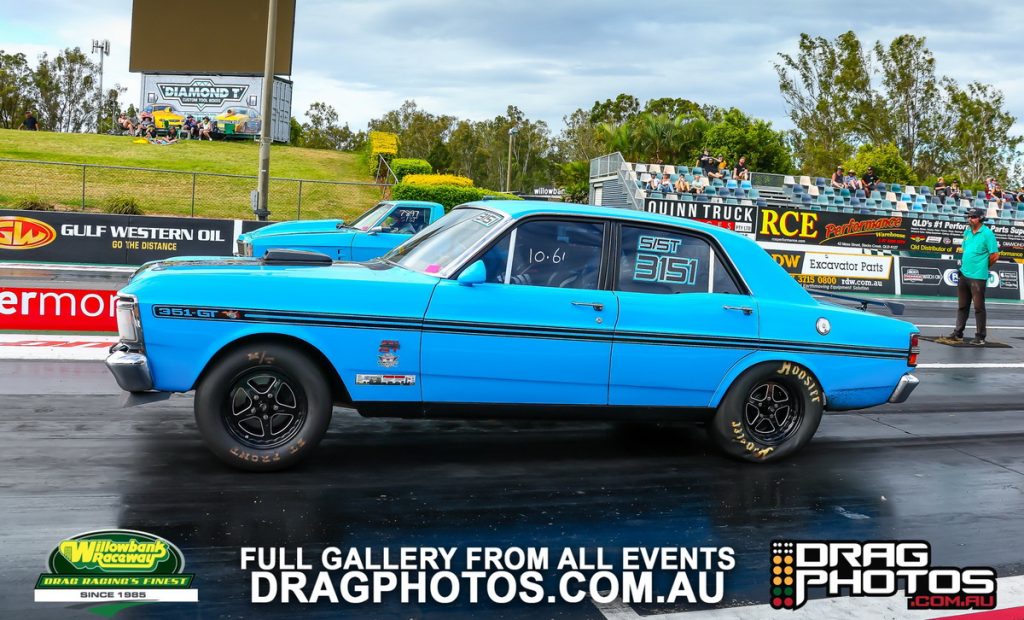 Shaun Doeblien picked up where he left off last season. The Super Street track champion came home with a killer 10.601 (10.60) run in the final to defeat the high stepping Valiant of Ray Ross.
In a large 20 plus field of Junior Dragsters, James Lowday took the winner's trophy home with a 8.066 (8.01) lap defeating Emma Wagensveld's 8.297 (8.27) with the holeshot.
Next round of the QDRC is on Mar 19.