Dennis Moreau's stunning '37 Ford coupe set a bench mark in drag car quality and presentation. Sadly Dennis passed away suddenly in 2011, however his legacy is about to live on at the track with son Sam.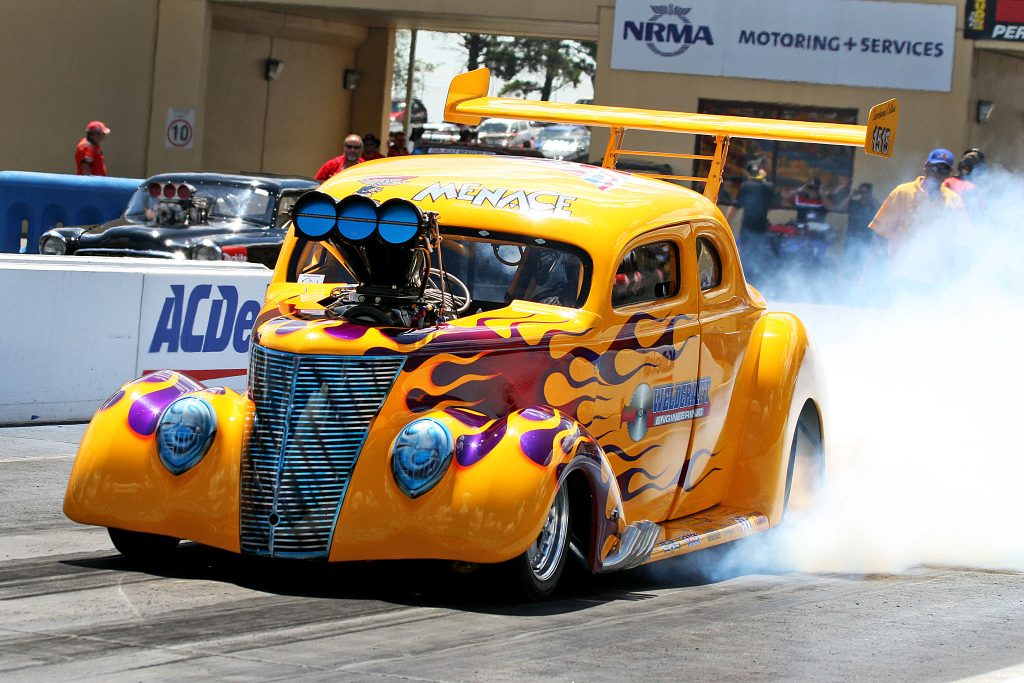 Get a Drag News Magazine subscription today!
| | |
| --- | --- |
| One Year (Eight Issue) Print Subscription – $119 | |
| Issue by Issue Print Subscription – $14.95 every six weeks | |
| Drag News Magazine Issue #54 – $15.95 | |
"The car was built by my Dad in his shed between 2003-2005 and ran 2006-2007, the car was built to doorslammer specs at the time and the car has run 7.01, 200 plus mph," said Sam Moreau.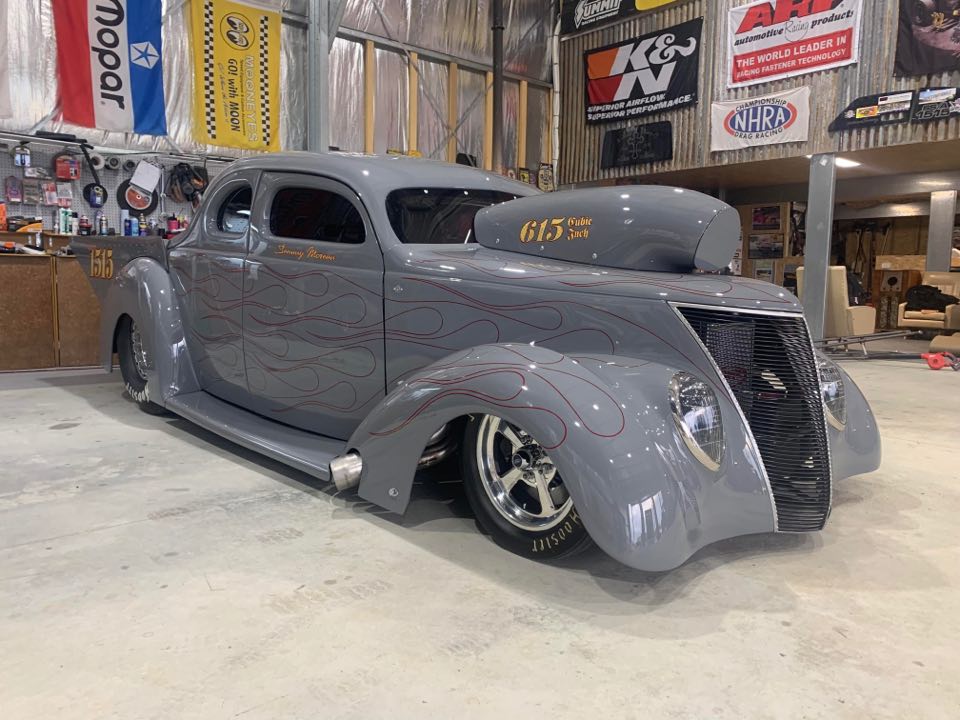 "My Dad unfortunately suddenly passed in 2011, and the car sat for a few years while I learnt the ropes in the Capri. I had to make a conscience decision on whether I'd restore the car as Dad had it, or make it my own, I chose the latter, and as most builds go things got out of hand."
"It's still my Dad's car but with my own take on what a hot rod should look like."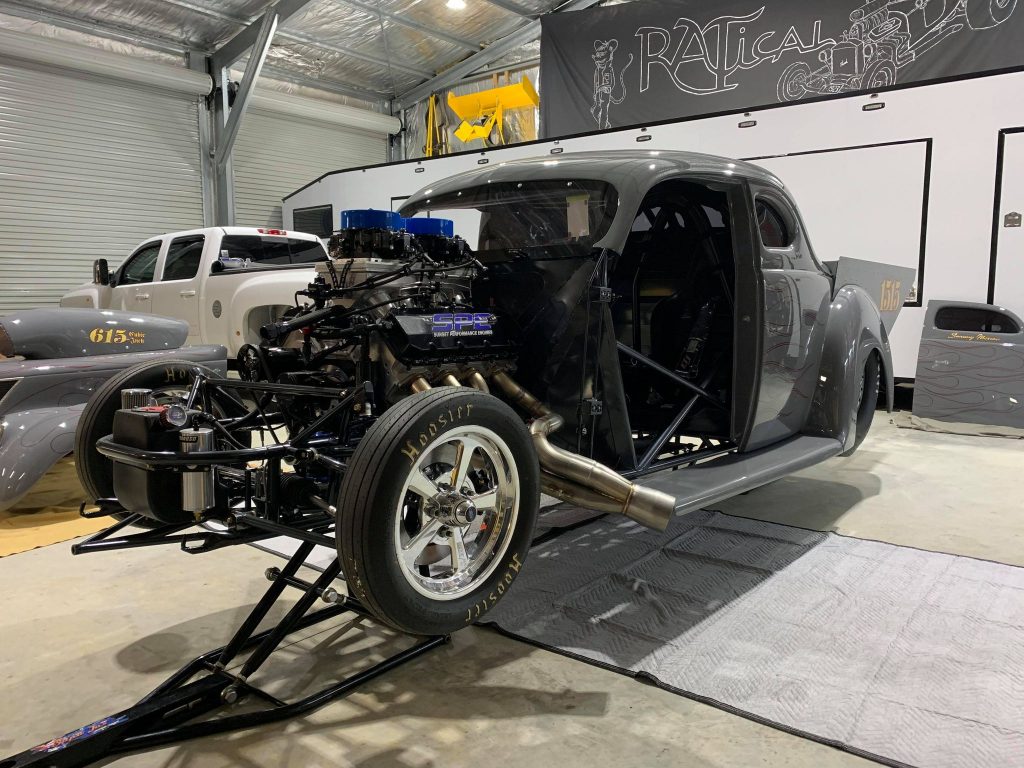 The car has gone through a number of chassis changes and modifications mostly undertaken by John Willard at Flatout Services, a brand new 615 cube Sunset big block Chev slots into the rails now, backed by a Paul Rogers Powerglide with and Race Products floater equipped sheet metal rear end.
"There's nothing on the car that has been left untouched, extensive bodywork, including working headlights and grille," said Moreau.
"The ultimate goal for the car is to run a six second pass, as Dad never got to do that."
"I have a lot of people I need to thank, and learnt a lot along the way, the motivation for maintaining the quality and passion for this build is continuing my Dad's legacy and hopefully producing something that he would have been proud of."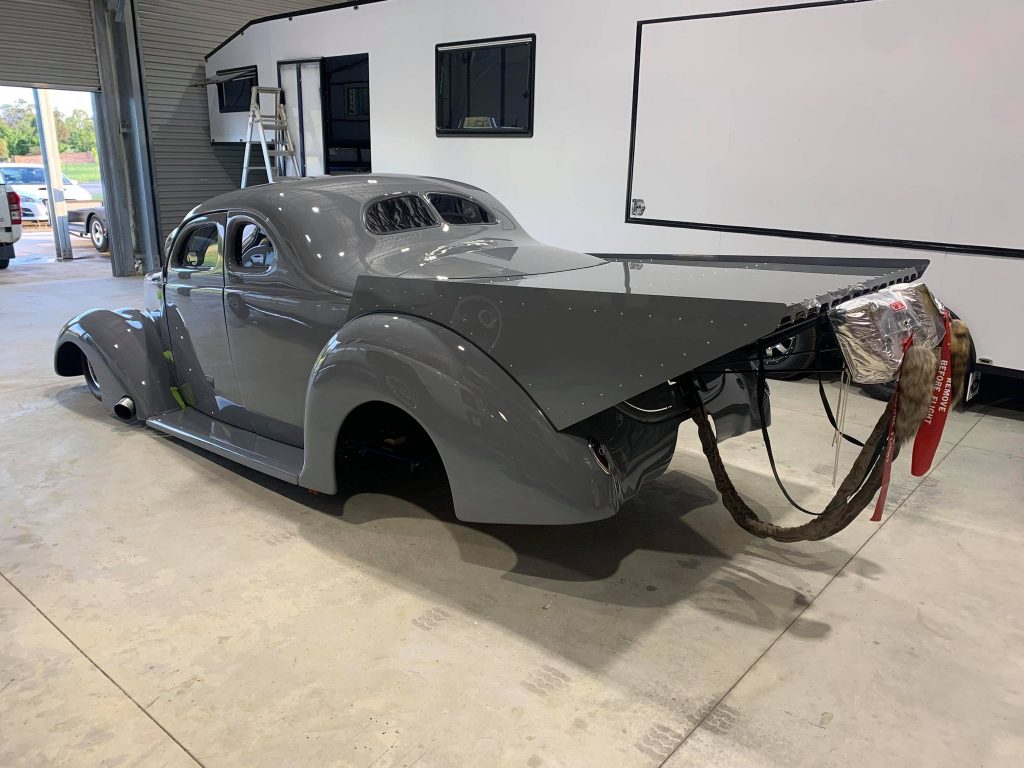 Moreau plans on getting the car on track in time for the Nitro Champs at Sydney Dragway.