The Unique Racing team are have used the COVID period to update a number of things on the Rob Dekert driven Pro Stock Pontiac GXP which includes a fresh look and a new engine for 2021.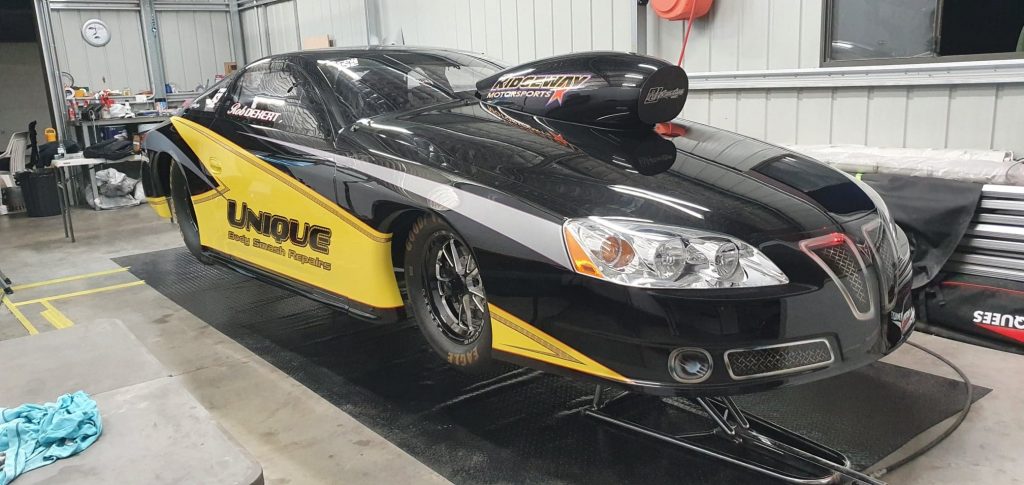 After last racing in January 2020 there were a few things on the car that weren't quite right, and with the shutdown of racing it allowed the team to address these issues.
The engine went on the dyno to cure a number of things whilst the new engine is being assembled at Ridgeway Motorsports. Once complete Rob and the team got to stripping the car bare and getting it ready for its new look at Unique Body Smash Repairs.
"I'm extremely happy with how the car looks now, the guys have done a great job with the paint and putting the car back together after Christmas." stated Rob Dekert.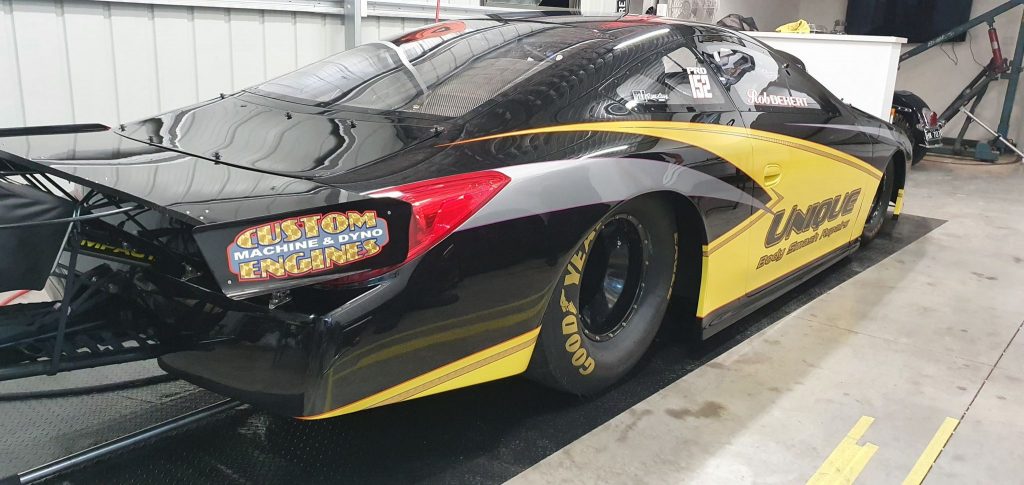 Recently the team had spent two days scaling, measuring and taking stock of the inventory in preparation for testing and return to racing in may at Sydney Dragway.
"A few weeks ago we had Peter, Matt, Merv, Simon, Braydon, Paul and I double check everything on the car, and everyone was really happy with how the car looks. I feel like we have a good group of guys that are committed but also work well together," said Dekert.
"We are testing at Sydney Dragway on the 17th of April to get everyone back doing their roles on the car, and to make sure the driver knows what his doing."
"We are hoping to have the new motor ready for the May event, we have a list of items to run through so it's going to a busy day testing for us, but we are looking forward to it."
The next event for the team will be the Nitro Champs at Sydney Dragway on May 6-8.
As always Unique Racing would like to thank its marketing partners Unique Body Smash Repairs, Ridgeway Motorsports, Plucka's RaceCraft, Outlaw Images and Custom Engines.