They rumbled in, they drifted, they showed and shone, they burnt out and they dragged the streets of Rockhampton.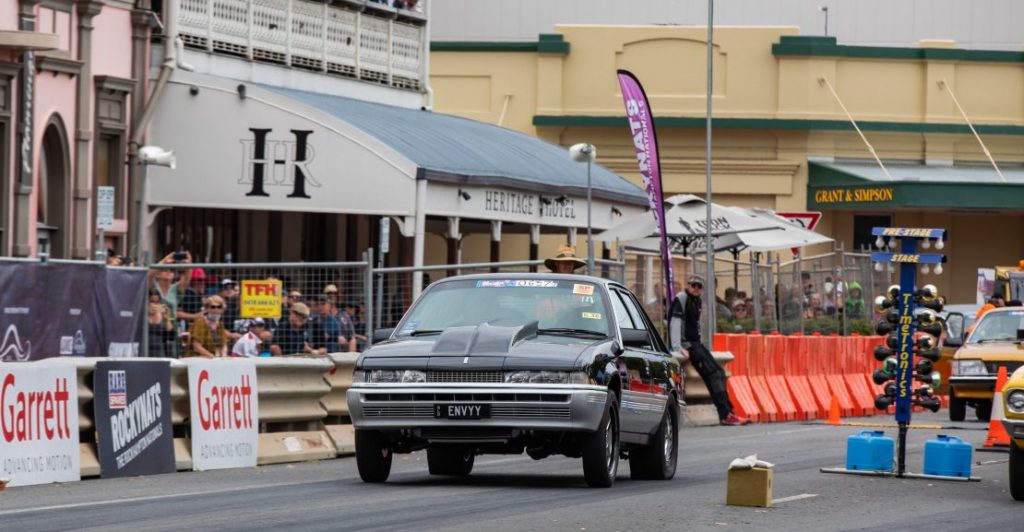 As the chequered flag dropped on the first ever Rockynats, entrants and spectators can bask in the glory of being part of history, an inaugural event that navigated COVID-19 restrictions to deliver a record-breaking street parade and a crowd buzzing celebration of all things car and motorbike.
Kicking off on Good Friday, 856 cars and 198 bikes thrilled crowds lining the streets of the city in the inaugural street parade, which has been heralded as the largest in Australian history.
Rockhampton Regional Council Mayor, Tony Williams, said he was delighted to see so many locals and visitors over the long weekend enjoying Rockynats and all it had to offer.
"From the unveils of some spectacular vehicles and bikes in the Elite Pavilion, to the Show N Shine extravaganza in the CBD, this event has delivered something very unique for Rockhampton with crowds beyond our expectations across all four precincts.
"This will go down in history for our city with an economic impact of more than $20 million, lots of lessons learned and great satisfaction knowing that we can diversify our event offerings and stage a major event that is very different to anything Rockhampton has seen before.
"And it's been great to see the backbone of any event, our fantastic volunteers, out and about helping to deliver the event," Mayor Williams said.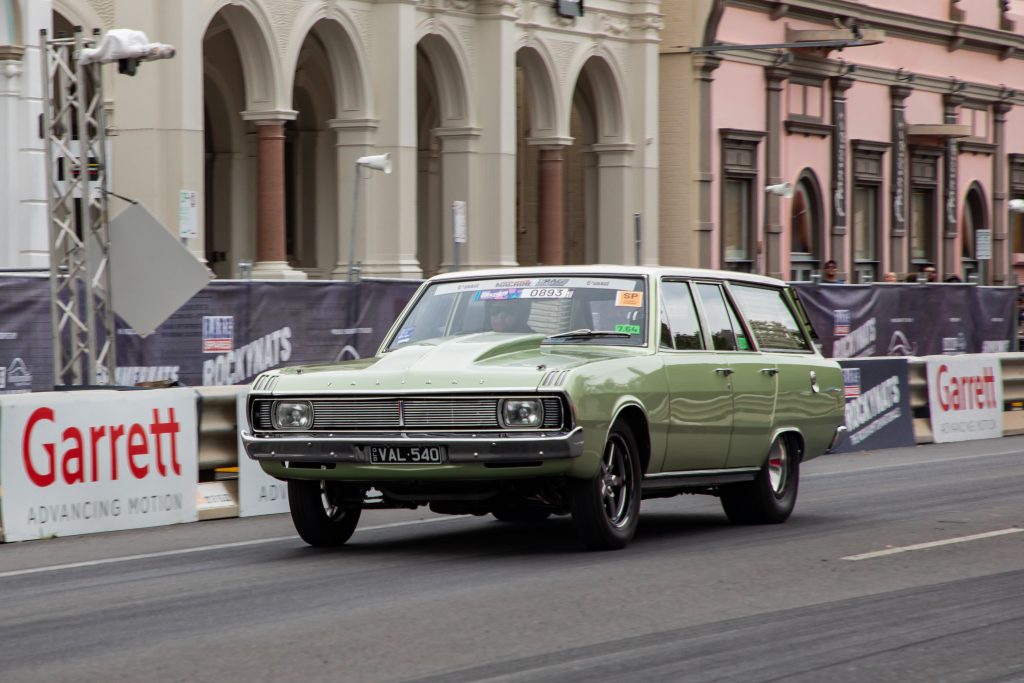 With ticket sales just a fraction shy of the 15,000 target late last week, COVID restrictions and a possible reluctance to travel meant some locals changed their minds and snapped up last minute entry to reach the target.
Advance Rockhampton Manager Tourism and Events, Annette Pearce, said they have been boosted by the support and positive feedback from entrants, spectators, traders and sponsors over the long weekend.
"The crowds have been fantastic day after day with the rain only putting a minor dampener on the action.
"The safety of our entrants, officials and spectators is our foremost concern, so we had to finish the burnouts early on Saturday evening when the rain got quite heavy and again on Sunday for the street drags… but there was plenty of action happening in other areas.
"Following the Greater Brisbane lockdown last week there were some new COVID requirements to include over and above the measures we had in our COVID Safe plan and we were very pleased to see people complying with the face mask requirements and patiently checking in.
"Overall, we have seen 40,000 people pass through the precincts over the three days which is a fantastic result for our first ever Rare Spares Rockynats."
Summernats Director Andy Lopez said bringing Rockynats to Rockhampton had been a two-year project, but the results this weekend speak for themselves.
"This is absolutely outstanding," he said.
"To open the weekend with a street parade that was without doubt the biggest Australia has ever seen really set the scene for a huge weekend of cars, bikes and a whole lot of excited motorsport enthusiasts.
"We have been so impressed with Rockhampton and the reception for our team and the entrants and we are looking forward to coming back for a bigger and better Rockynats in 2022," Mr Lopez said.
The 2021 Rockynats was presented by Rockhampton Regional Council, Naming Rights Sponsor Rare Spares and supporting precinct and event sponsors.
Taking out the drag racing awards, sponsored by Garrett Advancing Motion, were Jye Core (Street winner) and Shane Page (Pro winner). Runners-up were Jason Legrand (Street) and John Vasnaver (Pro).
For more information, visit www.rockynats.com.au
Words and photo by RockyNats event organisers