Rockhampton's Kym McLaughlin is only in her first full season of drag racing but is already in the box seat for Benaraby Dragway's Central Queensland Drag Racing Association (CQDRA) Track Championship in the Street bracket with just two rounds remaining on its calendar.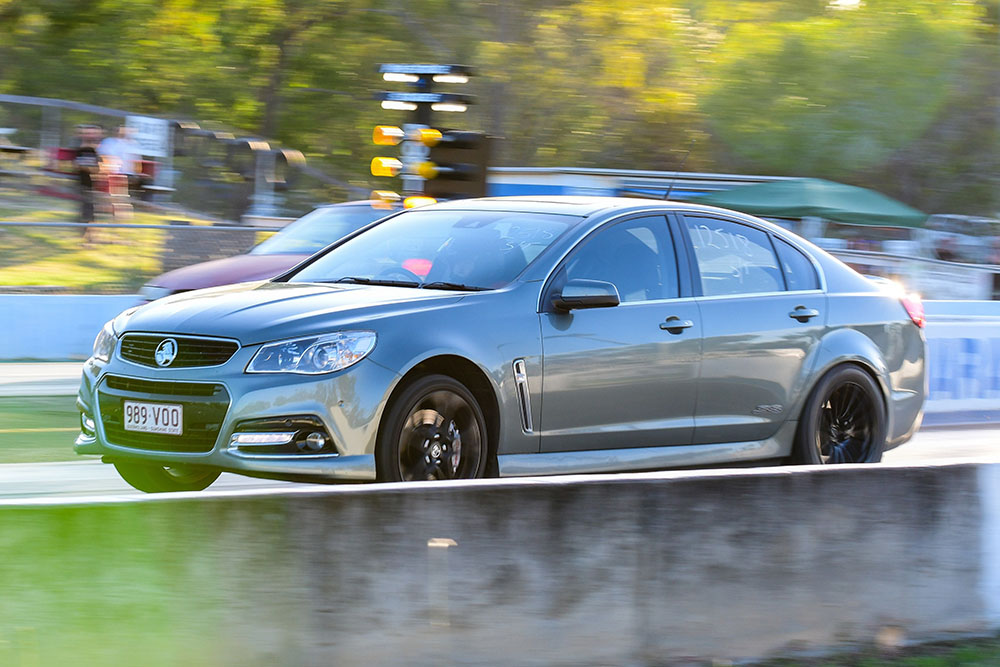 The 43-year old engineer was introduced to the sport by her father as a child but only took her first steps into racing herself late last year.
"It was pretty unexpected to hear that I had taken the lead in the Street title as I only started racing at the end of last year and this is my first full season, but I have been really enjoying racing and it has certainly been a fun year so far," Kym said.
"I would be very, very excited if I could take out the title.
"My dad used to take us drag racing when we were kids, he used to race a car and my little brother had a Junior Dragster and I was one of the pit crew, so to win it for myself would be really great."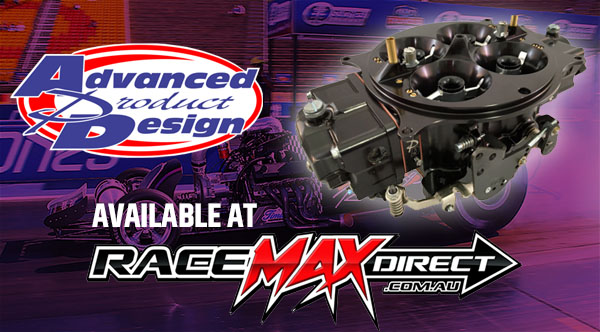 McLaughlin currently leads the Street title by 23 points over Raph Konieczny (45 points) and Nick Horsburgh (43 points), with a round four victory going a long way to helping her achieve the top spot on the points ladder.
"The last round (round five) went really well – my car is running very consistently so I am not having any issues on that side," Kym said.
"I am still getting used to the lights and the tree, my startline process could be improved. It is all about focus – you see the racers who have been racing for years and how they do everything exactly the same off the line each time and are very consistent – I don't have that so far yet but I am hoping to get there and it is fun trying!
"Round four was a real stand out, to take the win was just perfect. I race on semi-slicks and at the event before one of them was stolen so I had to race on street tyres and the car was all over the place. So to come back at the next round back on my semi-slicks was just great – the car ran beautifully, my reaction times were great and it was so enjoyable to take the win."
McLaughlin's 2015 SS V Redline Commodore isn't just a weapon on the track either.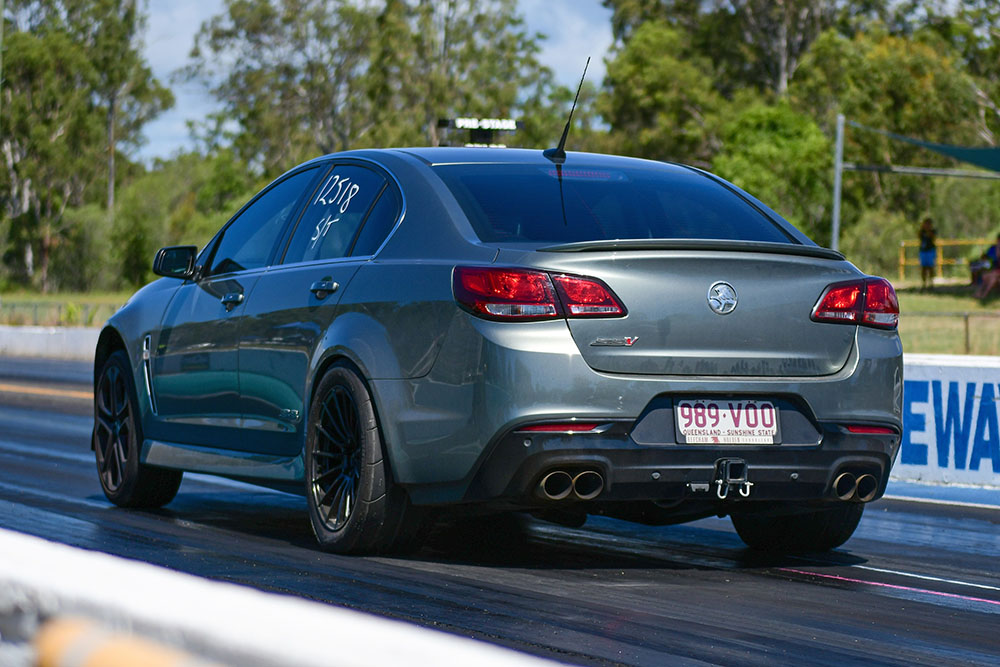 "I drive my car to the track on street tyres and then switch to my semi-slicks at the track," she explained.
"I don't like to tow – my dad and brother always had cars you had to tow but I wanted to do it simply and have something I could do myself. My brother and sister in law are usually there but I like to be self-sufficient and doing it this way allows that. I just take a couple of tyres and a box of tools and I can race. It is nice and cheap that way too!
"The only problem will be when I get some more power going, getting it to the track will be a bit more complicated then, but for now I am right on the edge so it works great," she laughed.
With five rounds under her belt and two rounds left in the 2020 CQDRA Championship chase, McLaughlin is clearly enjoying her first full season racing at Benaraby Dragway.
"I love racing out there, everyone is really friendly and really welcoming, and it has a good atmosphere," McLaughlin said.
"The track staff are great and the volunteers are awesome, they give up their weekends to help us all out and I can't thank them enough for all they do.
"I also want to thank the staff in the tower, and my brother Mathew McLaughlin and his wife Kylie McLaughlin for their help at events."
The penultimate round of the CQDRA Championship will be held at Benaraby Dragway on October 31 ahead of the Grand Final on November 28. For more information, visit www.cqdra.com.au