A sell-out crowd of 20,532 has revelled in the delights of the new National Drag Racing Championship (NDRC) today, with a similar sized crowd expected for tomorrow's race day Sunday (22 October).
Saturday's running hosted qualifying for the opening rounds of the NDRC Top Fuel, Top Doorslammer, Top Fuel Motorcycle and Pro Stock Motorcycle championships, as well as qualifying for more than 300 of Australia's best sportsman racers vying for all-important Aeroflow National Sportsman Championship points.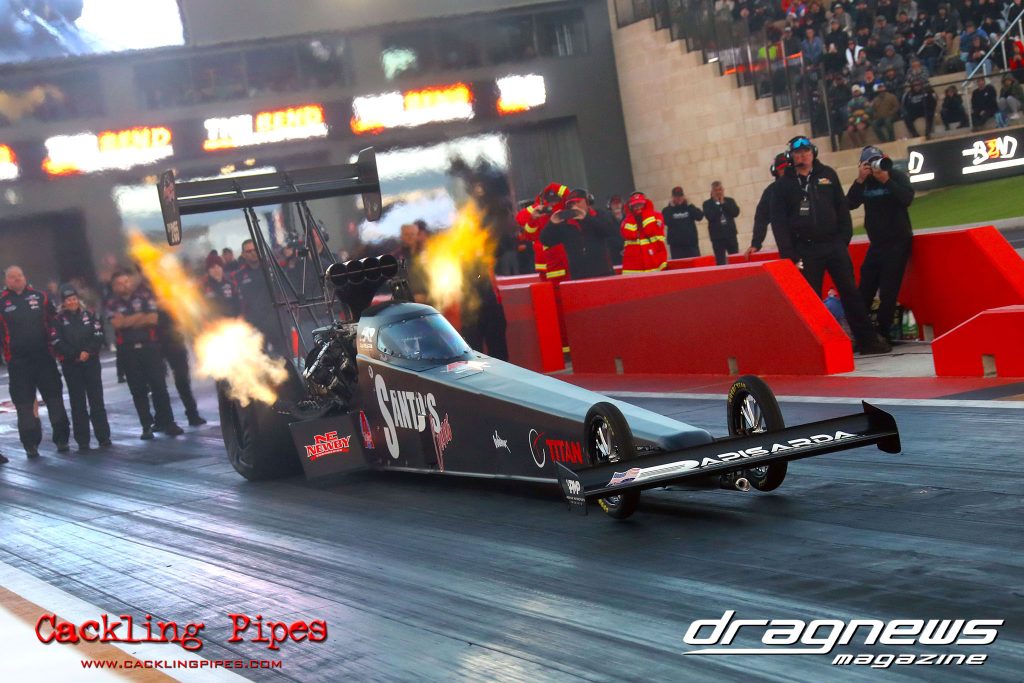 In the group one ranks, it was Wayne Newby (Top Fuel – 4.004s/229.96mph), Paul Cannuli (Dananni Hot Shots Top Doorslammer – 5.719s/253.02mph), Benny Stevens (Top Fuel Motorcycle – 6.759s/180.24mph) and Luke Crowley (Pro Stock Motorcycle – 7.217s/187.47mph) who took out the top qualifying honours in a weather-shortened on-track program, ahead of tomorrow's racing.
Newby said he and the Rapisarda Autosport International team are feeling confident heading into race day.
"We top qualified; in that first run of 4.004 we got out of it about half track as it started to spin so we aborted that, but we did better than everyone else, I guess," Newby said.
"There was a lot of people here today and we wanted to put on a really good show, it is so hard with the trying conditions, but we did our best and we are really thankful to everyone for coming out and for hanging around – hopefully we can put on a better show tomorrow.
"The car is clean, and it is running well. We went 3.98 with a half track shut off in Friday testing, so the track is good when we can keep the wind away. We are feeling pretty confident heading into tomorrow."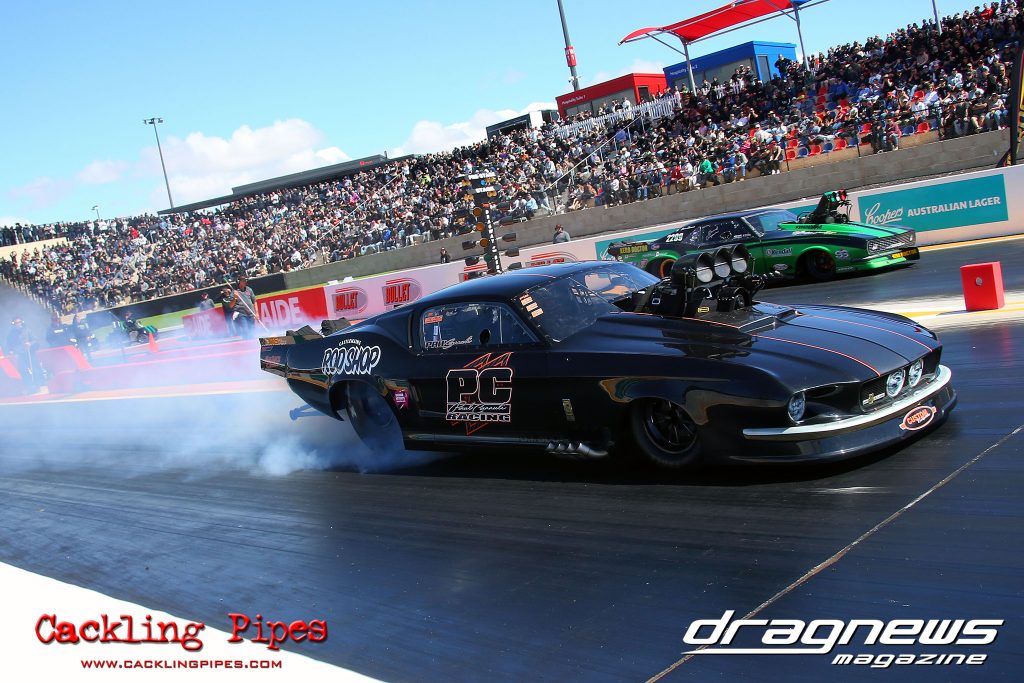 Paul Cannuli was the quickest of the Dananni Hot Shots Top Doorslammers, and his crew chief Sean Mifsud said the entire team was "wrapped" with the result.
"This is a top venue, a nice track, and we are wrapped with the result," Mifsud said.
"it was good to get around Gregorini there in that run. We took a bit of a swing at it, and it paid off, especially as we didn't test on Friday night, so we are pretty happy with that!
"Hopefully if the conditions prevail, we will get after it a bit more tomorrow and see if we can go even faster. But of course, that is what everyone wants to do!" he grinned.
"It is a really good group of cars here, fast cars, and we are looking forward to putting on a good show for the crowd."
Crowley says there is a lot of potential for his team heading into Sunday's program.
"It was good to have a run down the track today, especially as we didn't test yesterday," Crowley said.
"We got from A to B, it wasn't a really clean run, so there is a lot of potential in it for tomorrow. If the weather comes good, I reckon we could go 6.85 and run well under the national record.
"We also have a qualifying shootout within the Pro Bike Association, and I was lucky enough to win that too, so that was pretty cool to claim the $500 thanks to Kads Plant Hire."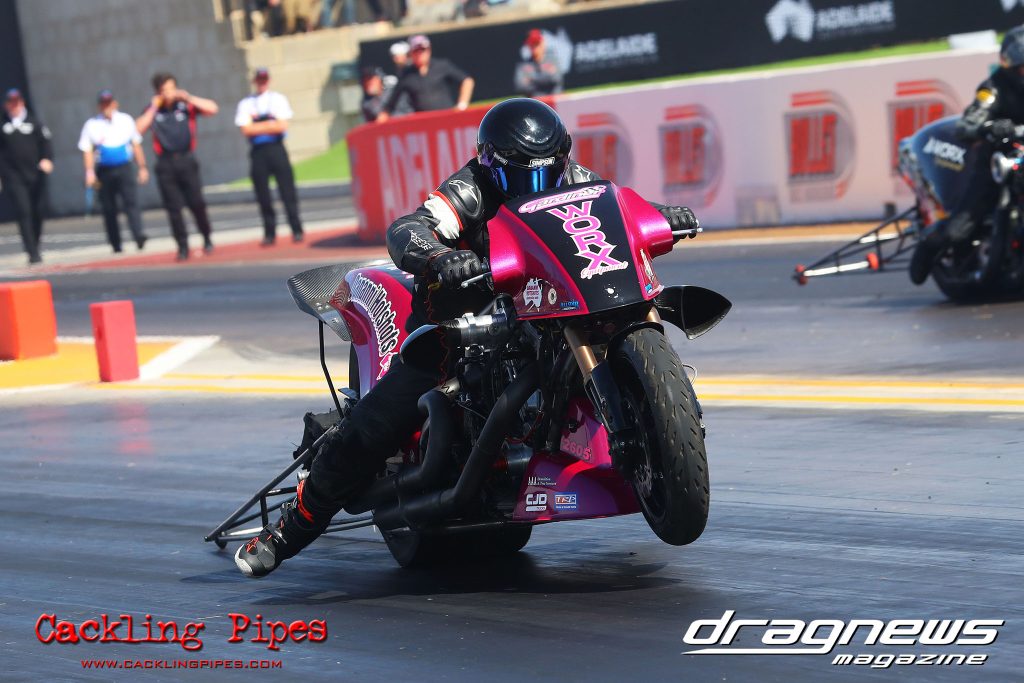 In the sportsman ranks, Warren Smith (Super Gas), Cooper Plummer (Summit Racing Equipment Junior Dragster), Andrew Ricketts (Super Street), Sean Ricketts (Modified Bike), Tony Miskelly (Super Sedan), Simon Barlow (Modified) and Darren Saliba (Top Sportsman) were the top qualifiers of their brackets for today's running, and will join with Supercharged Outlaws, Competition Bike, Competition Eliminator and Super Stock competitors in looking to bank valuable Aeroflow National Sportsman Championship points and battle for NDRC Christmas Tree trophies tomorrow.
The Spring Nationals action will continue tomorrow (Sunday 22 October) at Dragway at The Bend. For event information including updated schedules, entry lists and more, as well as tickets, please visit www.thebend.com.au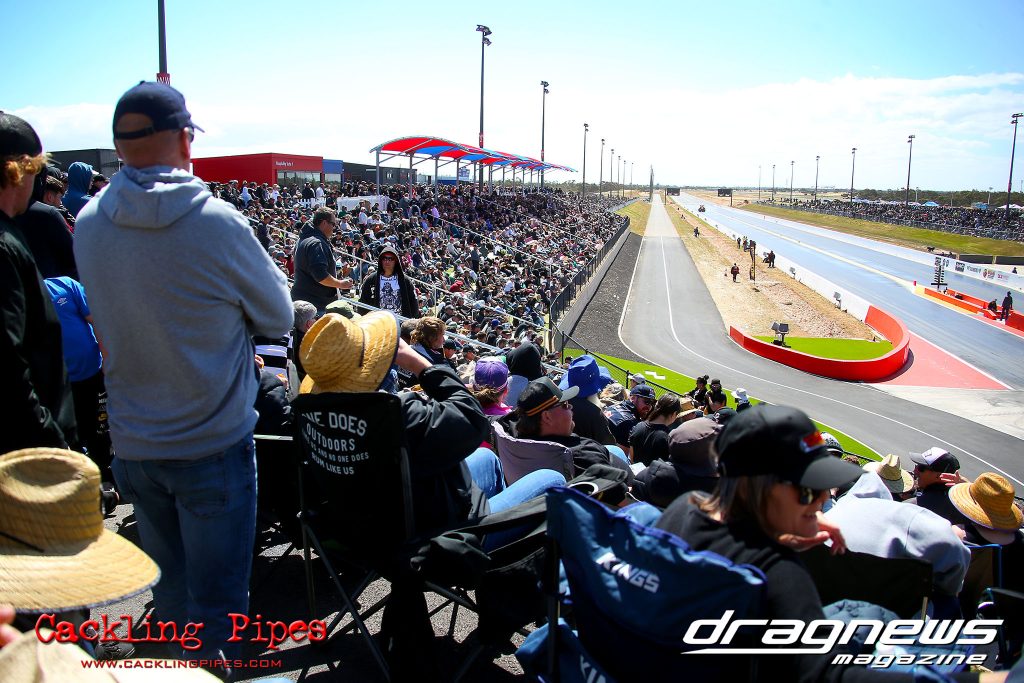 To learn more about the NDRC, visit www.ndrc.tv