With just two rounds remaining in the chase for the 2020 Central Queensland Drag Racing Association (CQDRA) Championship at Benaraby Dragway, four-time champion Shane Stefaniuk has taken the lead in the Outlaws standings.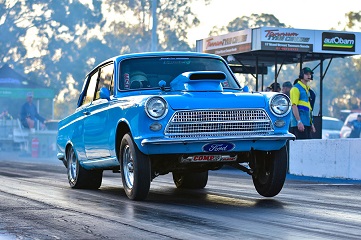 Stefaniuk's move into the title lead comes by virtue of an event win at round five over runner-up Robert Forte. He leads Geoffrey Hazelwood by just one point.
"The year started out pretty slow for us, but we are slowly getting a handle on it now," explained Stefaniuk, who steers a 1963 Mk1 Ford Cortina two-door powered by a 383 Cleveland engine.
"We have been having some dramas with the suspension, but hopefully we can get that sorted and done for the final two rounds of the season.
"We were happy to come away with the win at round five and hopefully after some more tweaking of the suspension, we can get it to hook up a bit better and get some good results."
While he might be leading the way in the points at the moment, the four-time champion (2011, 2014, 2017, 2019) is not getting ahead of himself.
"I was a bit surprised when I found out that we were leading, I didn't realise that we were that high up in the points, but I guess it comes down to consistency and turning up to every meeting to give it a go," he said.
"I have won the title four times before and come runner-up once (2018), so I know it is not easy to win.
"It can come down to the very last race – it is far from an easy thing to get so I am not counting my chickens before they hatch.
"If we could take it out though, of course that would be awesome."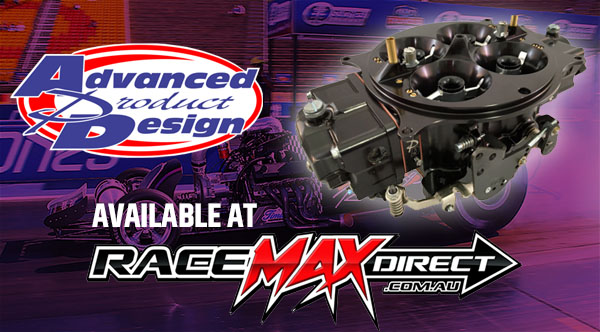 The Hervey Bay resident has been racing for 18 years and is a big fan of Gladstone's Benaraby Dragway.
"I think the track at Benaraby is just great – it has a relaxed environment and all of the track staff and the volunteers are really fantastic," the 47-year-old mechanic said.
"I would like to thank all of the Benaraby volunteers and track staff for all that they do, and also my wife Christine and my family for helping me.
"I also want to thank Ray at Straight Line Performance – every time I have a problem, I can go to him and he helps me out, and I really appreciate his assistance."
The penultimate round of the CQDRA Championship will be held at Benaraby Dragway on October 31 ahead of the Grand Final on November 28. For more information, visit www.cqdra.com.au