An accident has not deterred Deanne Azzopardi's Extreme Bike ambitions with a return to racing coming soon.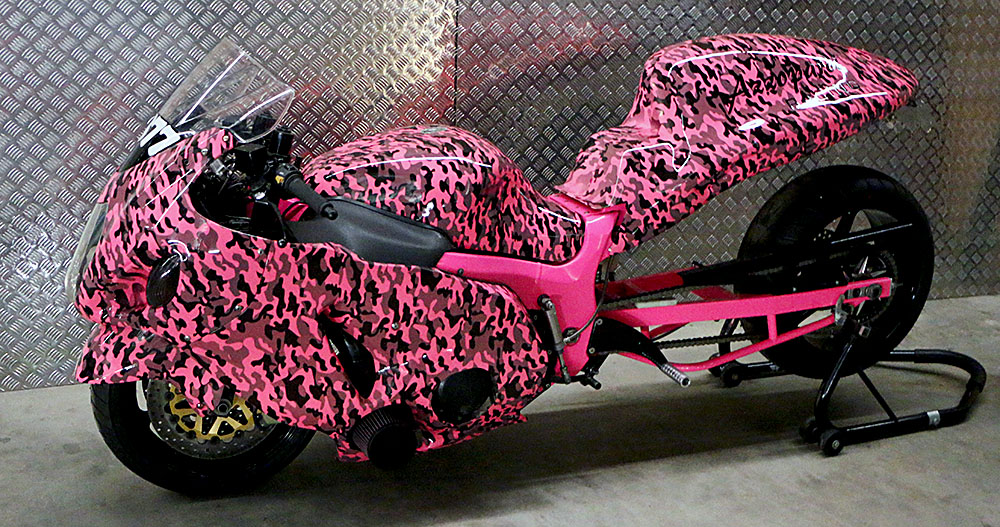 Azzopardi Racing are the OG team of Extreme Bike. Leonard led the way with the record setting 'Quicksilver' Hayabusa before stepping up to a bike called 'Outrun' and smashing more records with 210+mph passes.
'Quicksilver' landed back in the hands of the team after briefly changing owners, and Deanne was keen to line up against her husband in the now bustling Extreme Bike class.
Not perturbed by the daunting task – for anyone – to step over a bike capable of doing six seconds at 200mph, Deanne steadily became quicker, dropping well into the eight-second zone aboard 'Quicksilver' before a serious braking area accident saw her and the bike heavily beat up.
"Back in May 2019 I had an unfortunate incident in the deep end of Sydney Dragway at around 250kph. This resulted in a short stay in human hospital for me and a slightly longer stay in drag bike hospital for 'Quicksilver,'" she said.
Such an experience would put many off returning to the track, but for Deanne it could not come quick enough.
"During the recovery period I was determined to get back to racing as quick as I could. With the help of Matt from PTCMT I was able to get my body back in shape far quicker than anticipated.
"In December 2019, only six months later, I was back on my GSXR1000 'Baby Silver.'"
"On the first pass I ran only one-tenth off my personal best on that bike so I knew I was on the right track physically and mentally in order to get back on 'Quicksilver,'" she continued.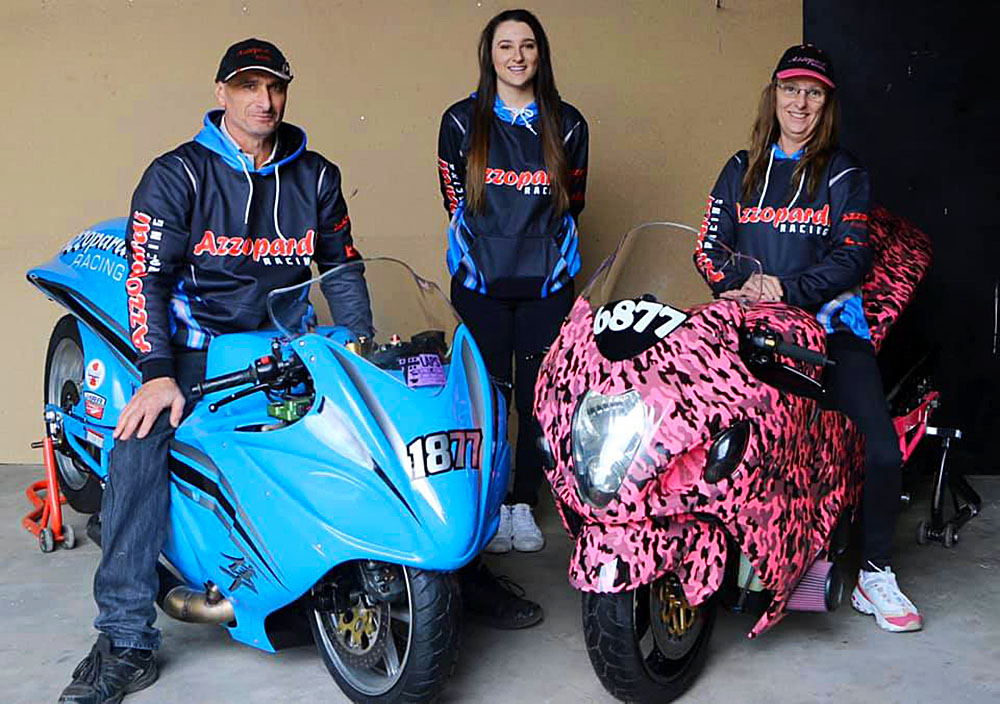 With Deanne recovering, the attention turned to 'Quicksilver' repairs, which culminated in a entirely stunning new look that will never be missed.
"Leonard had torn the bike down completely and thoroughly checked it over. The engine had suffered damage so that was also rebuilt from scratch," she said.
"I decided to go a bit different with the colour scheme and we had the chassis, swing arm and sub frame power coated hot pink. Then for the body work I had Just Dip It Hydrographics coat the panels in pink camouflage.
'The result is definitely far from the subtle look of 'Quicksilver' creating the new look 'Camo Quicksilver.'"
When all this COVID stuff subsides and Sydney Dragway completes its renovations, you can be assured Deanne will be one of the first in the lanes.
"I can't wait to get out to the track on the rebuilt "Quicksilver" and continue to achieve my personal goals and continue competing in Extreme Bike," Deanne concluded.
You can follow the team via their Facebook page – https://www.facebook.com/AzzopardiRacing/