We are all set to release our 50th issue of Drag News Magazine later this week, featuring our 'Fast 50' list of influential and proactive Australian drag racers, administrators, officials and more.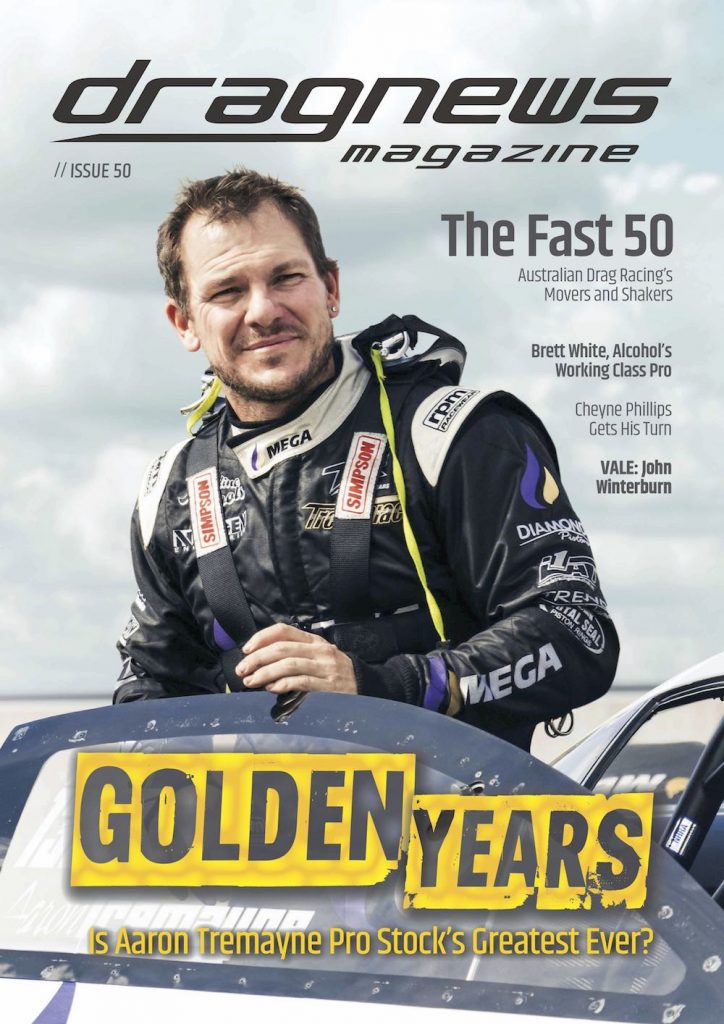 We sold out of our 49th issue and we expect issue 50 to again be tight for single issue sales. Our magazines go to subscribers first, and then we open them up for single issue sales, so if you would like to guarantee you will get a copy, please subscribe.
As well as making sure you get a copy, your subscription helps ensure the continued publishing of Australia's only print drag racing magazine, which has helped tell the stories of hundreds of racers over the last six years.
Please subscribe using either of the buttons below.
Eight Issue (One Year) Subscription – $119 including shipping
Issue by Issue Subscription – $14.95 every six weeks