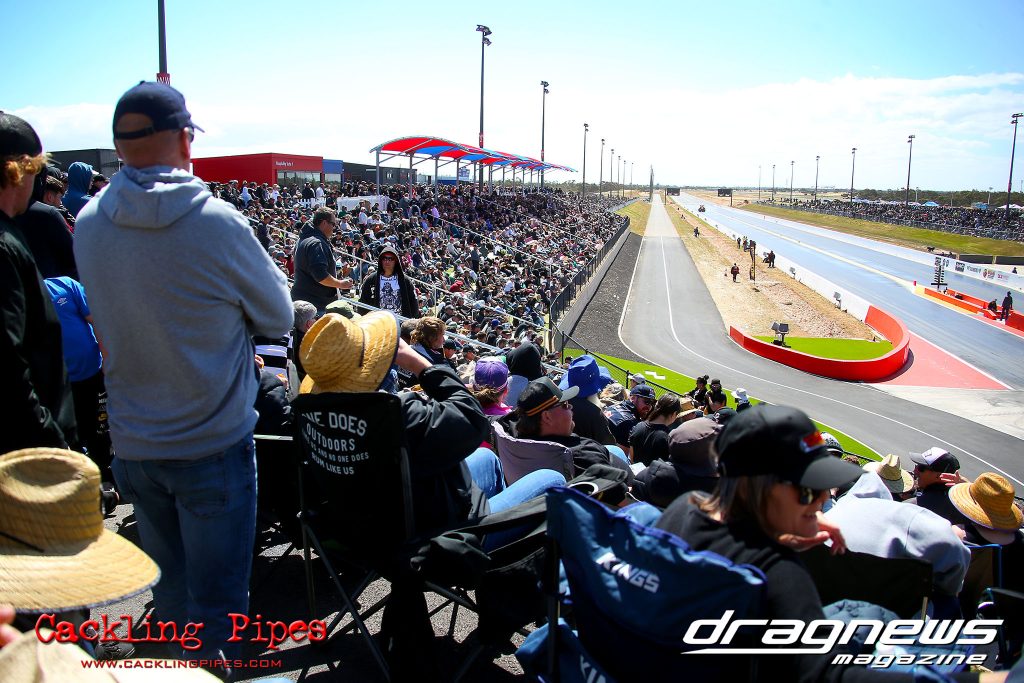 The grand-opening Spring Nationals for Dragway at The Bend, featuring the latest round of the Summit Racing Equipment Sportsman Series, saw more than 350 racers put on a show for a sold-out capacity crowd of 20,532 today.
By the time a weather (wind and dust) shortened on-track program was concluded this afternoon, Warren Smith (Super Gas), Cooper Plummer (Summit Racing Equipment Junior Dragster), Andrew Ricketts (Super Street), Sean Ricketts (Modified Bike), Tony Miskelly (Super Sedan), Simon Barlow (Modified) and Darren Saliba (Top Sportsman) had claimed the Decoglaze Glass Splashbacks Top Qualifier Medallions today for their respective brackets.
Racing for all the Summit Racing Equipment Sportsman Series brackets will commence tomorrow (Sunday 22 October) from 9.00am.
South Australia Cooper Plummer said he was loving being able to get on the track at Dragway at The Bend.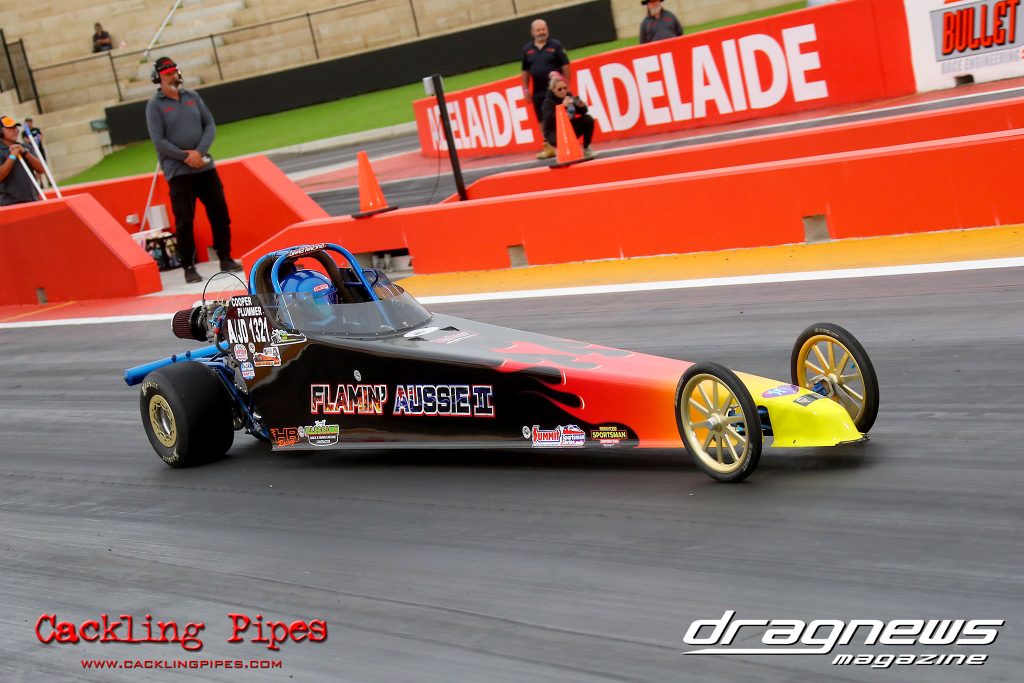 "It is just amazing," Plummer said.
"I love being able to race in my own side of Australia, it just feels so natural, I feel at home, and everything is just flowing.
"To be able to top qualify at an event this big too is just brilliant, I am really happy and it feels amazing. Now we look forward to racing tomorrow."
Sean Ricketts has never travelled further for a racing event and said the new facility is top class.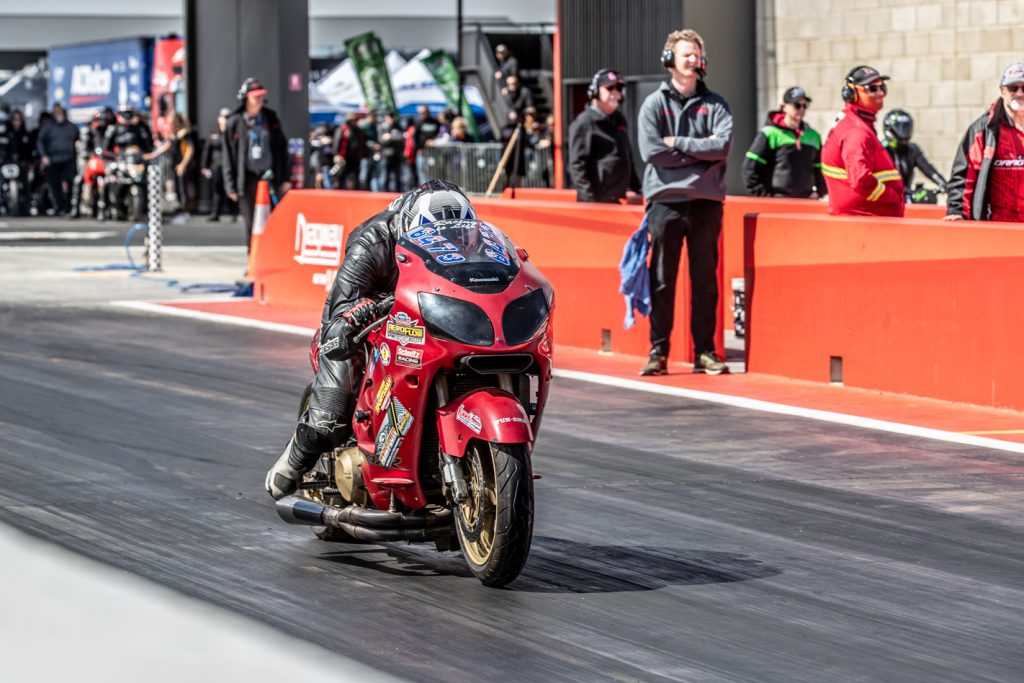 "The track and the facility here is top class to run at, I have really enjoyed the runs we got ot have, and it is a great thing for our drag racing community to have this track in South Australia," Sean Ricketts said.
"There are trying conditions for sure, but my bike has run really well straight out of the trailer, and I got used to the tree pretty quick. The only thing I am wary of is my own mistakes, which cost me last time in Mildura!
"The crowd here today was amazing, and they couldn't get enough of it, hopefully we can put on a good show for them tomorrow."
For Andrew Ricketts, the top qualifying result was a pleasant surprise.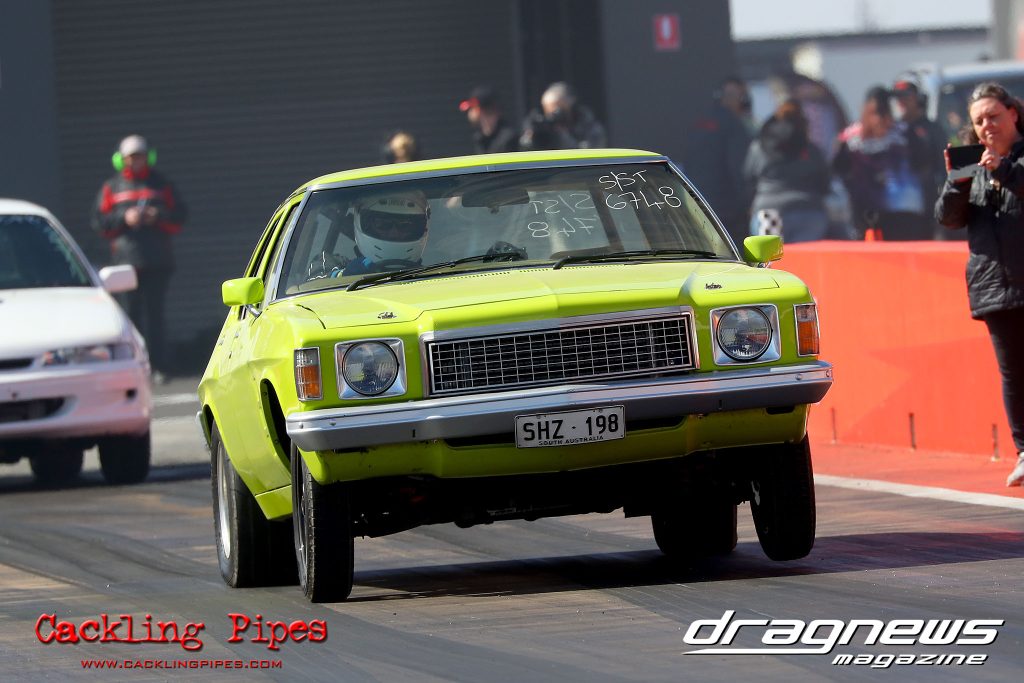 "I am very happy with this, very, very happy," Andrew Ricketts said.
"The track and the officials and the way they have done everything has been great, they have been all over the clean-ups and the track prep has been great.
"My car has run the best it has ever run here today, and we have had to detune it a bit to make sure we don't break out in racing tomorrow.
"All in all, it has been a fantastic day – everything is great and I am looking forward to tomorrow."
The Spring Nationals action, including racing for the Summit Racing Equipment Sportsman Series, will continue tomorrow (Sunday 22 October) at Dragway at The Bend. For event information including updated schedules, entry lists and more, as well as tickets, please visit www.thebend.com.au
For more from ANDRA, visit www.andra.com.au