Lucas Green in his Chucky inspired Toy Gory has completed a busy off season and intensive testing regime in readiness for the 2021/2022 drag racing season at Perth Motorplex.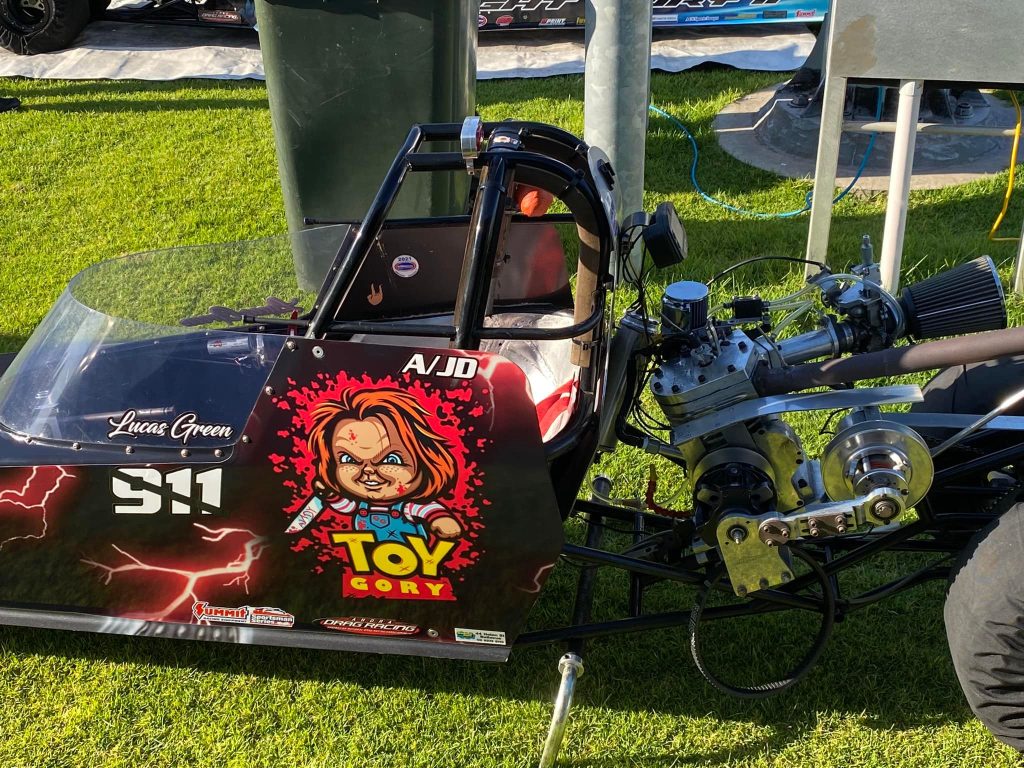 During the off season, the car has been refreshed. With thanks to Mike Naylor the blackout feature on the rims was completed, the A-engine was checked over and fitted, and a new evacuation tank was fitted with hoses and fittings from Summit courtesy of the contingency program. Also, many thanks went to Lauren at Black Magic Race Cars for some small repairs on the body and weight mounting options.
"Pre-season testing netted consistency however the A-engine responded differently to the weather, and it took around 15 completed passes to see what difference the weather was making," crew chief Doug Green said.
"Speaking with Mike Marriot we got a further understanding on water grains and its impact. This set us right on the money with prediction of ETs."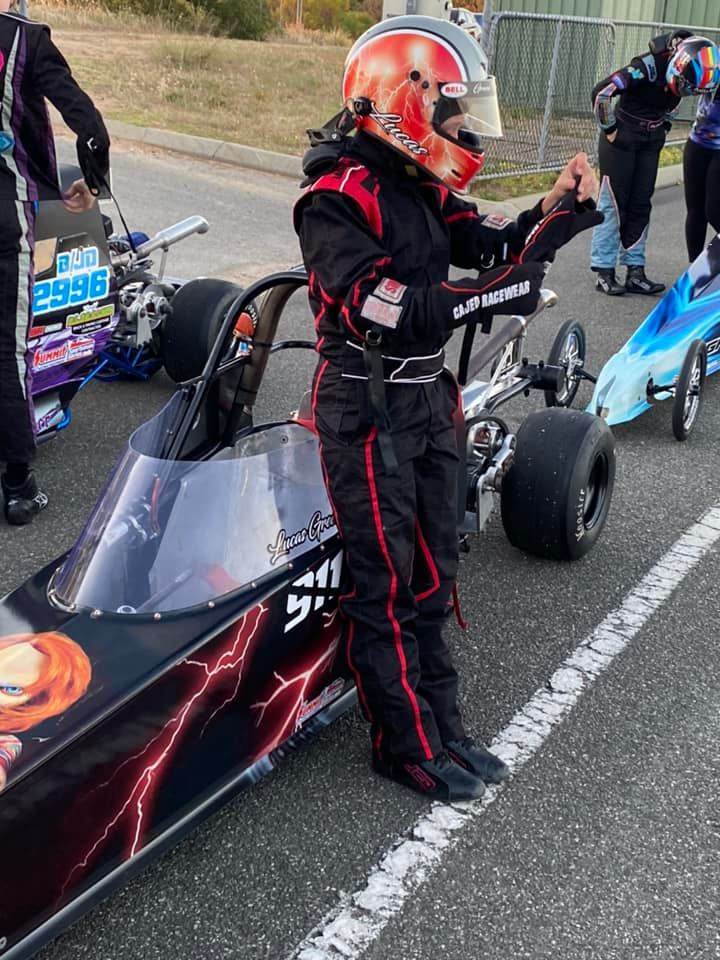 Ever-smiling team drive Lucas beamed, "We went to the PowerPalooza trying to get our dial-ins sorted. Whilst my reaction times weren't perfect, we were happy with our dial in consistency. Round one was 8.100 on 8.10 and the B-Final we broke out with an 8.072 on an 8.08. Now I just need to fix my reactions."
"The new engine is faster and more fun but easier to race. I'm really looking forward to racing against everyone again. We are lucky to have three seasons left so we can get used to the car and have some fun this season."
Green Family Racing is excited for the forthcoming season. With 19 teams looking to race it's going to be tough, but the sport breeds champions with the right attitude and maturity to race with fun but competitively – every round win is well deserved.
The team would like to thank their sponsors: Riverside Mechanical, BL and SG Lake Brick Carting, Cajed Racewear, ACS Images, ADR Engines, and a big sing out to new sponsor WA Suspensions for coming on board this year.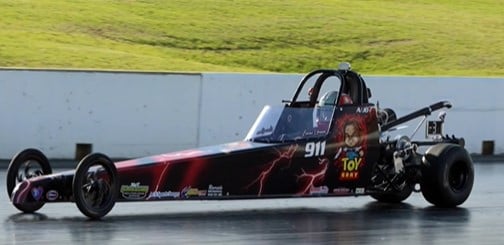 https://www.facebook.com/Green-Family-Racing-889187484622498