Try Drag News Magazine for free! We'll mail you a copy of our current issue 51 at no cost (Australian postage only) for you to enjoy.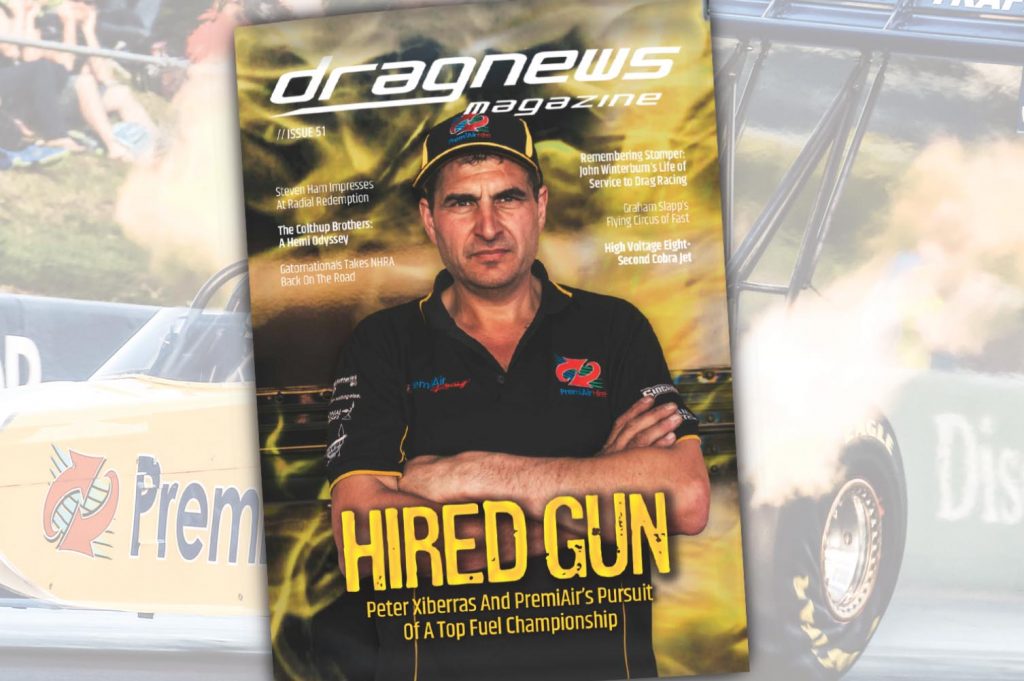 If you like it, then your subscription will automatically process ($14.95 every six weeks – that's a $1.00 discount from buying single issues by the way) and you can look forward to receiving each new issue of Drag News Magazine in your letterbox. Or if you don't like it, then you have the option to cancel the subscription before there is any charge.
Drag News Magazine is a 64 page magazine with minimal advertising, printed in Australia and featuring great Australian drag racing stories.
Use the 'Subscribe' button below to get your free issue of Drag News Magazine. You have one month to decide on if you want to keep the subscription active – we are sure you will want to!
Note: No Paypal account needed! Just select the 'Pay with a card' option on the next screen.