Queensland racer Neil Murphy spent his lockdown biding his time, as he patiently waited to test a new suspension system installed aboard his Comp Mustang.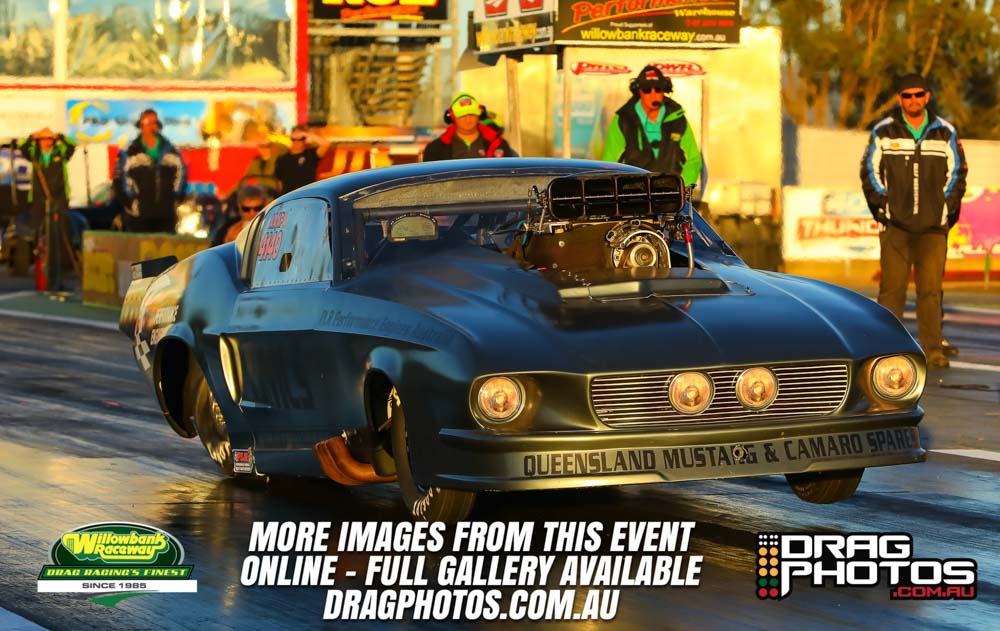 Murphy completed the switch from a ladder bar to four-link in March but he was unable to try out the changes when Willowbank Raceway was closed due to that pesky virus.
But last weekend at Willowbank Raceway, Murphy was finally able to load up the trailer and head to the track, where he was impressed by the potential seen so far in the Mustang's suspension.
"Things look promising and with only two hits we have improved the 60 foot times by two tenths all ready," he said.
Murphy admitted that the time out of the seat made it difficult to compare the two suspension varieties in terms of feel, but the proof showed in the numbers. He was assisted on the day by Pro Slammer points leader Steve Ham.
"Due to the long break I forgot what it felt like before. But from what I do remember it's a lot smoother off the start line and gives more kick in the seat. The track was not really there so we did not get the runs we would have liked but we did get some data."
Murphy has some big plans for the Mustang, which runs under the AA/Altered Production Automatic designation in Comp eliminator.
"It's only 71% over drive, but we are aiming to own the national record. With the sixty foots now being in the 1.0s and the car running an eighth mile time of 4.2 at 178 mph with a pedal and early shut off, the number are looking nice. We just need to play with the tune now and a little more with the four-link and all going to plan the car will perform.
"A big thanks to my crew and to Steven Ham – this man has a world of knowledge."