David Mills notched up an early record for the new Sydney Dragway track surface taking a chainsaw to the national aspirated rotary record.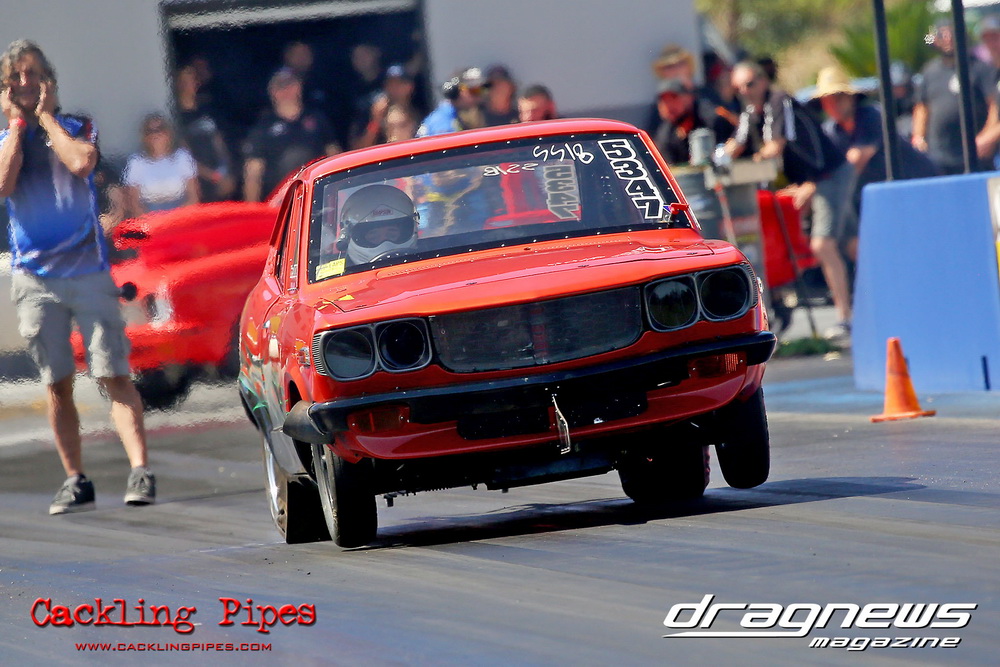 There is no sound quite like a ear piecing rotary – that is not sucking on a turbo – at insanely high RPM.
Out of Mazsport Racing's shop, Mill's little screaming 20B RX3 running on just the atmosphere provided by Mother Nature punched well above its weight with a 8.57 at 106mph at a recent test and tune.
Check out the run video below courtesy of Madman.