A new grudge racing initiative by Dean Ferris was a huge success at its first outing last weekend at Willowbank Raceway, where Jason Seng took home the winner takes all $5000 cash prize.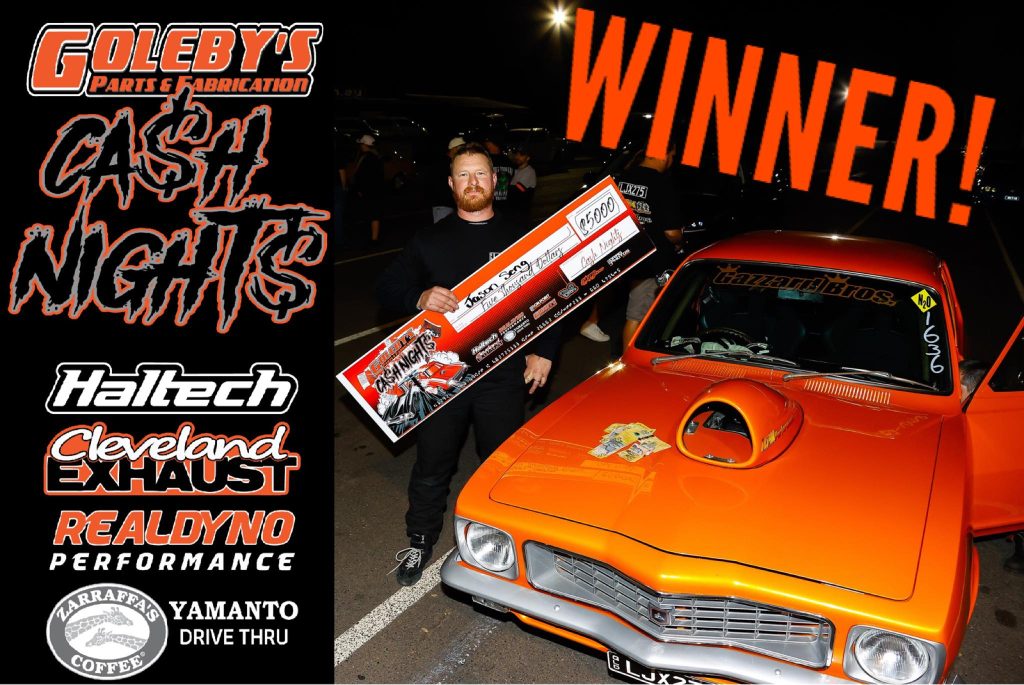 Grudge racing is radically popular right now overseas and has seen it slowly infiltrating the Australian scene with Powercruise Lights Out and Grudge Kings events. Goleby's Cash Night debuted at Willowbank Raceway on the weekend with simple rule set. Racing was over the 1/8th mile, for 20 entrants on a $250 buy-in, with the winner taking home $5000.
There is no qualifying, test runs, or even time boards, it is a pro tree heads up start, first to the stripe wins, with pairings decided on a chip draw. This event was open to street registered cars on radial tyres no bigger than 275s, but future events could have different class rules for variety.
The night was a raving success with Chris Diggles bringing his unique commentary style and Import Media live streaming the event. At the end of the night Jason Seng had the cash in his pocket with his nitrous Torana, outdriving his more fancied higher horsepower blown and turbo opponents.
Check out the video by Drag Photos.
Ferris is hoping to build on the success of the first event by expanding the classes, racers numbers, buy-in, and venture to other tracks.
You can follow Goleby's Cash Nights on Facebook here: https://www.facebook.com/Disco-Deans-Cash-Days-107679884980522