A tumble in his altered several weeks ago hasn't held Nicholas Wroe back from racing at what is shaping up to be an outstanding 47th Goldenstates Championship this weekend at Perth Motorplex.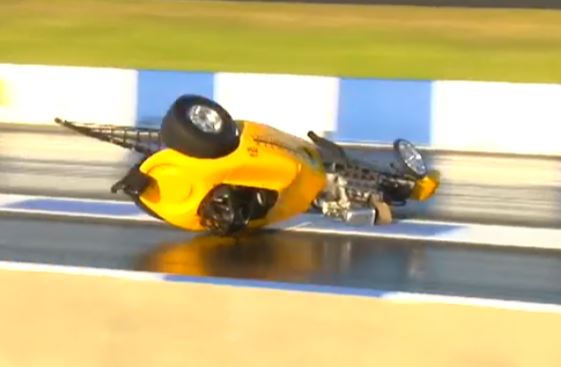 Competing at the recent PowerPalooza event the Wroe's Bantam bodied Thornlie Automotives Racing altered drifted out of the groove before the tyres bit and flipped the machine upside for a very long slide into the breaking area. Wroe was a bit sore but climbed out relatively unharmed from the incident, before wasting no time to get the altered repaired.
The chassis headed to Black Magic Race Cars where the repairs and some modifications were carried out. The front end has now been changed from a strut suspension to solid mounted, along with lengthening of the wheelbase 12". The top protective bar of the roll cage did its job well in protecting Wroe but needed to be replaced due to wearing down the wall of the tube during its slide.

This allows Wroe to be back competing this weekend for valuable Summit Racing Equipment Sportsman Series points at the Perth Motorplex.
Click here for an alternate view: https://fb.watch/9u-etvwniK/