Queensland's Chemical Warfare Funny Car team have landed a sleek new Dodge Charger body to replace their confettied Chev Monte Carlo.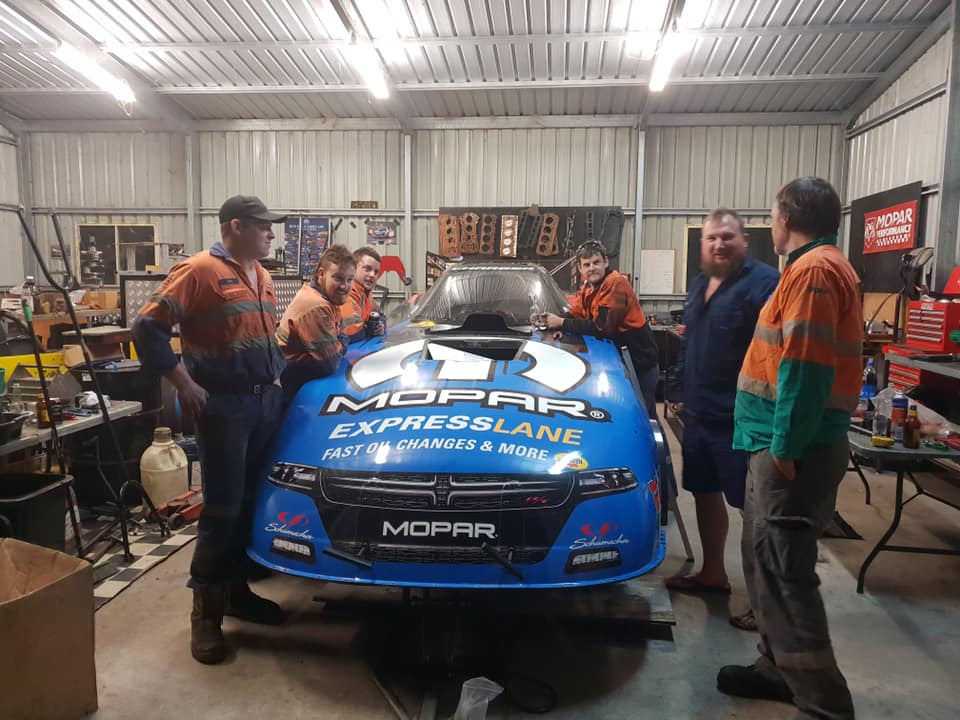 A spectacular explosion on the start line of Perth Motorplex in 2019 left little of the previous body to salvage, apart from shards of carbon fibre.
Team owner Rod Bailey has been pursuing his Funny Car dreams for two decades now and wasn't about to let this stop him and so a new body has now arrived to get the team's main car back in action.
Chemical Warfare crew chief Bret Ehemer said the ex-Matt Hagan Dodge Charger body was much lighter than the Monte Carlo, along with its next generation aerodynamics.
"Don Schumacher gave us an amazing deal just to help us out," he said. "We established a bit of a connection with them, mainly for parts, when we raced Vegas and Pomona in 2016, while Tim Wilkerson remains our mentor and main helper."
The team are currently modifying the body to suit the different clearances of their chassis, along with giving it a whole new mounting framework on the back.
FREE TRIAL OF DRAG NEWS MAGAZINE – CLICK HERE