With very little in the way of on-track action right now, Jim Read Racing stepped up to the plate for drag racing fans on Wednesday night by live streaming a warm-up and then answering questions.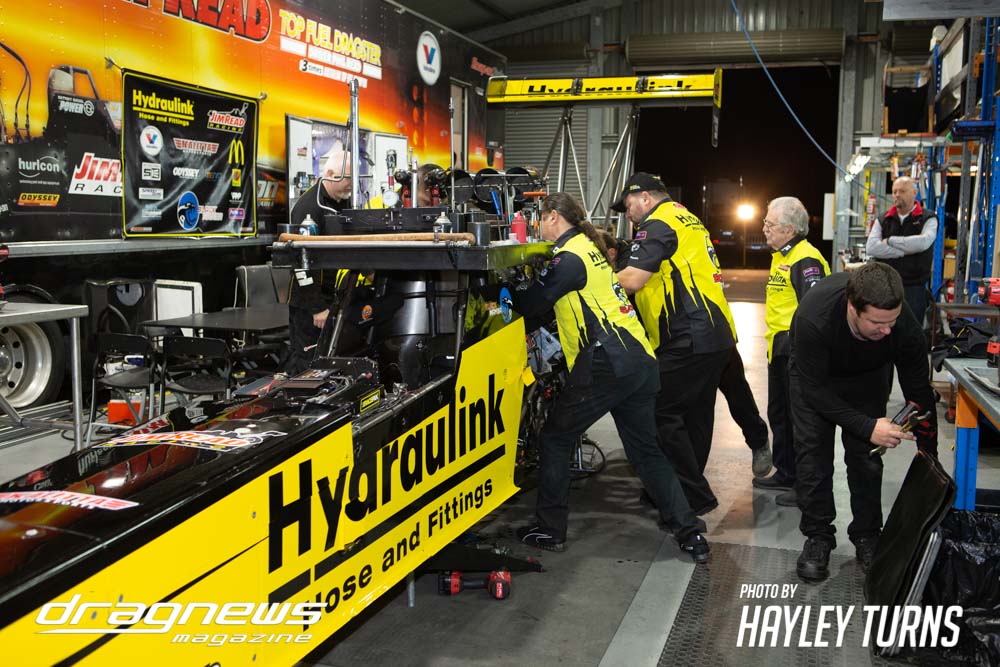 The professional night was anchored by Supercars TV producer Nathan Prendergast and host Chad Neylon, as driver Phil Read and crew chief brother Bruce whomped the throttle a couple of times before answering some questions from fans.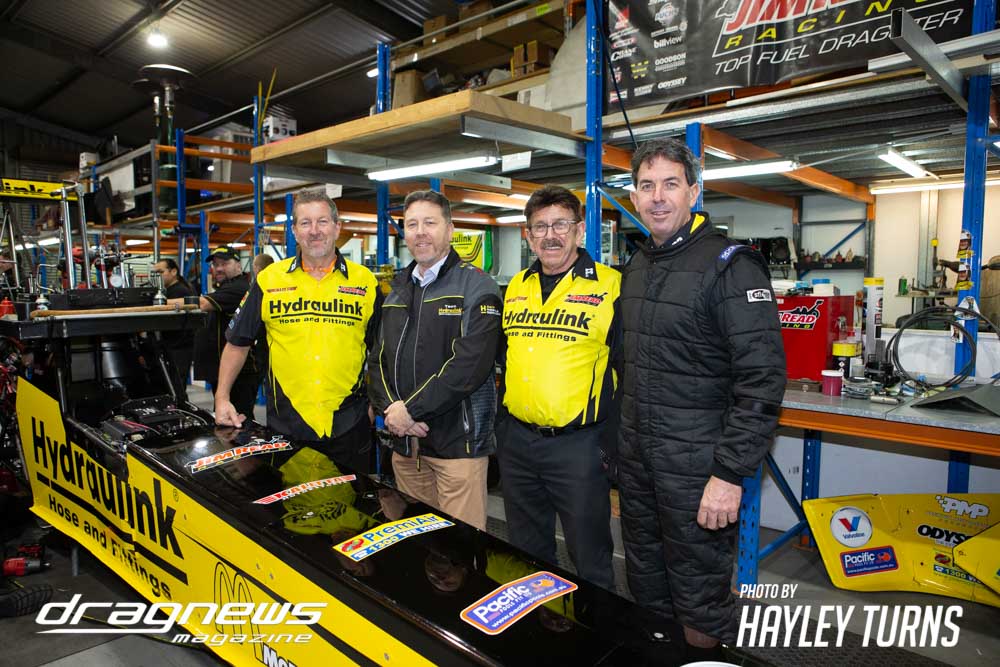 The team actually doesn't warm their Hydraulink dragster up at the workshop that often, preferring to leave the noise to the track, with Bruce saying it is only a couple of times a year they will let the 'Black Mamba' drink nitro at home.
With over 20,000 views on Facebook so far, it was a creative way for Jim Read Racing to showcase Top Fuel drag racing even as we wait for the return of the 400 Thunder championship.
Hayley Turns from Outlaw Images was there on the night to capture the action! Check out the gallery below, and scroll down further to see the videos from the night.