More new machines have broken cover at Perth Motorplex in the final open test and tune before the season proper begins.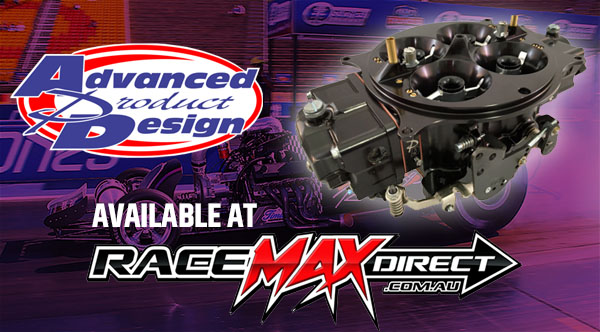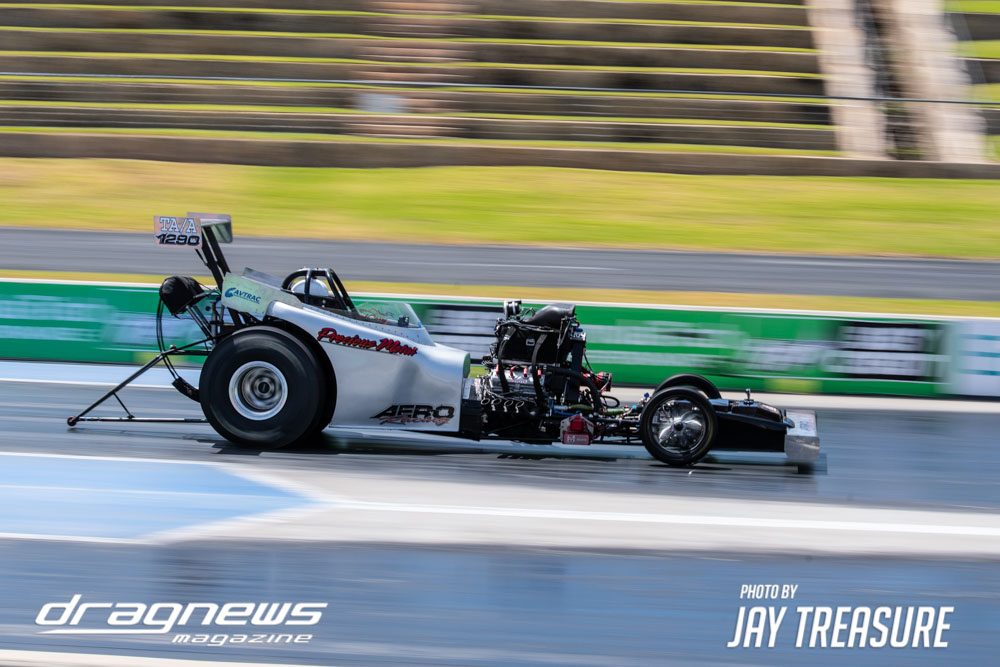 Paul Carey's Toyota V8-powered altered is one of our favourite alcohol cars in the country right now but he had a rough day with a big wheelstand (see the video below).
"Believe it or not we made progress," Paul said. "A $2 bolt shearing in the wheelie bar stopped our day with the big wheelie. It damaged the chassis but we can fix that easy. We have discovered some solutions and will implement those."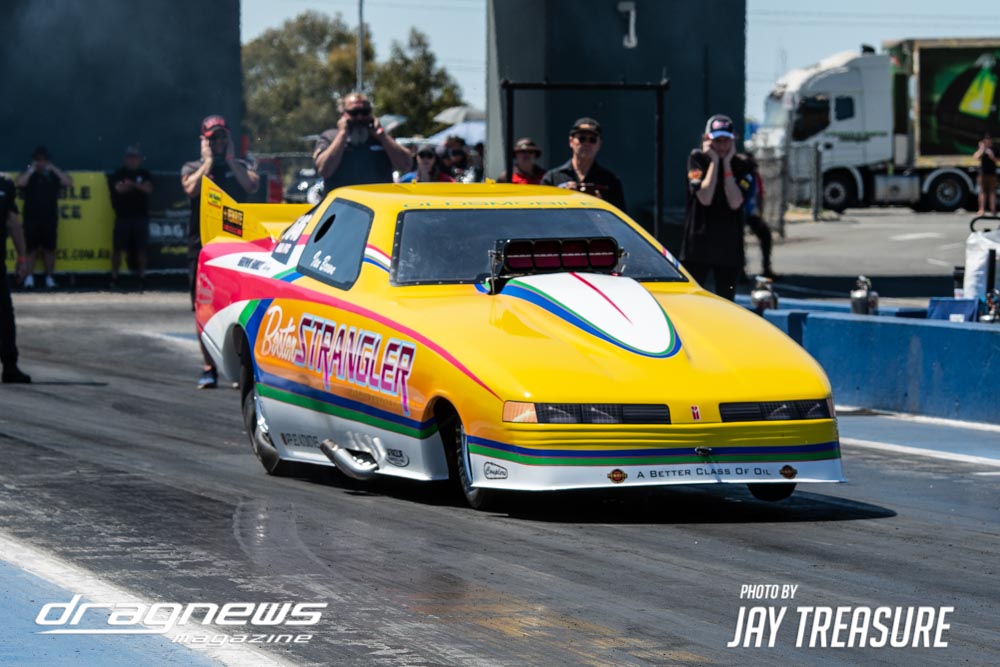 Ian Brown continued licensing in the Boston Strangler, but kissed the wall near the finish line on his last pass, bending the headers.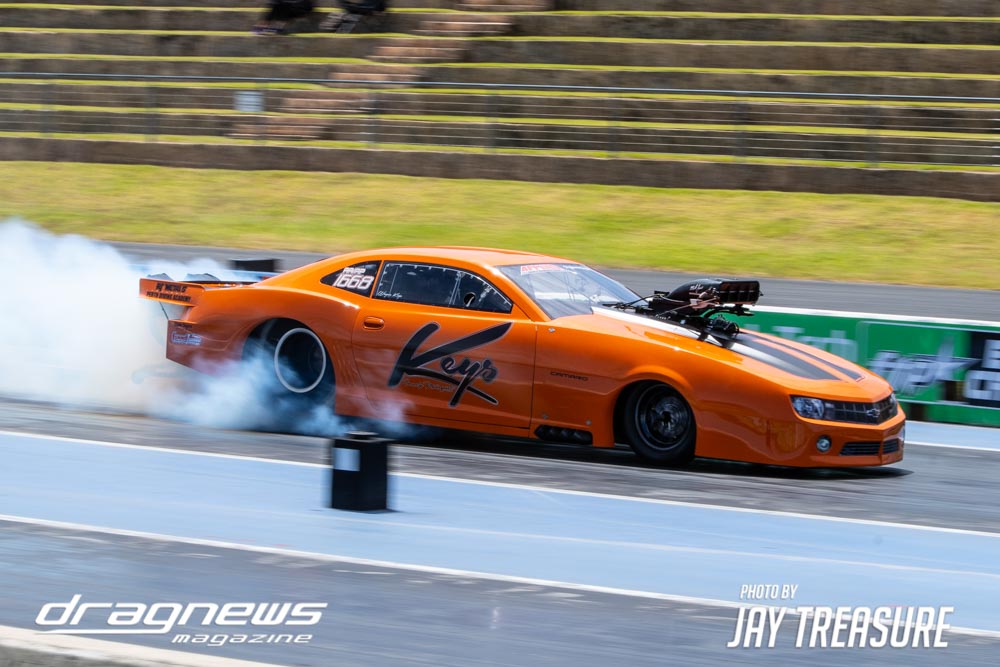 Wayne Keys was testing coil ignition and a four-speed transmission ahead of Power Palooza. Keys will be running in Top Comp once again this season, though even in AA/AP trim he would be competitive in the Summer Slam Series.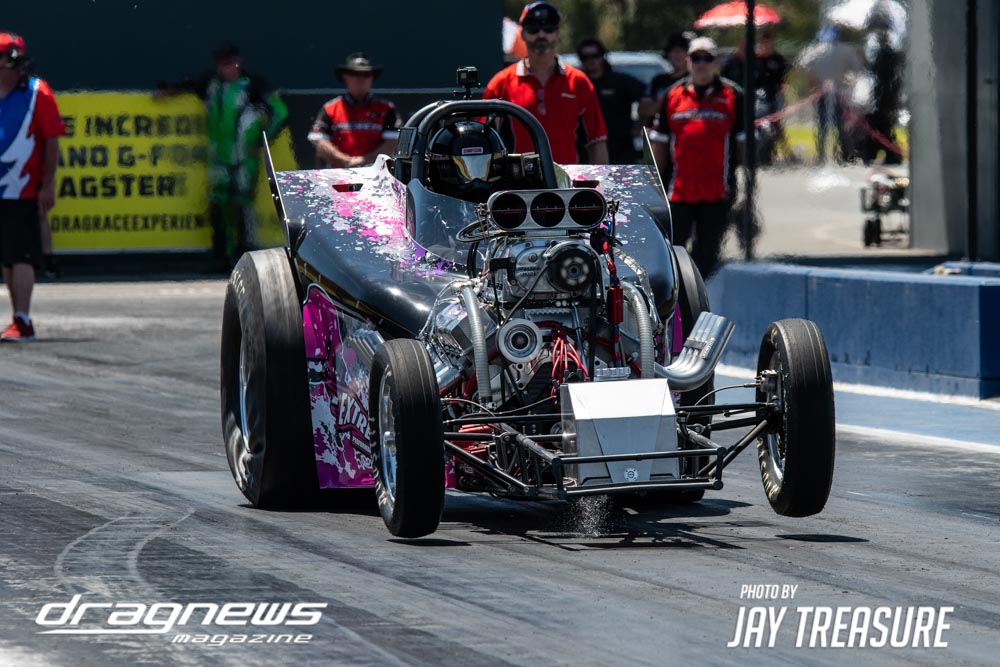 Mark 'Trigger' Grieve had his Modified altered out a couple of weeks ago, but for this test and tune he switched up to the supercharged version!
Ryan Learmonth had a new clutch and a new brake set up he was trying out, and was happy with a set of early shut off runs. Despite the warm conditions Learmonth reported that he was only .06 off his best numbers to the eighth.
Also trying new things on two wheels was Greg Durack. He had a larger turbine housing and re-positioned waste gate.
"All went well first pass, off the gas at two-thirds track for a 7.1, next was a 6.93 and lastly a 6.79, running 32psi of boost," Greg said. "The boost control is much better, so we can now start pushing it along. Good day out."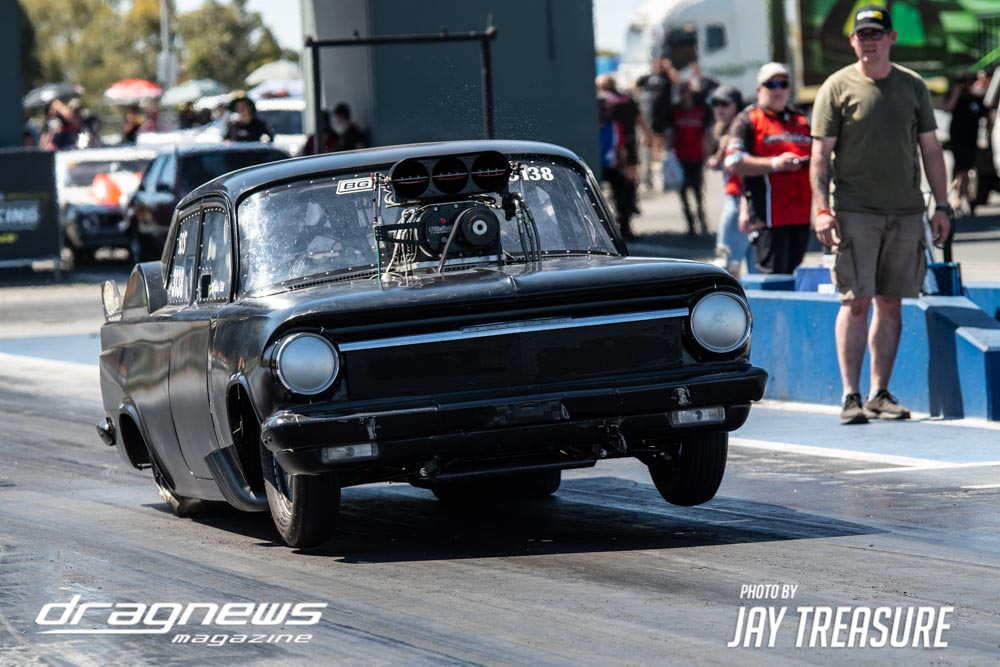 William Barber was on track for the first time with this Supercharged Outlaws Holden EH.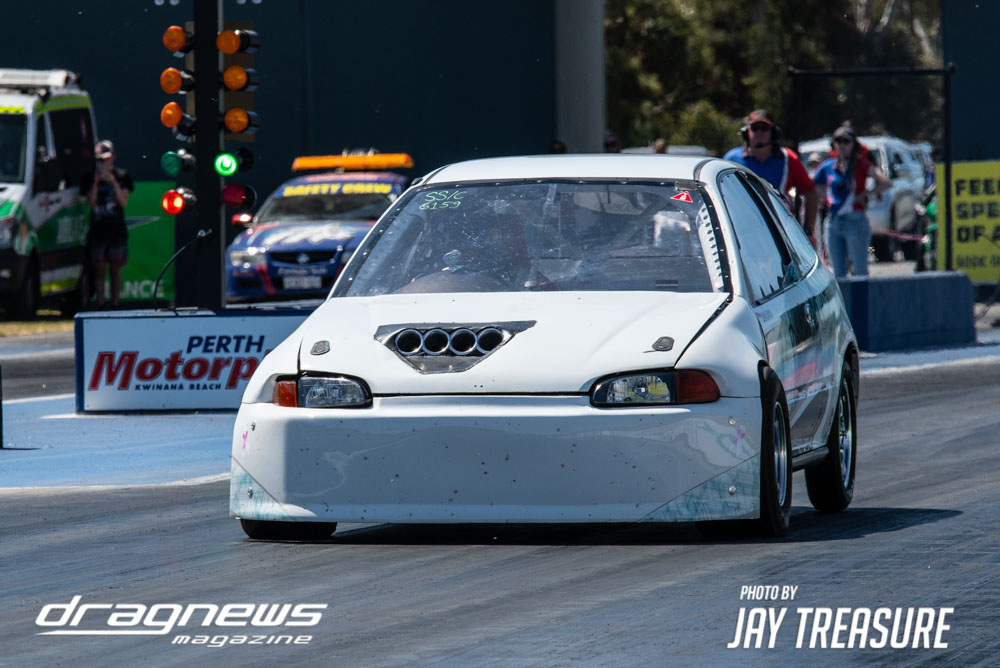 We don't have an ID on this rare Pro FWD-styled car but we wanted to include it because it's something pretty unique out west. If it's you let us know!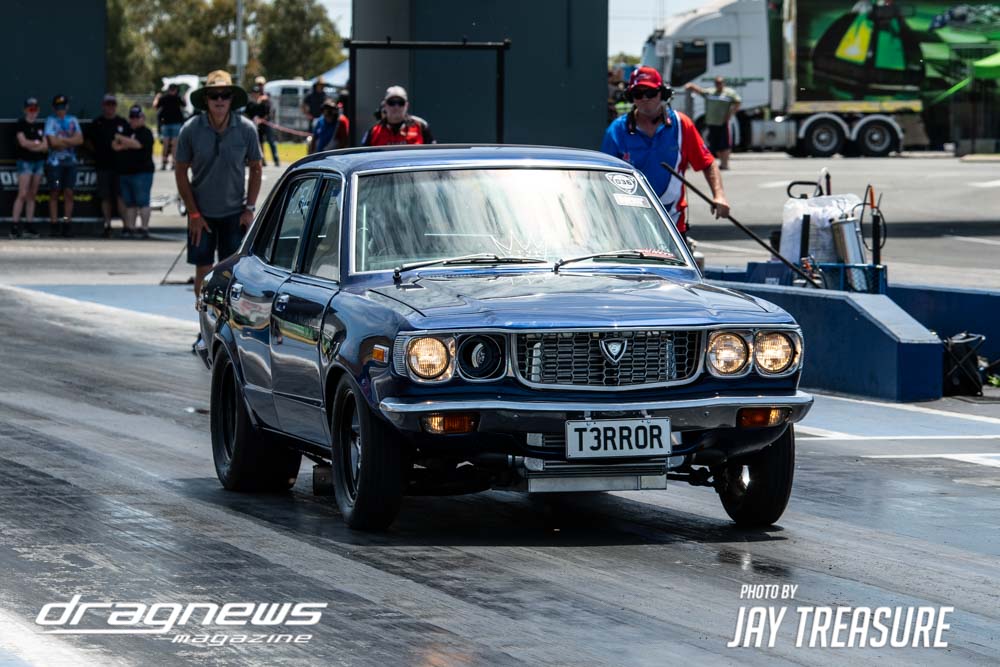 This is Andrew Demler's 20B-powered Mazda RX3, which will be an addition to the Outlaw Radial class this season. He was aiming to get his licence signed off at this event but a slight gremlin got in the way.
"I had a small issue with the parachute lever so I couldn't complete my two full license runs at the end, but that's going to be an easy fix and I will complete those two runs next event I go to," he said.
Thanks to Jay Treasure for the images and Melly Howard for the videos, more in the gallery below!