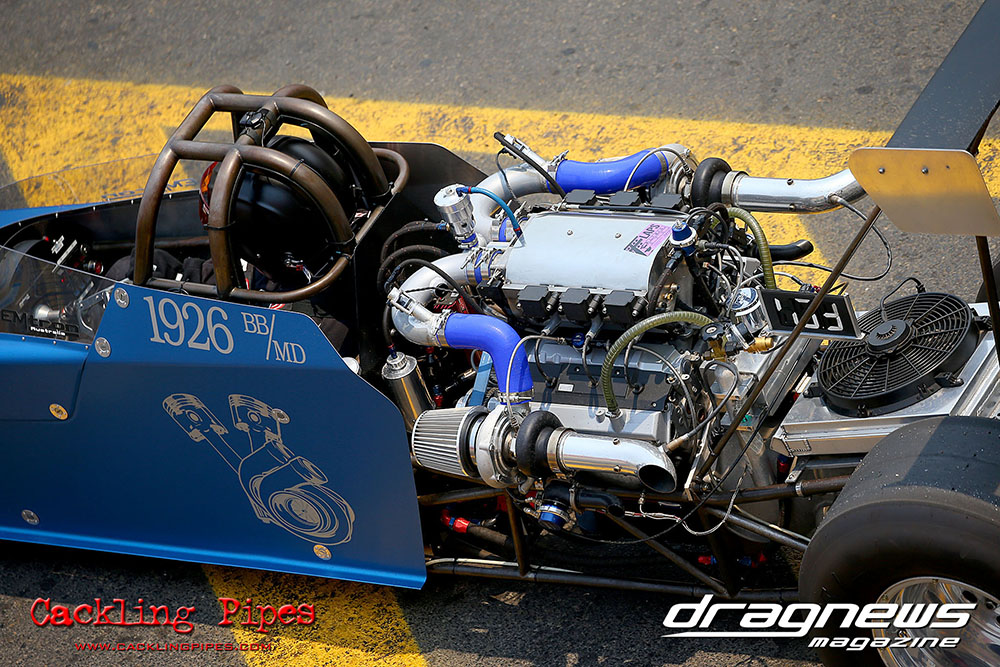 Jeremy Paine has taken a different power-making route in the conglomerate of dragsters and altereds that make up Modified Eliminator, and the COVID-19 break has is providing ample opportunity to improve on the RWP Racing dragster's record-setting performance.
In a landscape of V8 machines, Paine has taken the six-cylinder route, and even with the ever-increasing popularity of RB, Barra or 2JZ six banger combos, the RWP Racing dragster still remains in its own echelon, choosing Nissan's VG30DETT powerplant for motivation.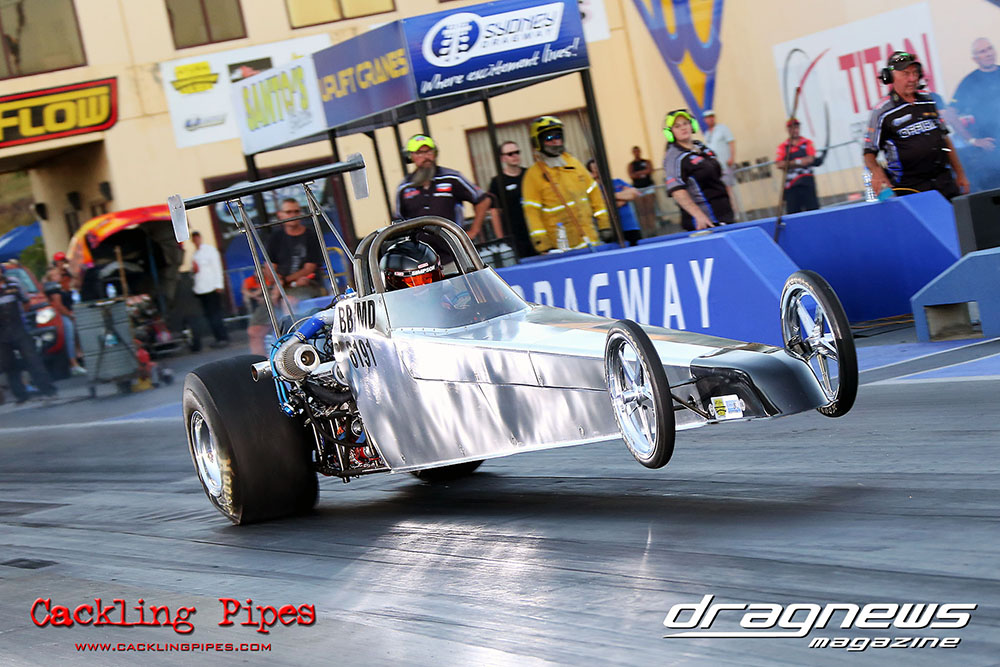 There is a drizzle of Nissan V6 engine combination around in the Australian Sport Compact scene, and the Paine family have dedicated the time with their own engine development to make it work for record setting success.
The dragster was built all in-house, by Jeremy's father Andrew, and is powered by the 3L Nissan VG30DETT V6 which was found in the 300ZX road car. Mated with a Powerglide transmission and 9in diff, the old combination notched up 7.24 and 185mph bests.
But in the search for quicker ETs the team have been working on building a better bullet, and despite a set back will be ready to unleash their latest incarnation when we go back racing at Sydney Dragway.
"We managed one pass on a new motor in early 2019 that torched the head so the original motor got a bit of a freshen up and put back in," said Jeremy.
"At this time Emtron Engine Management Systems came on board and helped us out with an ECU and what a game changer that has been. We also bolted up a set of custom Proboost GTX 3582 turbos."
"We dynoed in October and made 802hp at the hubs on 29psi of boost and tame timing numbers."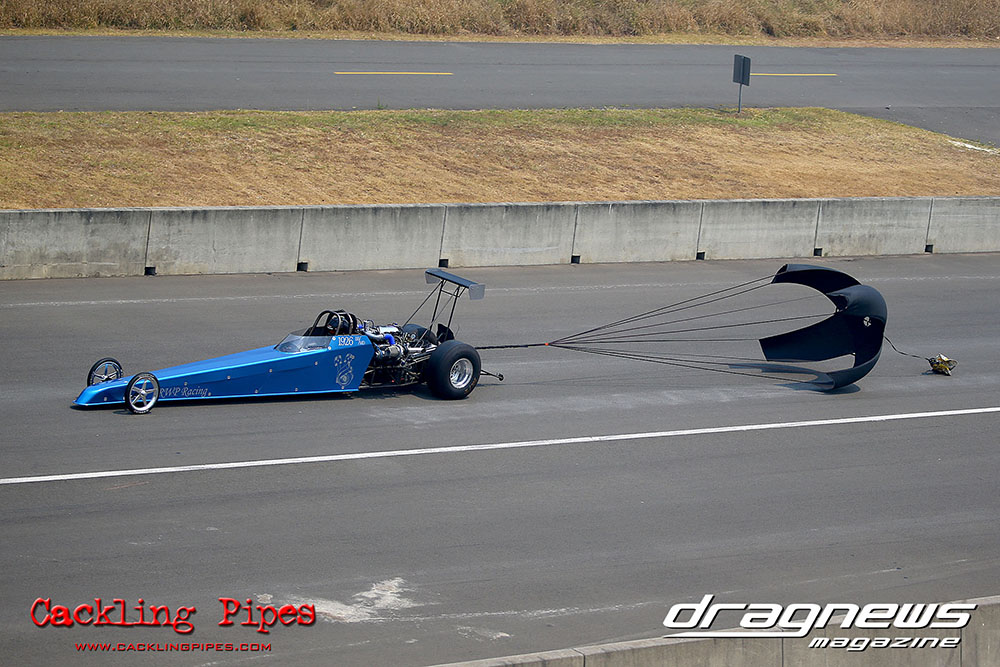 With the current racing shutdown, they went back to putting a new motor together again.
"The difference in the new motor is slightly bigger valves and ported heads. We also dropped compression ratio from 10.5 to 8.5. The plan for this motor is to dyno until I run out of fuel system with the aim to get the car to run a six second pass," he said.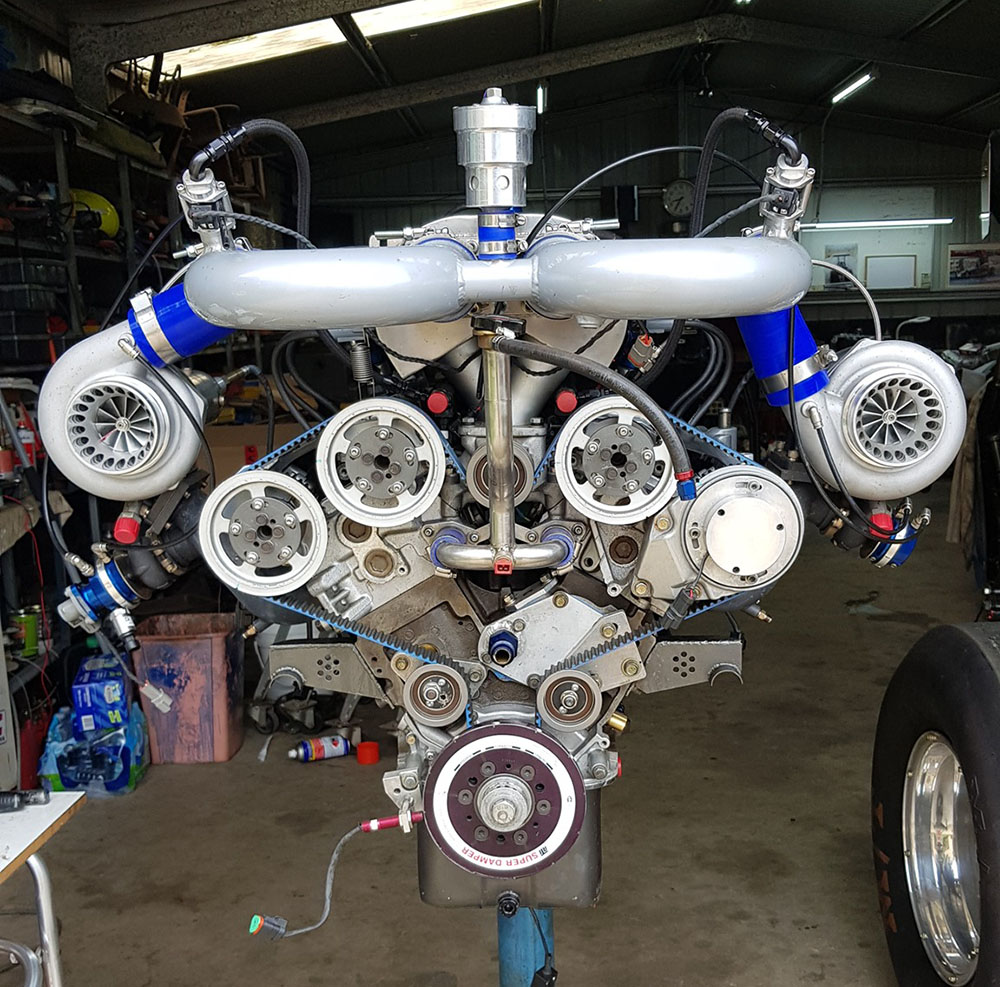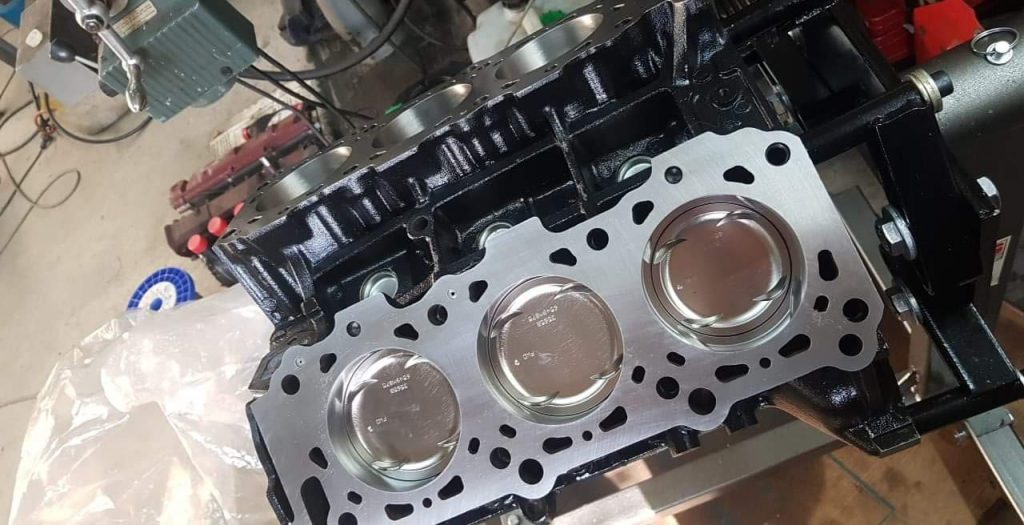 Not done yet, the plan is in the making for the next motor which will feature different heads and another set of injectors.
Jeremy currently holds the BB/MD IHRA National ET and speed records and the track marks at Willowbank and also Sydney he believes when they update them.
Jeremy admits he could not have achieved these goals without outside help.
"One of the most valuable things we have found is finding companies and people that will work with you and because our car is different that can be a bit of a challenge," he said.
"So first I would like that thank Emtron Engine Management Systems for their support and help in upgrading to one of their KV12 ECUs. SDE Torque Converters – Pete is amazing with trying new things to get the converter to work for us. Harrington Autos, Tony took the time to show me how to basically fix and maintain the transmission myself – and any calls he is good for a chat. Also Grant at Proboost for the turbos."
"And I wouldn't be nothing without the family and other racers."
You can follow RWP Racing at https://www.facebook.com/rwpracing