We have been handed log files from Willowbank's Winter Warm-Ups and can up date you on some of the professional racer performances across the weekend ahead of the 2022 Gulf Western Oil Winternationals which is just one day away.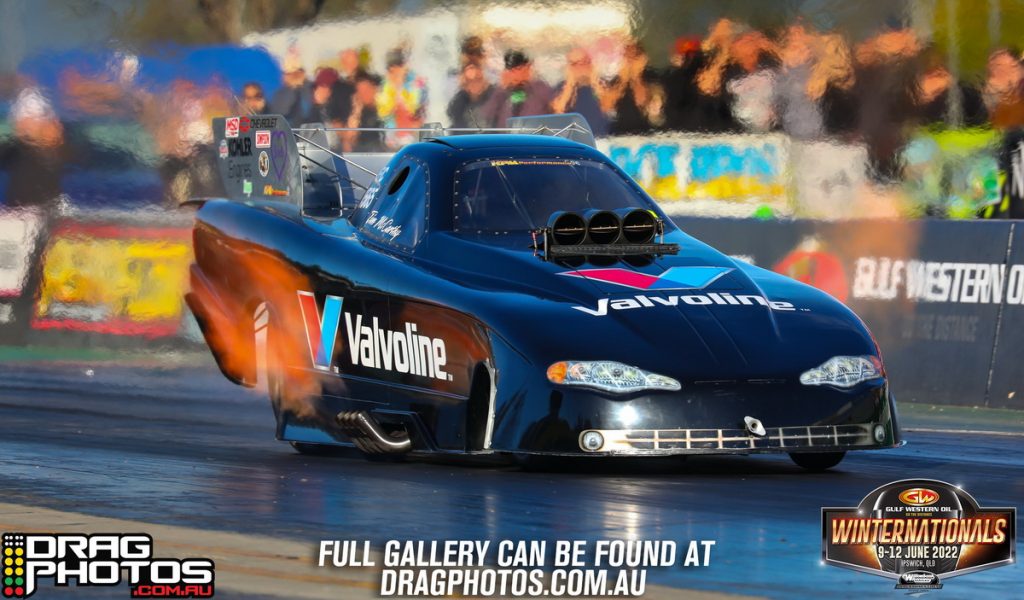 Starting with Top Fuel Funny Car, Tim McCarthy made only the one 60ft launch for a 1.000 short-time.
Much of the attention at the Winternationals will be on Pro Alcohol with the biggest professional field of the weekend.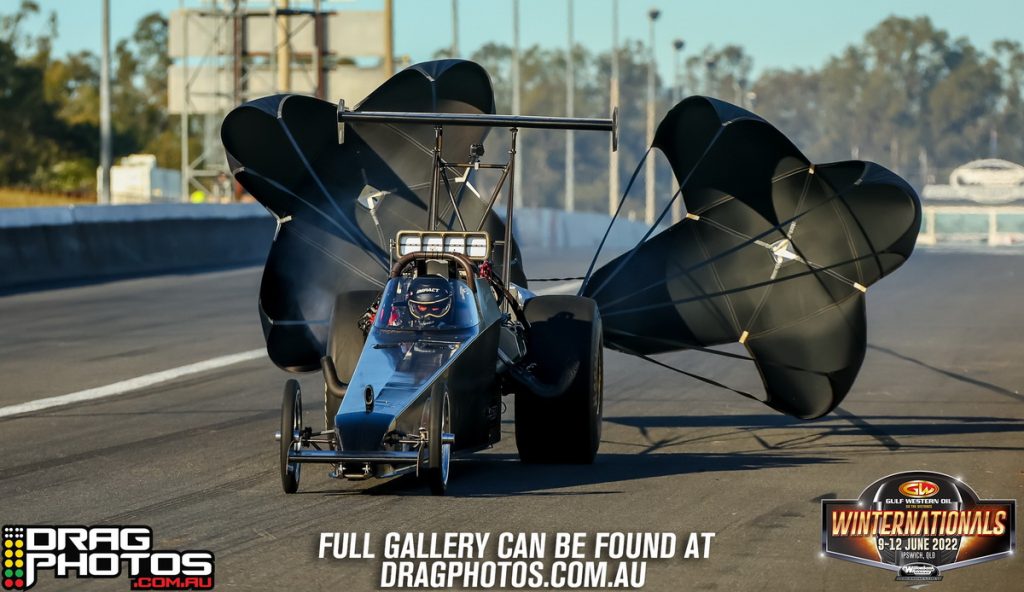 After being out of the seat of over a year, Victorian Cameron Ambesi just kept stepping up over the weekend with new PBs, from a 5.89, 5.80 to finally a 5.72/248MPGH best.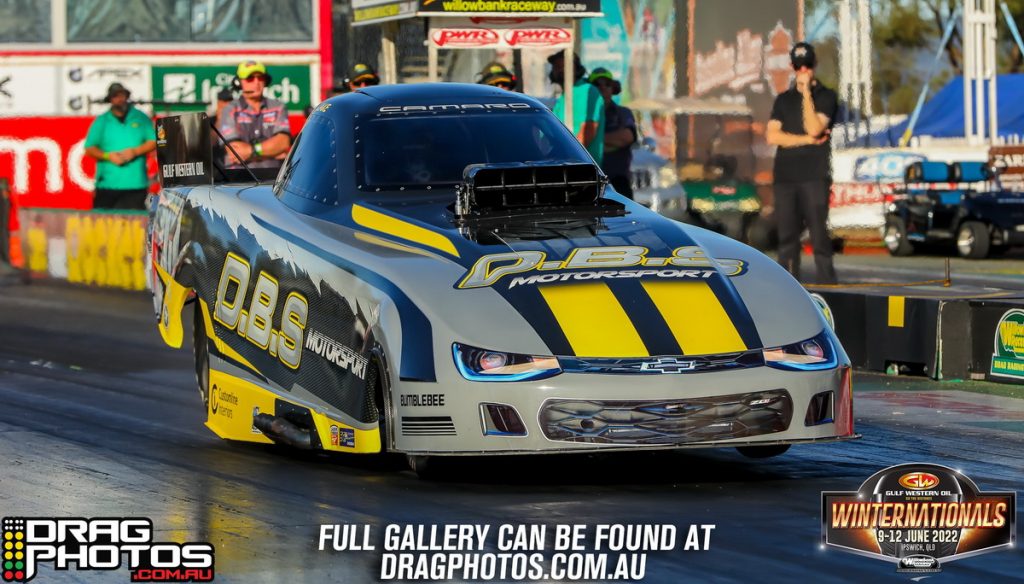 Jake Donnelly is in the game with the quickest numbers of testing, with PB increments Donnelly clicked his best run early still running 5.60 at just 213MPH.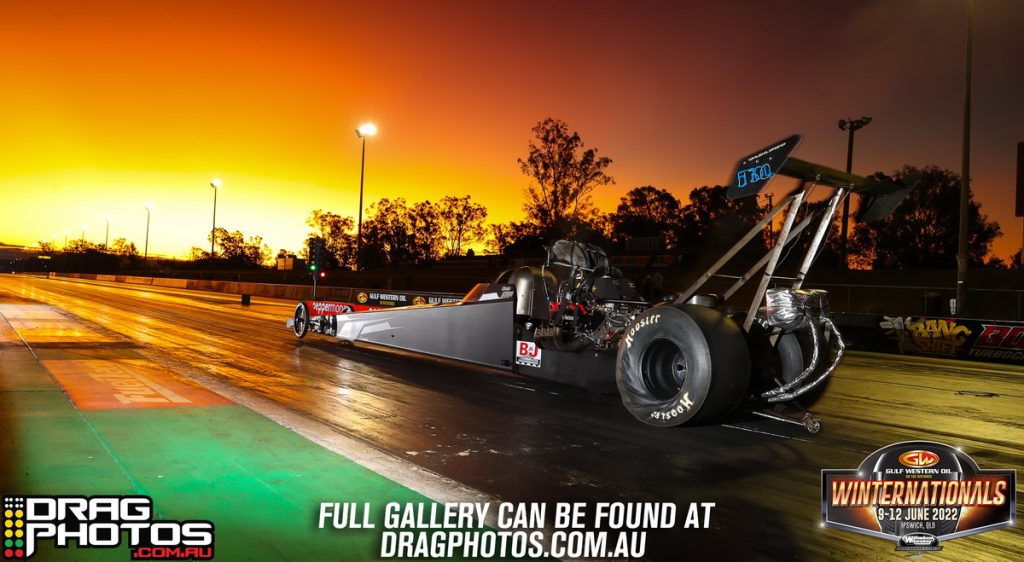 We know the potential of the ex-Noonan Pro Alcohol Dragster of Caan Childs with numbers recorded in the past. Childs is still relatively new to the seat of his dragster, and while still on a learning curve, dropped a 5.82 best for the weekend.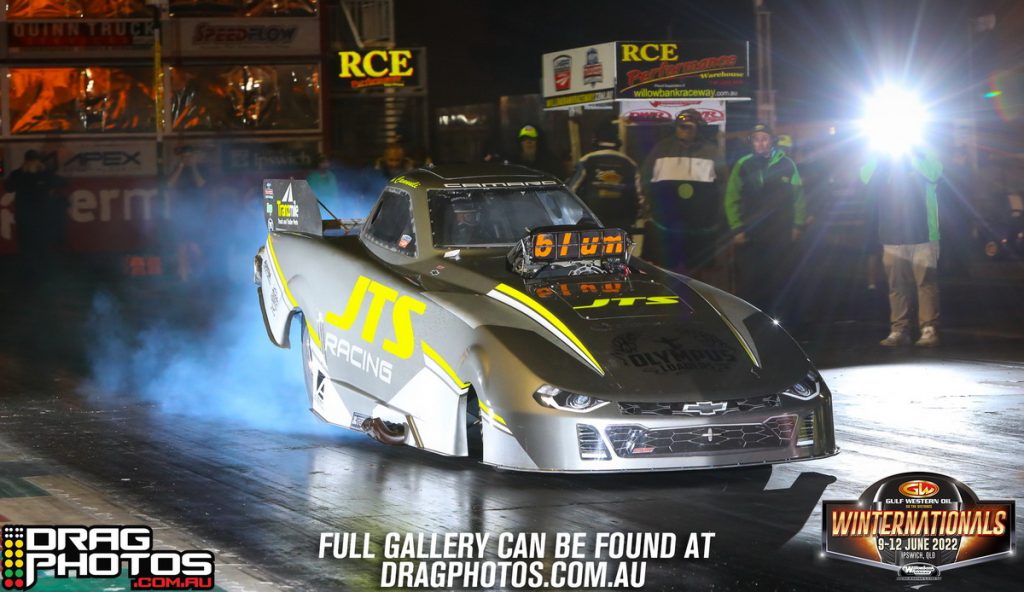 John Cannuli finished the weekend off with a 5.69 once he hooked the JTS Racing funny car up.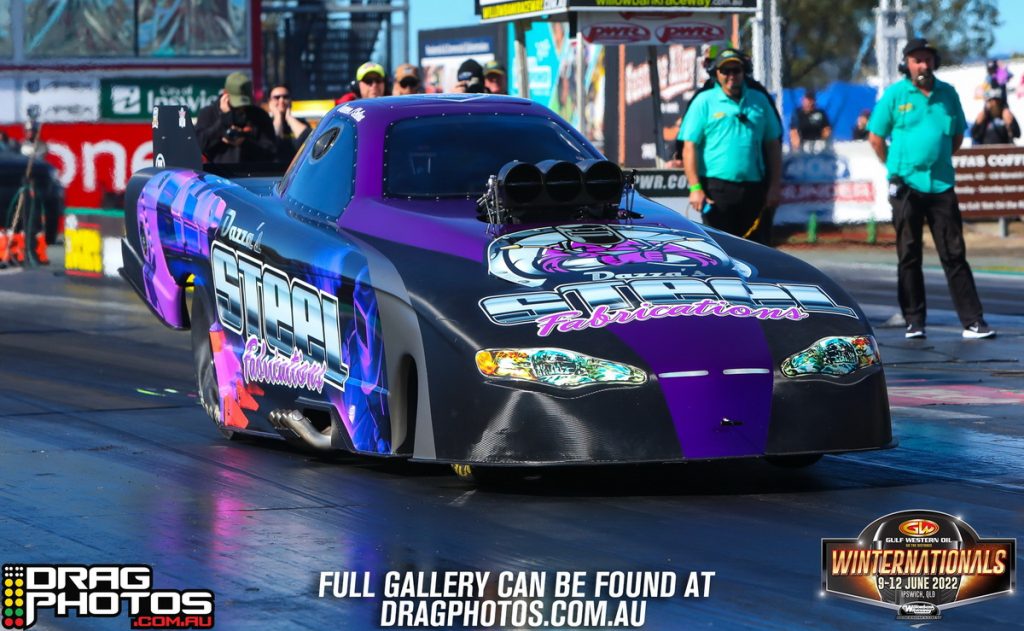 Darren Fry made solid contact with wall at the finish line on his first pass of the weekend, it will be one major thrash for the team if they are to make this weekend.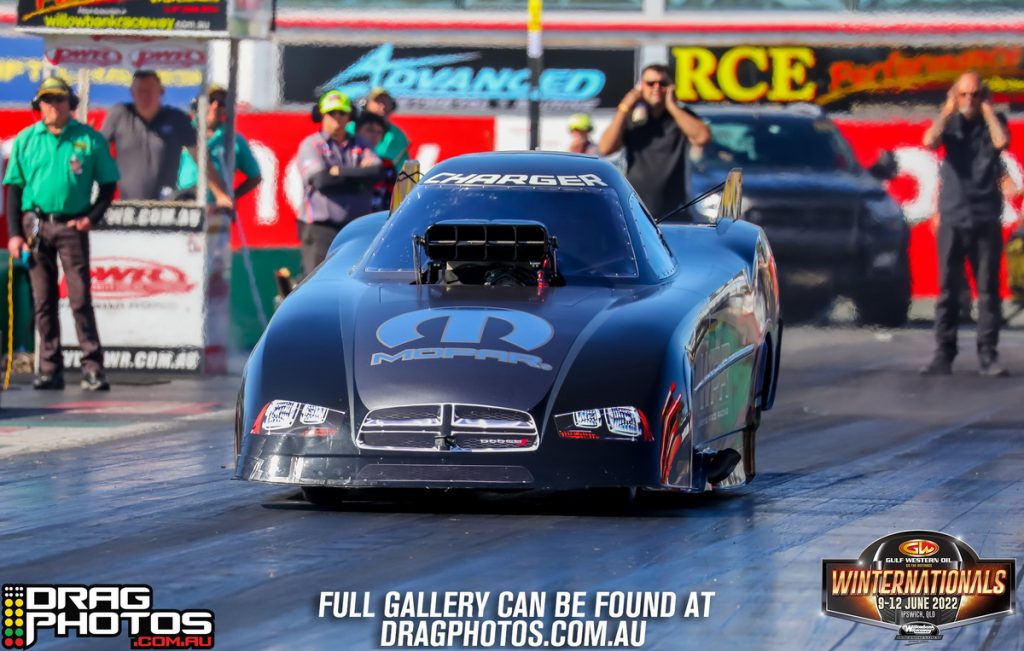 James Horwood continuing his licensing in Pro Alohol and finished with a 6.02 best, however still not licensed, Wayne Price will slide back into the seat for the Winternationals.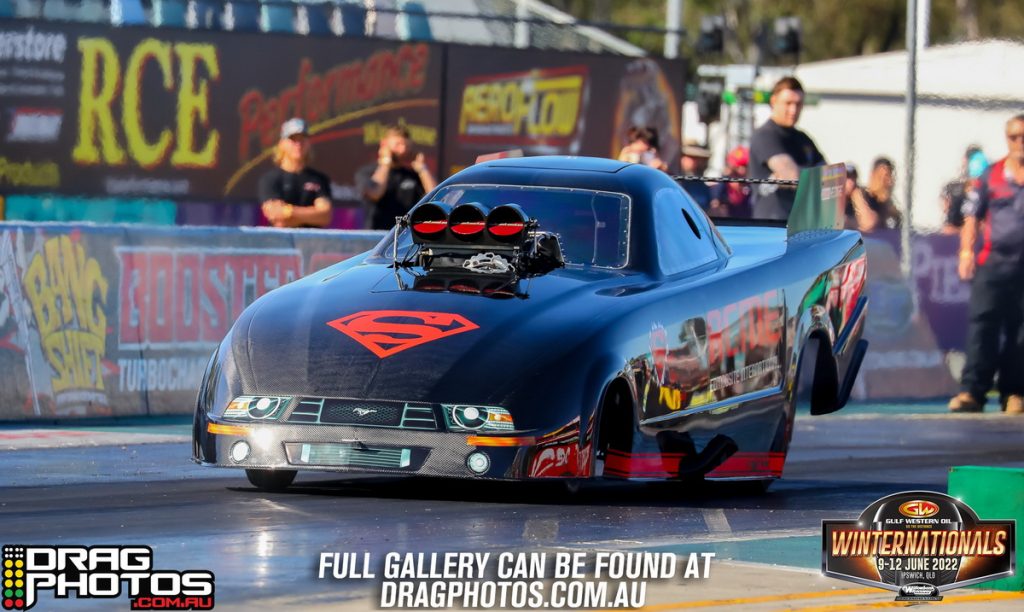 Mark Rowland didn't record any full pulls, while we also saw the debut of Andrew Searle in Pro Alcohol with an ex-Bray funny car. Searle completed a launch and was shut down after the burnout on his final run.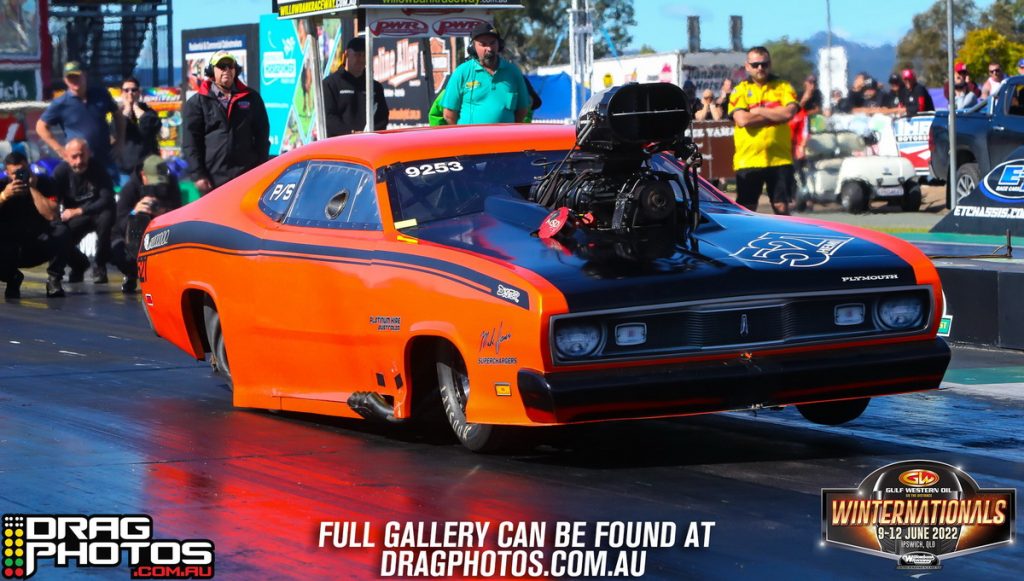 A strong favourite in Pro Slammer will be Paul Cannuli who has debuted in the ex Moits Racing championship winning Mustang. Already on the pace, Cannuli clocked a 5.71/253MPH in his only test hit over the weekend, but still the quickest by a bunch. Cannuli's former stead is now in the hands of Sam Afchal, and has knocked a string of 5.9s with the Duster.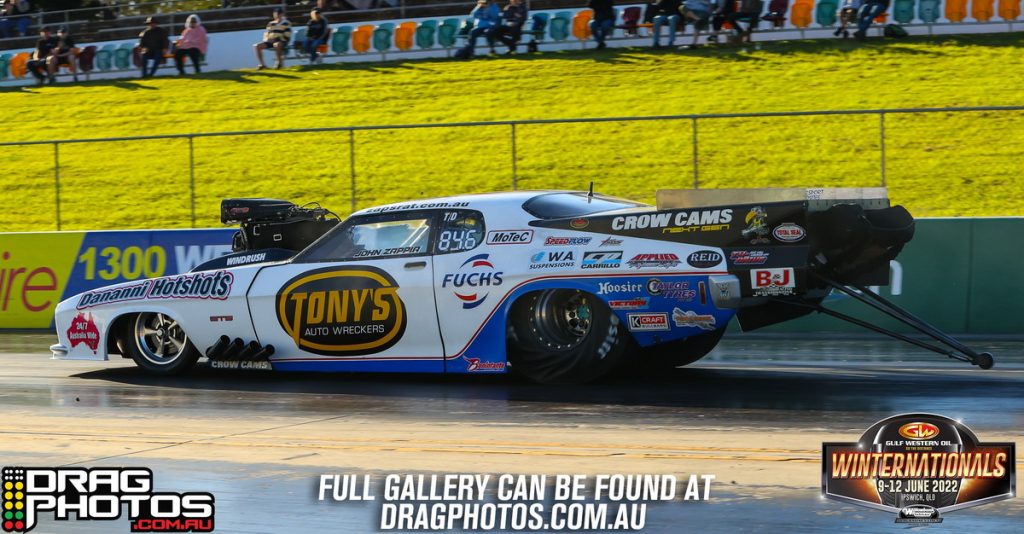 Doorslammer king John Zappia is back on the East Coast for the Winters, but the Monaro couldn't find its sweet spot with a 5.82 best run, but you know Zappia will still be the one to beat.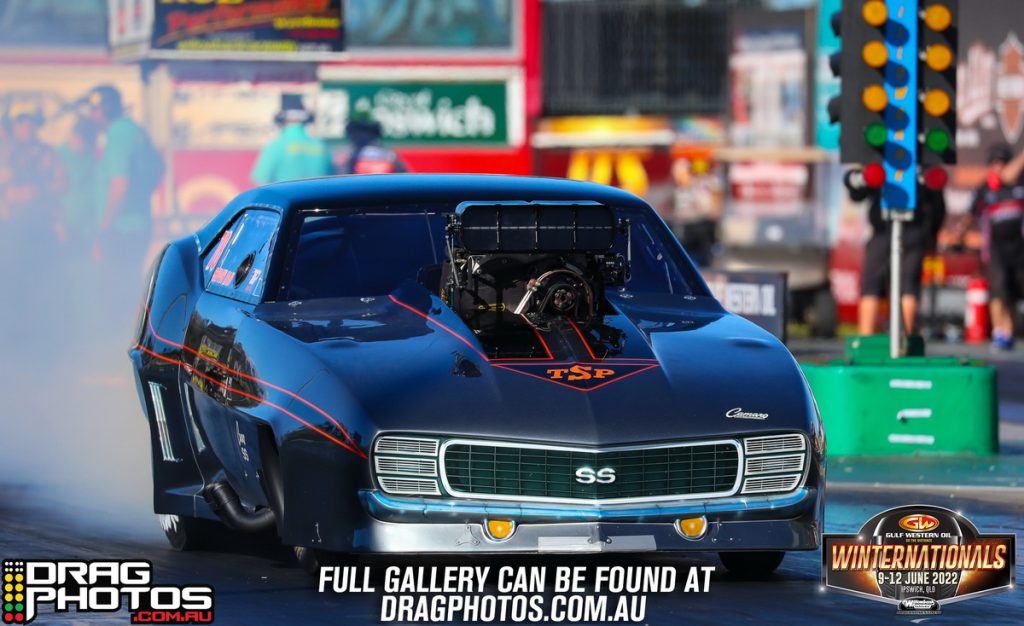 Steven Ham likewise struggled over the weekend recording just a 6.001 as his quickest.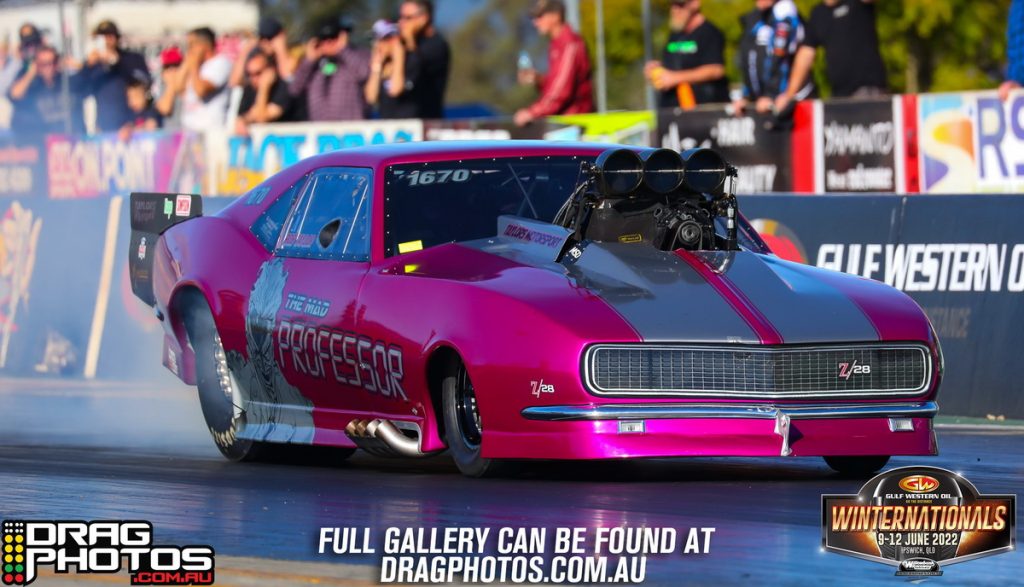 Last start Pro Slammer winner Russ Pavey battled his Corvette to unable to make any representative full passes, and it was the same situation for Rob Taylor.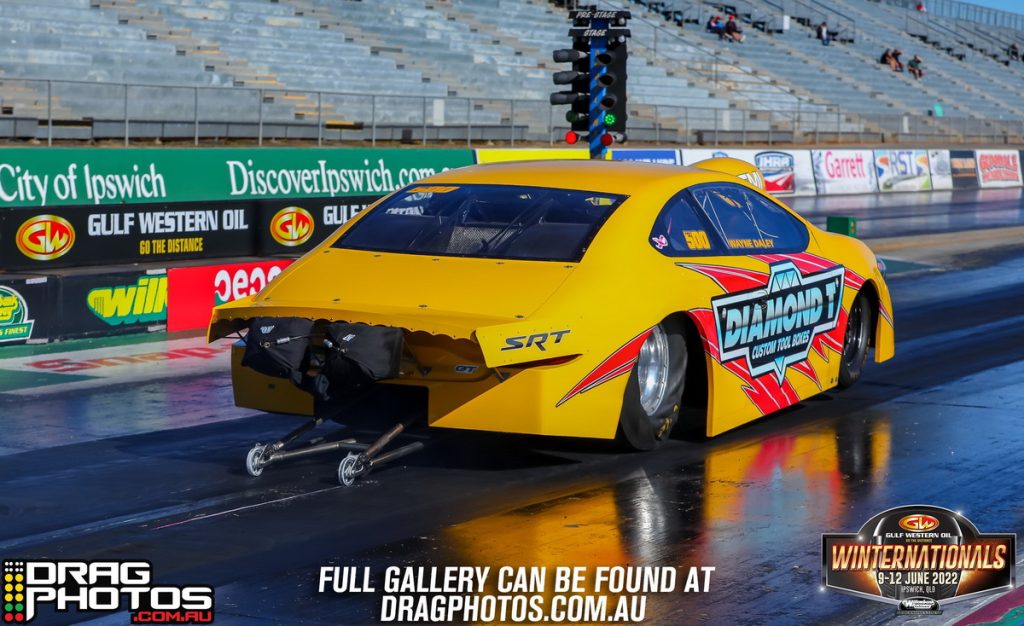 Pro Stock really fought the track conditions, essentially no team ran a full pass all weekend, with Wayne Daley's 7.005 at 190MPH the quickest recorded at the stripe. Also testing was John Barbagallo, Nino Cavallo, Clint George, Brian Pursell, Scott Porter, Omar Sedmak, and Aaron Tremayne.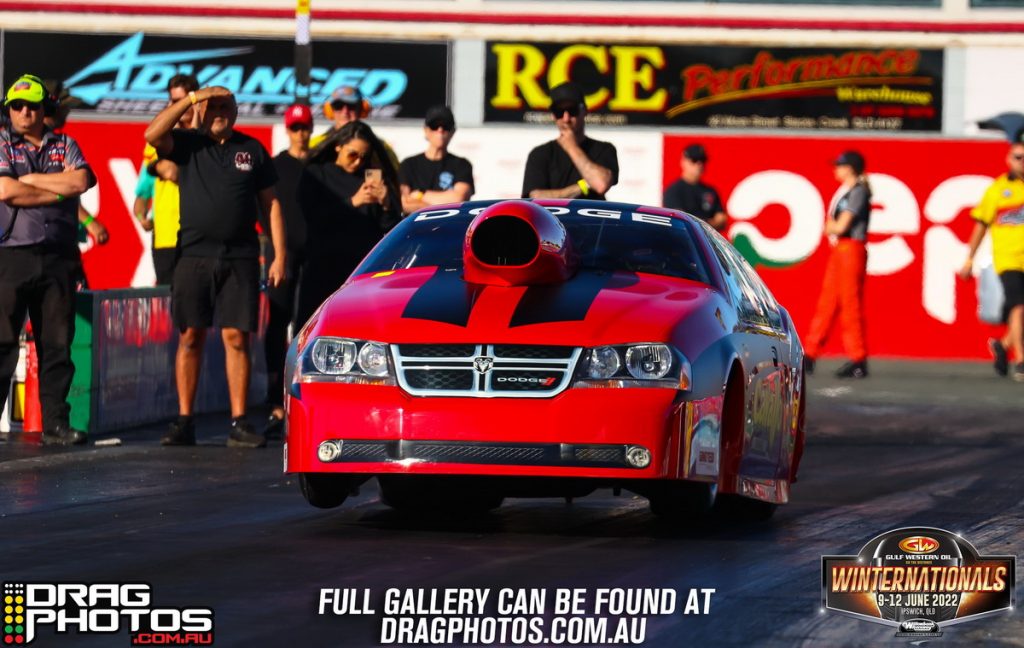 With no real quarter mile times to go off we looked at the half track numbers and Tremayne's 4.47 edged out Daley and Cavallo's 4.48 and 4.49 respectively. With numbers so close it will likely come down to who is quickest on the tree.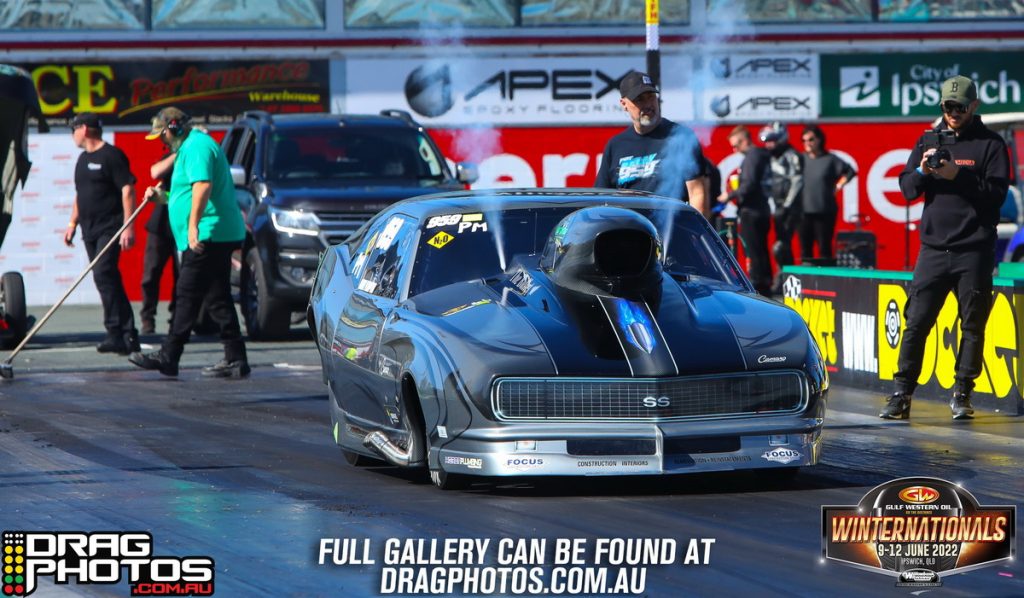 In Pro Mod, the target will be the 5.85 index. Kiwi Barry Plumpton has returned to our shores with his nitrous animal of a Camaro and was quickest across the event with a 5.91.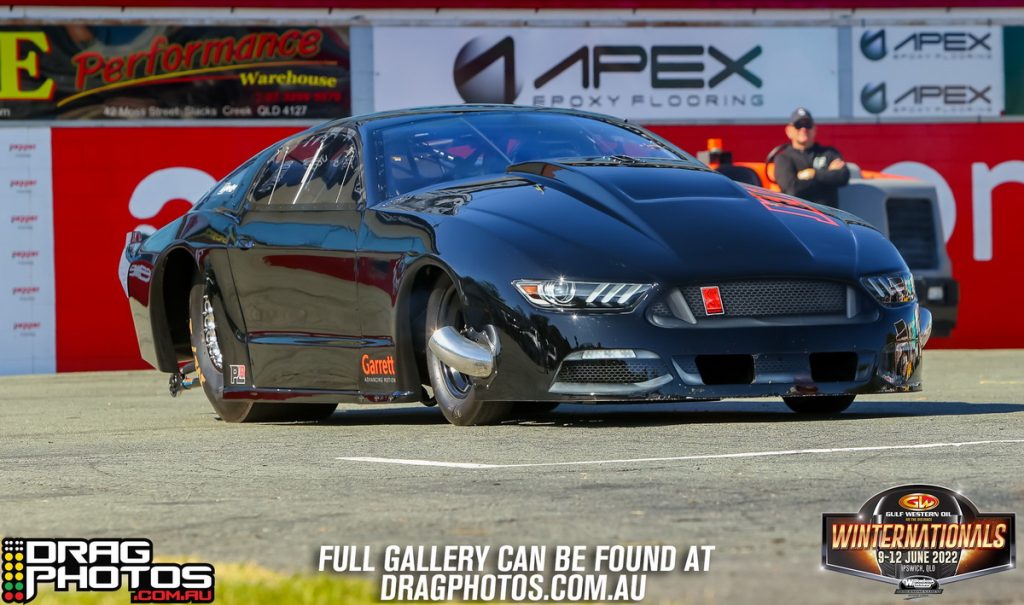 Collin Willshire was the only other Pro Mod testing able to break into the fives with a 5.98.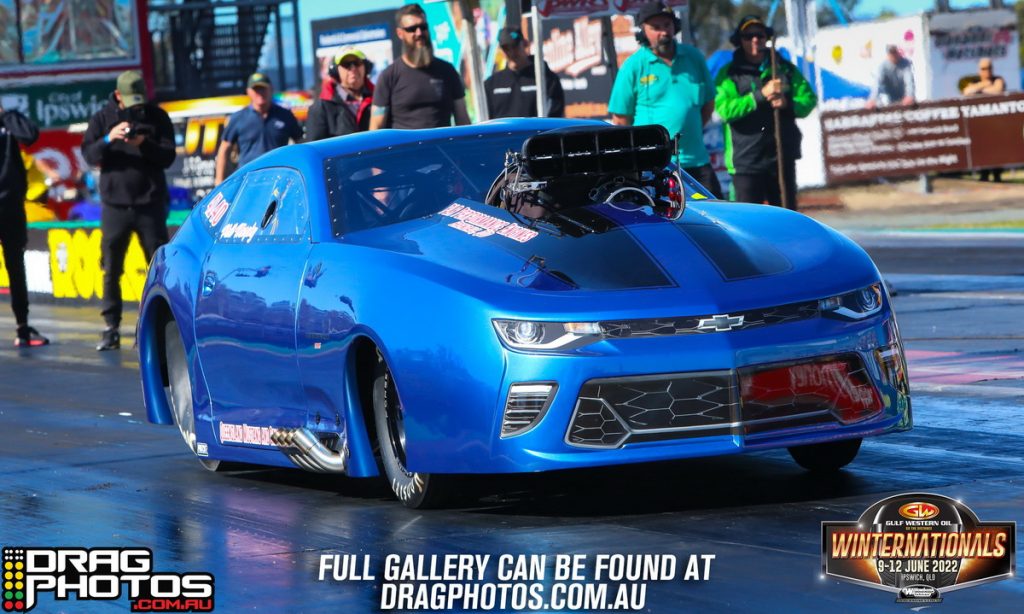 Neil Murphy showed off his stunning new Camaro for a best 6.67.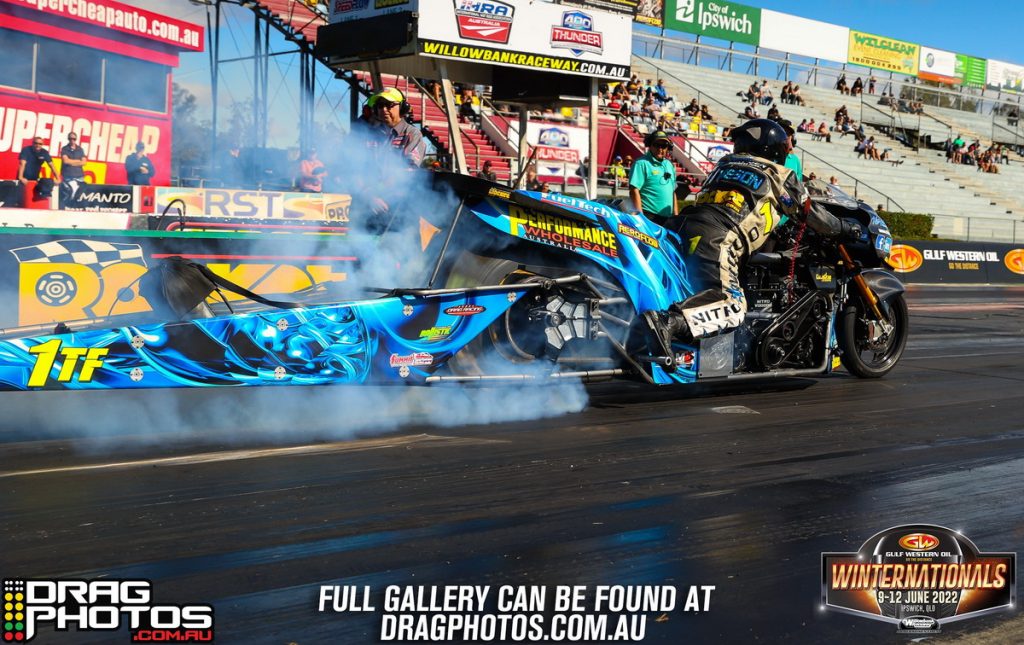 Chris Matheson and Mark Drew were the only Top Bikes on ground, Matheson will have the conditions he needs to run five seconds, while testing yielded a 6.26/210MPH best.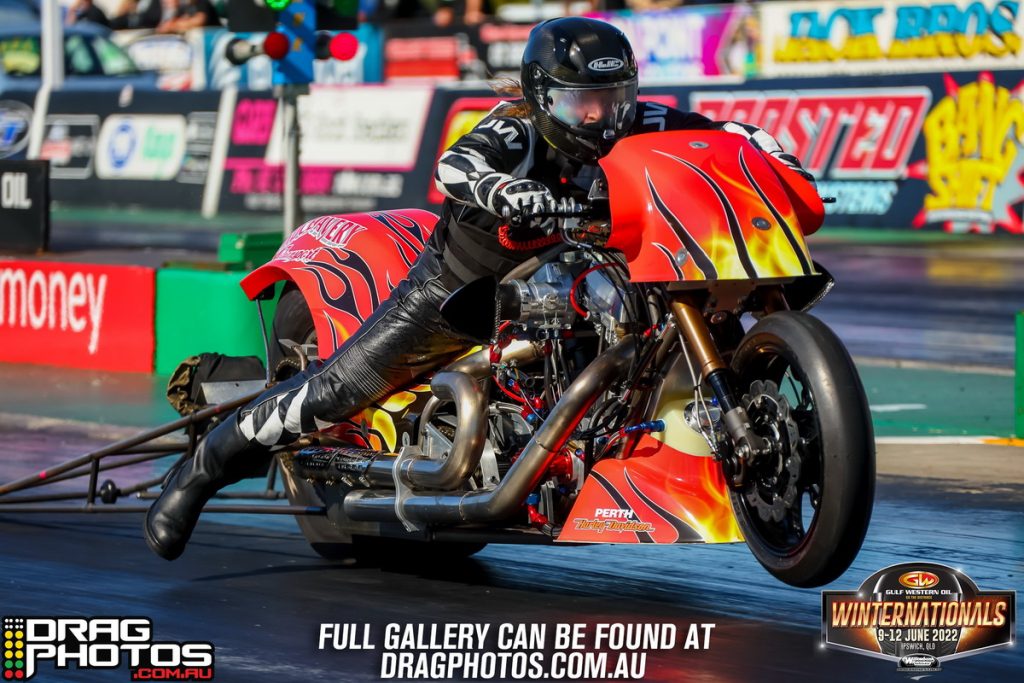 For the V-rod fans, Drew went 6.72 and 6.70.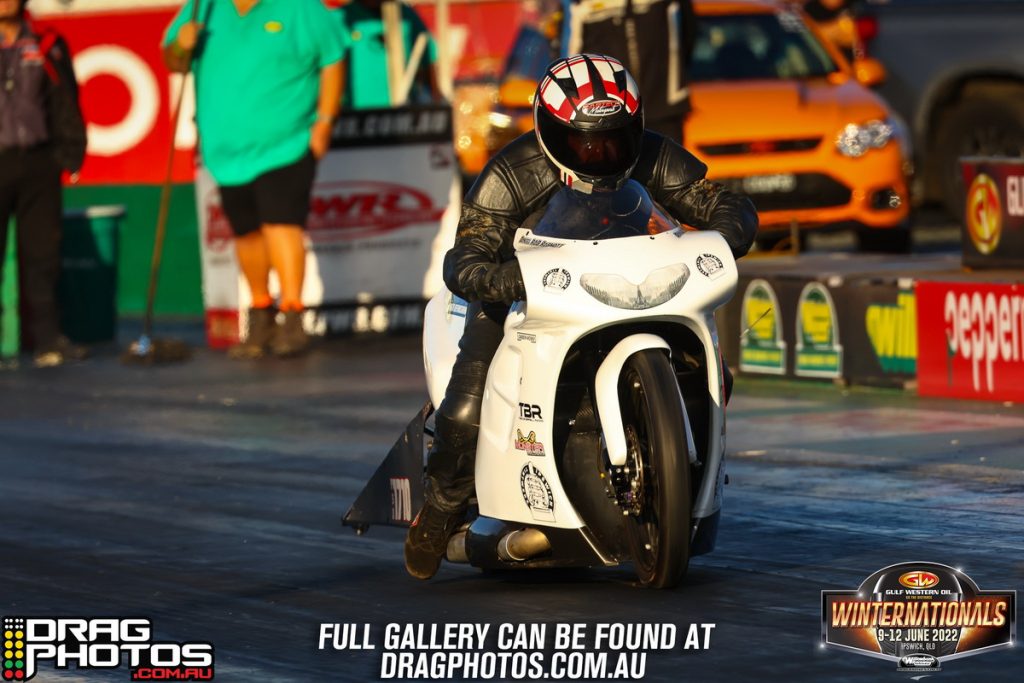 Daniel Rabnott and Mark Hancock were representing Pro Stock Bike but made no complete laps.
Galleries can be found here:
https://dragnews.com.au/gallery-2022-winter-warm-up-day-1/
https://dragnews.com.au/gallery-2022-winter-warm-up-day-2/