Australian Top Fuel drag racer Richie Crampton has returned home following a road accident just over a week ago.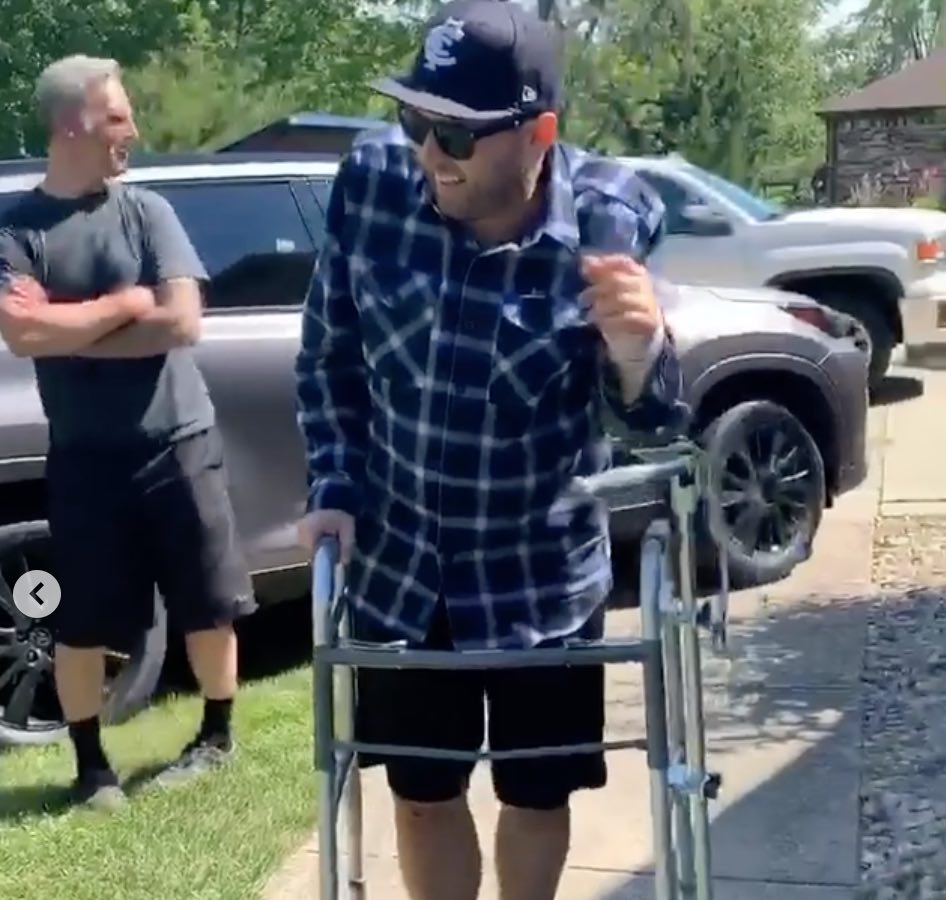 Crampton posted Instagram videos of himself in hospital and then walking back into his home with the assistance of a frame.
"I've been home for over a day now, and finally opening up social media and trying to catch up on all of the amazing messages of support and encouragement," he said. "I can't explain how much our friends have done for me, and also how much of a saint my beautiful wife Stephanie has been. Now it's time for me to focus on lifting up our brother Dom!"
Fundraising efforts continue for both Crampton and Dom Lagana, whose injuries were considerably worse following the accident. So far the GoFundMe has raised US$170,000 including a huge $20,000 donation from Australian Top Fuel team owner Santo Rapisarda.