Wade Wagstaff has dropped his own Australian record for radial tyres during the Kenda 660 Drag Radial Series Expression Session at Willowbank Raceway.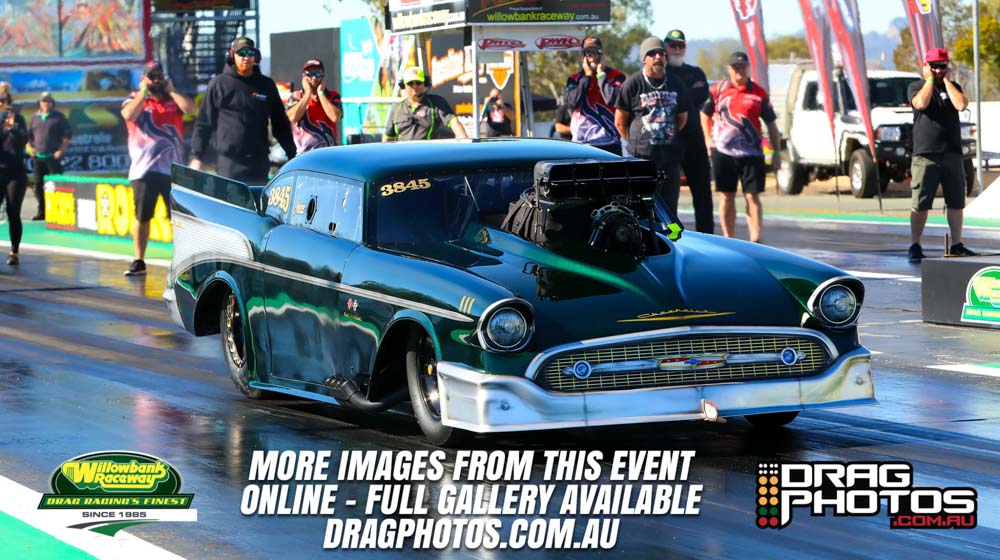 Wagstaff's run of 3.812 seconds at 200.26mph slightly improved on his previous record of 3.828 in the supercharged Noonan Hemi-powered 57 Chev, and was one of three 200mph+ runs he made during the day.
Also joining the 200mph club was Terry Seng, driving Kyle Hopf's twin turbocharged Camaro, with a 200.05mph run sneaking into the exclusive club.
Almost joining Wagstaff and Hopf over 200 was Joe Gauci, who improved on his Friday run with a new personal best of 3.939 at 199.35mph.
To catch up on the action from earlier in the week, check out yesterday's gallery and report.